BTTB - Back To The Basics
Warm Pulse.
Do 21:00-22:00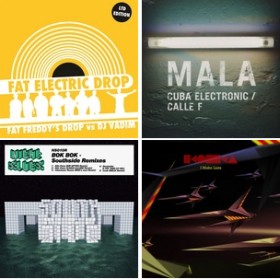 SENDUNG VOM 09.08.2012
Gewinne Gewinne Gewinne: Heute mit Kartenverlosungen!

Eine der besten Live-Bands ist unumstritten Fat Freddys Drop. Nun kommt die aus Neuseeland stammende 7-köpfige Band endlich wieder nach Deutschland. Allerdings diesmal nur nach Berlin (11.8., Astra Kulturhaus) und Bochum (24.8., Zeltfestival Ruhr). Zeitgleich bringen sie eine EP mit sechs Remixen raus, die DJ Vadim und seine neue Combo The Electric produziert haben. Aus dieser EP, deren Artwork noch nicht fest steht, da es dazu einen Contest gegeben hat (das Bild zeigt einen der Entwürfe) hören wir 1,5 Songs.

FFD kommen also nicht nach Hamburg - aber hier ist trotzdem was los, denn an diesem Wochenende findet das Dockville-Festival statt. Unter anderem werden am Samstag James Blake, Flako und Ghostpoet spielen - alles Namen, die in BTTB oft aufgetaucht sind. Auch dazu gibt es Musik: Eine weitere Coverversion von James Blake sowie einen bisher unveröffentlichten Remix seines Songs CMYK.

Schließlich kommen auch neue Platten von Mala, Kryptic Minds, Nguzunguzu LV, Lil Silva, Bok Bok, Ikonika und Illum Sphere zu Gehör. Plus ein Remix des Norwegers Slick Shoota, der am Freitag im Rahmen von WobWob! im Hafenklang in Hamburg auflegen wird.
PLAYLIST
1.
Fat Freddys Drop / Midnight Marauders (DJ Vadim + The Electric Remix)
Fat Electric Drop / Kartel (2012)
Kaufen: CD MP3 iTunes
2.
Fat Freddys Drop / Ray Ray (DJ Vadim Remix Instrumental)
Fat Electric Drop / Kartel (2012)
Kaufen: CD MP3 iTunes
3.
Illum Sphere / An Old Escape (Kill Them Kill) (Dabrye Remix)
Illum Sphere Remixed / Fat City (2012)
Kaufen: CD MP3 iTunes
4.
Frameworks / Classic (ft. QNC)
7" / Hero (2012)
Kaufen: CD MP3 iTunes
5.
Pavla & Noura / Don't Owe Me A Thing
Don't Break My Love / Clown & Sunset (2012)
Kaufen: CD MP3 iTunes
6.
James Blake / A Case Of You
Enough Thunder EP / Atlas (2011)
Kaufen: CD MP3 iTunes
7.
James Blake / CMYK (Taal Mala Rmx)
Unreleased / unreleased
Kaufen: CD MP3 iTunes
8.
Consequence / Injunction
12" / Tempa (2012)
Kaufen: CD MP3 iTunes
9.
Kryptic Minds / Askum
12" / Tectonic (2012)
Kaufen: CD MP3 iTunes
10.
Proxima / Formal Junction
12" / Tempa (2012)
Kaufen: CD MP3 iTunes
11.
Zebra Katz / Ima Read (Slick Shoota Remix)
Ima Read / Jeffree's (2012)
Kaufen: CD MP3 iTunes
12.
Mala / Cuba Electronic
Cuba Electronic / Brownswood (2012)
Kaufen: CD MP3 iTunes
13.
Nguzunguzu / Warm Pulse
Warm Pulse EP / Hippos In Tanks (2012)
Kaufen: CD MP3 iTunes
14.
Lil Silva / Quest
Club Constructions Vol. 2 / Night Slugs (2012)
Kaufen: CD MP3 iTunes
15.
Bok Bok / Silo Pass (Sir Spyro Remix)
Southside Remixes / Night Slugs (2012)
Kaufen: CD MP3 iTunes
16.
Jim-E Stack / Bubble Boy
MP3 / Body High (2012)
Kaufen: CD MP3 iTunes
17.
LV / Get A Grip (ft. Mumdance)
Get A Grip EP / Hyperdub (2012)
Kaufen: CD MP3 iTunes
18.
Ikonika / I Make Lists
12" / Hum & Buzz (2012)
Kaufen: CD MP3 iTunes
19.
Illum Sphere / One For Dimlite (Scumbag Remix)
Illum Sphere Remixed / Fat City (2012)
Kaufen: CD MP3 iTunes
Infos zur Sendung
Diese Sendung wird präsentiert von: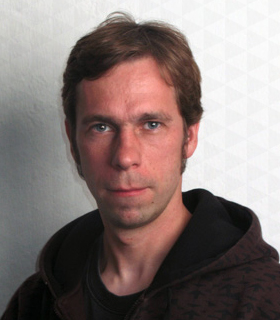 Info zur Sendung
Hamburg Bass Authority.

In BTTB wird basshaltige, meist elektronische Musik "im weitesten Sinne" gespielt. Die Schwerpunkte verlagern sich - mal gibt es Dubstep oder Footwork, dann überwiegen auf einmal dope HipHop-Beats und plötzlich schwelgt man zur Musik von Jane Birkin oder Beth Gibbons. So geht es jetzt schon seit 1992.

Can't stop, won't stop.

Weitere Infos unter www.vinylizer.net

BTTB: donnerstags 21-22 Uhr

Kontakt: bttb[at]byte.fm
Ältere Sendungen könnt Ihr hier auswählen: