Hello Mellow Fellow
Ninety
mit Matthias Westerweller
Mo 22:00-24:00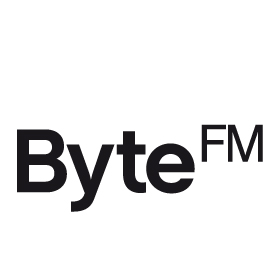 SENDUNG VOM 24.10.2012
Ninety-ni-ni-ni-ni-ni-ni-ni-ni-ninety

Tatsächlich, dies ist bereits die 90. Ausgabe von 'Hello Mellow Fellow'! Warum also nicht 10 Sendungen vor dem großen Jubiläum am 13. März 2013 schon mal ein bisschen feiern? Bill Wymans 76. Geburtstag zum Beispiel! Ich weiß allerdings noch nicht, ob ich ihm mit einem Stones Song gratulieren möchte… eher nicht.

Ted Templeman, der Produzent von Van Halen UND ehemaliges Mitglied der bemerkenswerten Baroque & Sunshine Pop Band Harpers Bizarre feiert auch: Er wird heute 68. Ihm gratuliere ich natürlich gerne mit seiner eigenen Musik – denn wann läuft schon mal Harpers Bizarre im Radio?

Auf jeden Fall wird diese Ausgabe wieder abwechslungsreich und bunt wie das Herbstlaub – stay tuned!
PLAYLIST
1.
Graham Mushnik / The Cat – The Beast
A Distant Wildlife / Catapulte Records
2.
Harpers Bizarre / High Coin
Anything Goes / Warner Bros. Records
3.
Siraka & Krischan / Glück
http://soundcloud.com/chsteiner-1/siraka-und-krischan-gl-ck / n/a
4.
Hans Unstern / Hülle
The Great Hans Unstern Swindle / Staatsakt
5.
Eden Ahbez / The Wanderer
Eden's Island / Moi J'Connais Records / Black Sweat Records
6.
Peter Broderick / Freyr!
These Walls Of Mine / Erased Tapes
7.
The Incredible String Band / October Song
The Incredible String Band / Elektra Records
8.
Juan Diaz / Autumn In New York
http://soundcloud.com/mojomalo/autumn-in-new-york-by-vermon# / n/a
9.
The Association / Come The Fall
Waterbeds In Trinidad! / Columbia Records
10.
The Other Tikis / Bye Bye Bye
VA – The Autumn Single Box / Line Records
11.
The Temptations / Just My Imagination (Running Away With Me) (Lazy's Imagination Running Away With Him Edit)
http://soundcloud.com/lazyd/just-my-imagination-running / n/a




Stunde 2 :

1.
Jens Lekman / She Just Don't Want To Be With You Anymore
I Know What Love Isn't / Secretly Canadian
2.
The Soft Pack / Bobby Brown
Strapped / Mexican Summer / Cooperative Music
3.
Brian Ferry / Bete Noire (Instrumental)
http://soundcloud.com/bryanferry/bete-noire-instrumental / n/a
4.
The Purist / Chinatown
Bang! Bang! / Vinyl Digital
5.
S3 (Miles Bonny & Brenk Sinatra) / Hanged Skit
Supa Soul Sh*t / MPM
6.
The Blackbyrds / Soft And Easy
Night Grooves / Fantasy Records
7.
Wilma Goich / Ho Capito Che Ti Amo
VA – Nostalgia Italiana 1965 / BMG
8.
Patty Pravo / Se C'è L'amore
7" / ARC
9.
Electric Light Orchestra / Can't Get It Out Of My Head (2012 Version)
Mr. Blue Sky - The Very Best of Electric Light Orchestra / Big Trilby Records
10.
Agnetha Fältskog / Wrap Your Arms Around Me
Wrap Your Arms Around Me / Polydor
11.
Björk / Mutual Core (These New Puritans Remix Feat. Solomon Islands Song)
Bastards / One Little Indian
12.
Sergej Auto / Ni
Gold / saasfee*
13.
Jens Lekman / I Want A Pair Of Cowboy Boots
I Know What Love Isn't / Secretly Canadian
14.
Mama Cass / He's A Runner
VA – Sassafras & Moonshine – The Songs Of Laura Nyro / Ace Records
15.
Rod Stewart / This Old Heart Of Mine
7" / Warner Bros.
16.
Alexandre Desplat / The Heroic Weather-Conditions Of The Universe, Part 3: The Salt Air
OST – Moonrise Kingdom / ABKCO Records
Infos zur Sendung
Diese Sendung wird präsentiert von: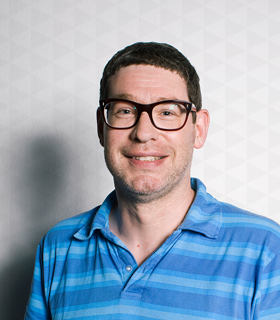 Info zur Sendung
Hello mellow fellow,

wie geht es Dir? Du bist nervös? Gestresst? Wenn Du ein wenig Ruhe und Muße suchst, dann sei willkommen bei »Hello mellow fellow«, der Sendung die Dich bei der Hand nimmt, aufs Sofa setzt und 2 Stunden lang verwöhnt. Langsamer, entspannter Honig für die Ohren.

Hello Mellow Fellow:
alle vier Wochen montags 22-24 Uhr

Sit back, relax!

Kontakt: hellomellowfellow[at]byte.fm

Schreibt auch an diese Adresse, wenn Ihr den Hello Mellow Fellow-Newsletter bekommen wollt.
Ältere Sendungen könnt Ihr hier auswählen: