60minutes Music makes the world go round

(18.07.2020)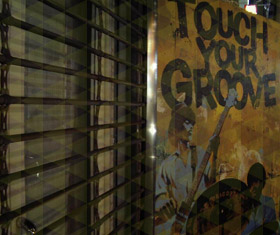 Musikerinnen, die sich in den Mitt/End-70ern im Musikbusiness vor allem auf sich selbst verlassen und ihre Karrieren selbst steuern wollten, sie sind das Thema der neuen Compilation in der Reihe "Too Slow To Disco". Der Schöpfer dieser Reihe ist DJ Supermarkt und mit "The Ladies of Too Slow to Disco 2" hat er wieder ein Highlight in dieser empfehlenswerten Reihe gesetzt.
Das Longbeach-Sextett
Wargirl
flößt uns mit dem neuen Album Dancing Gold ein, ein Ritt über Soul, Funk, Afrobeat, Rock und Reggae.
Run The Jewels
sind mit Versen und Old School Beats dabei.
El Michels Affair
experimentieren erneut mit Bolly-Sounds und
Flying Lotus
präsentiert sein letztes Album Flamagra als komplette Instrumental-Version und verneigt sich damit vor den überragenden Musikern hinter seinen Tracks.
Weitere Ausgaben von 60minutes
Playlist
1.
Marti Caine / Love The Way You Love Me
The Ladies Of Too Slow To Disco 2 / City Slang

…

2.
Lonette McKee / The Way I Want To Touch You
The Ladies Of Too Slow To Disco 2 / City Slang

…

3.
Wargirl / I Told Ya
Dancing Gold / Clouds Hill

…

4.
Wargirl / Don't Bring Me Down
Dancing Gold / Clouds Hill

…

5.
Run The Jewels / Ooh La La (feat. Greg Nice & DJ Premier)
RTJ 4 / Warner

…

6.
Run The Jewels / Goonies Vs. E.T.
RTJ 4 / Warner

…

7.
El Michels Affair / Dhuaan
Dhuaan / Sha Na Na / Big Crown

…

8.
El Michels Affair / Sha Na Na
Dhuaan / Sha Na Na / Big Crown

…

9.
Flying Lotus / Post Requisite (Instrumental)
Flamagra (Instrumentals) / Warp

…

10.
Flying Lotus / Spontaneous (Instrumental)
Flamagra (Instrumentals) / Warp

…

11.
Flying Lotus / Heroes In A Half Shell (Instrumental)
Flamagra (Instrumentals) / Warp

…

12.
Maps / The Plan We Made (A Certain Ratio Rework)
EP2 Colours. Remixed. Time. Loss. / Mute

…

13.
Flying Lotus / Takashi (Instrumental)
Flamagra (Instrumentals) / Warp

…

14.
Elkie Brooks / The Rising Cost Of Love
The Ladies Of Too Slow To Disco 2 / City Slang

…

15.
Ullanda McCullough / I'll Just Die
The Ladies Of Too Slow To Disco 2 / City Slang

…

16.
Kamaal Williams / One More Time
One More Time / Black Focus Records

…