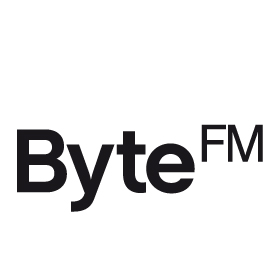 ---
---
Valerie & Friends
Diese Woche bei Almost Famous:

Wäre Valerie tatsächlich eine Frau, müsste man sie sich in etwa so vorstellen: groß, blond, kühler Blick, rote Lippen, Fönfrisur, die Augen verdeckt von einer Ray Ban Wayfarer, die Schultern eckig gepolstert, die Beine karottig behost, dazu ein neongrelles T-Shirt und jede Menge Modeschmuck, gerne groß und klobig, Hauptsache bunt. Ohne Zweifel wäre sie 1985 die sexiest woman alive, diese Valerie. Ist sie aber nicht.

Hinter dem schönen Namen steckt nämlich keine Traumfrau, sondern ein Blog, ein Label, ein Kollektiv. Man könnte auch sagen, Valerie ist der Mittelpunkt und das Sammelbecken für einige der derzeit wohl spannendsten französischen Newcomer. College heißen die, Anoraak, Maethelvin oder Minitel Rose.

Sie alle kommen aus Nantes und haben ein Faible für die 80er Jahre. Filme wie "Zurück in die Zukunft", "Tron" oder "Ghostbusters" dienen ihnen genauso als Inspirationsquellen wie die Musik des neonschrillen Jahrzehnts. Da scheint es nur logisch, dass auch die eigenen Logos und Cover im feinsten 80s-Style glitzern und glänzen (siehe Bild, Copyright by The Zonders & Bands).

Noch ist es nur eine kleine Szene, die sich da im Westen Frankreichs formiert. Aber sie wächst. Inzwischen hat Valerie bereits Freunde überall auf der Welt. Lovelock zum Beispiel in New York, Keenhouse in LA oder The Myriads in Ekatarinenburg. Bei Almost Famous hört ihr sie alle.

Ganze zwei Stunden lang wird es diese Woche elektronisch wabern und wobern. Außerdem gibt es ein Interview mit Minitel Rose und noch so einiges mehr. Deshalb: Tune in and fall in love with Valerie & Friends!

Es lohnt sich...

PS: Und wer von Valerie & Friends dann nicht genug kriegen kann, dem sei die Montagnacht empfohlen. Ab 0 Uhr gibt es Minitel Rose und Co. dann nämlich 180 Minuten lang in the mix. Ein Fest...


1.
Minitel Rose / Elevator
The French Machine / Futur
2.
Minitel Rose / Business Woman
The French Machine / Futur
3.
Minitel Rose / Be With You
The French Machine / Futur
4.
Minitel Rose / Magic Powder
The French Machine / Futur
5.
Minitel Rose / Better Days (Part II)
The French Machine / Futur
6.
Minitel Rose / Continue
The French Machine / Futur
7.
Minitel Rose / West Coast Valerie
--- / Valerie Records
8.
College / Teenage Color (Anoraak Remix)
--- / Valerie Records
Stunde 2 :
1.
Anoraak / Nightdrive With You (GRUM Remix)
Demo / Valerie Records
2.
Maethelvin / My Favourite TV Show
Demo / Valerie Records
3.
The Outrunners / (Another) Cool Feeling (Maethelvin Remix)
Demo / Valerie Records
4.
Jupiter / Starlighter
Demo / ---
5.
Futurecop! / Transformers
Demo / ---
6.
Adeyhawke / Adeyhawke Theme
Demo / ---
7.
Lovelock / Love Reaction
Demo / ---
8.
Keenhouse / Mecho Maniac
Demo / ---
9.
Muddyloop / 80s Love (Keenhouse Remix)
Demo / ---
10.
Loose Shus / Total Fox
Demo / ---
11.
Parallels / Dry Blood
Demo / ---
12.
7he Myriads / French Wind
Demo / ---
---
20 - 21 Uhr

---
Alle zwei Wochen lädt Euch Almost Famous ein, dem Puls des Hypes zu lauschen. Worüber andere erst morgen reden, habt Ihr hier gestern schon gehört.

Blog-Phänomene und arrivierte Bands geben sich mit vielversprechenden Newcomern und gänzlich unbekannten Künstlern die Klinke in die Hand.

Egal ob sanfte Gitarrenklänge, Bits-und-Bytes-Geprügel oder Sturm-und-Drang-Rock - alles ist erlaubt und ausdrücklich erwünscht beim musikalischen Ringelpietz mit Michael Mahler.

Kontakt: almostfamous[at]byte.fm
---
Genres:

---
---


Eingeloggte Mitglieder im Verein "Freunde von ByteFM" können Kommentare hinterlassen.