Almost Famous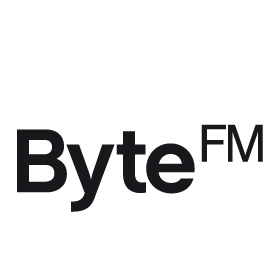 Weitere Ausgaben von Almost Famous
Ausgabe vom 22.01.2010:
Hören
Denkt man an China, fallen einem bestimmt gleich alle möglichen Sachen ein. Aber ansprechende Indie-Klänge? Wohl kaum. Die gibt es im Riesenreich mit den Abermillionen Menschen aber natürlich auch. Und sogar ganz famosen. Queen Sea Big Shark heißt ein Quartett aus der Hauptstadt Peking, das mit seinen elektrifizierten Rumpel-Rock auch die Hipster in London, Berlin und New York begeistern könnte. Den Beweis dafür gibt es diese Woche bei Almost Famous.

Dazu neue Klänge von Esben And The Witch, Sharks, Rough Duchess, Megan Washington und noch so einiges mehr...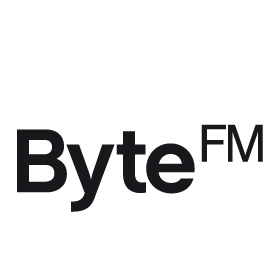 Playlist
1.
Sergeant Buzfuz / Here Come The Popes
High Slang / Blang
2.
Clock Opera / White Noise (Django Django Remix)
White Noise / Pure Groove Records
3.
Sharks / Yours To Fear
Shallow Waters / Sharks
4.
Luke Haines / Klaus Kinski
21st Century Man / Fantastic Plastic
5.
Luke Haines / Suburban Mourning
21st Century Man / Fantastic Plastic
6.
An Experiment On A Bird In The Air Pump / Silent Hour
Buy A Life / Weekender Records
7.
Esben And The Witch / About This Peninsula
33 / ---
8.
Esben And The Witch / Corridors
33 / ---
9.
Detachments / H.A.L.
Circles / This Is Not An Exit
10.
Megan Washington / How To Tame Lions
How To Tame Lions / Mercury
11.
Sarah Blasko / Hold On My Heart
As Day Follows Night / Dew Process
12.
Sarah Blasko / All I Want
As Day Follows Night / Dew Process
13.
Fool's Gold / Surprise Hotel (Micachu & The Shapes Remix)
Surprise Hotel / I AM SOUND
14.
Lady Gaga / Paparazzi (Yuksek Remix)
Paparazzi / Interscope Records
Stunde 2:
1.
The Whispertown 2000 / Atlantis (Dntel Remix)
Done With Love / Acony Records
2.
The Whispertown 2000 / Done With Love
Done With Love / Acony Records
3.
The Whispertown 2000 / No Dope
Swim / Acony Records
4.
Pieta Brown / Diamonds In The Sky
Shimmer / Red House Records
5.
Forest World / Super Bright Skullz
Super Bright Skullz / Forest World
6.
The Dutchess And The Duke / The River
Sunset/Sunrise / Hardly Art
7.
The Dutchess And The Duke / New Shadow
Sunset/Sunrise / Hardly Art
8.
The Dutchess And The Duke / Let It Die
Sunset/Sunrise / Hardly Art
9.
The Dutchess And The Duke / Hands
Sunset/Sunrise / Hardly Art
10.
Rough Duchess / Hey
Demo / ---
11.
Real Estate / Fake Blues
Fake Blues / Half Machine
12.
Queen Sea Big Shark / Money Fucker
Queen Sea Big Shark / Badhead Music
13.
Queen Sea Big Shark / No No No
Queen Sea Big Shark / Badhead Music
14.
I Was A King / Norman Bleik
I Was A King / Hype City
15.
Felix Wickman / The Stage
Dry Hands / Waggel Daggle Records
16.
FM Belfast / I Can Feel Love
How To Make Friends / World Champion Records