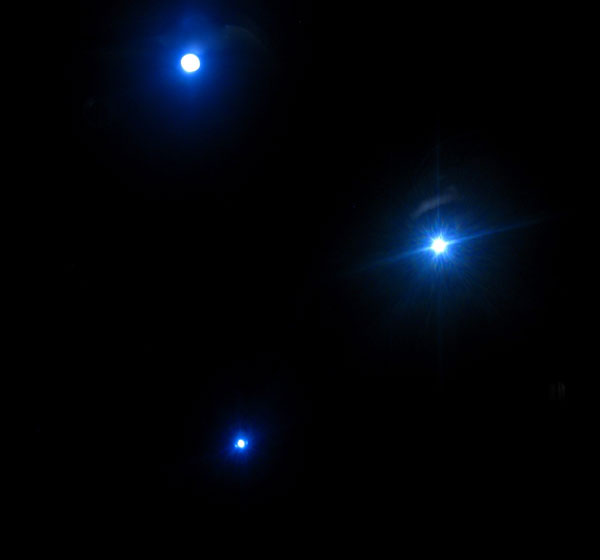 ---
---
Diskokugel
Heute mit einem weiten Spektrum an Clubsounds. Ich denke dabei eher an die Lichtpunkte an der Wand, in den verschiedenen Ecken des Spektrums, als die unmittelbar erwartbare Kugel in der Mitte des Raumes.

Mit den neuen Alben/EPs von Errorsmith, M.E.S.H., Mobilegirl, Faka und Sapphire Slows. Sowie Ishawna, Stud1nt, Zora Jones, Jlin, Chloe Martini und ein paar mehr.



1.
Mobilegirl / Forever
Poise / Staycore
2.
Errorsmith / Lightspeed
Superlative Fatigue / PAN
3.
Errorsmith / I'm Interesting, Cheerful & Sociable
Superlative Fatigue / PAN
4.
Ishawna / Shape Of You Remix (Equal Rights) / Ishawna
5.
Jlin & Zora Jones / Dark Matter
Visceral Minds 2 / Fractal Fantasy
6.
Stud1nt / Suture
Club Chai Vol 1 / Club Chai
7.
Rizzla (feat. Chillaa) / Water / $eparate $ection
8.
Sapphire Slows / The Edge of My Land
Time / Kaleidoscope
9.
LDN Noise (Chloe Martini Remix) / Talk To My Body
Talk to My Body (Remixes) / LDN Noise
10.
FAKA / Isende Lendlela
Amaqhawe / FAKA
11.
Heavee, Sinjin Hawke, Zora Jones / Loud
Visceral Minds 2 / Fractal Fantasy
12.
M.E.S.H. / Search. Reveal.
Hesaitix / PAN
13.
Fiordmoss / Motherland
Kingdom Come / Fiordmoss
14.
Errorsmith / Internet of Screws
Superlative Fatigue / PAN
15.
Errorsmith / My Party
Superlative Fatigue / PAN


ByteFM_Office
vor einem Jahr
---
Eingeloggte Mitglieder im Verein "Freunde von ByteFM" können Kommentare hinterlassen.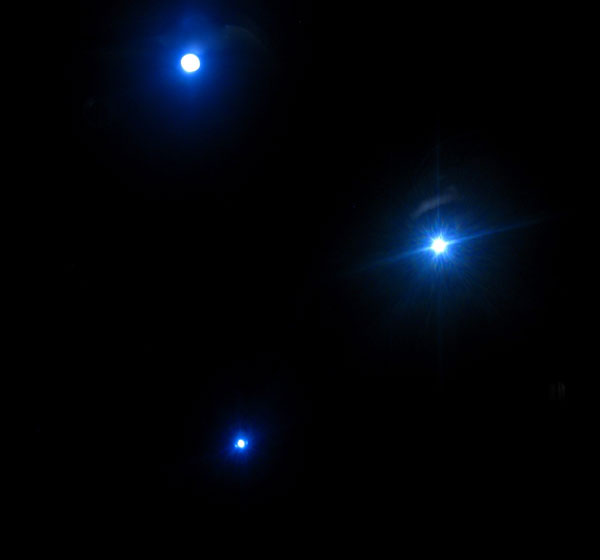 ---
Alle vier Wochen | Samstag 22 - 23 Uhr
Wdh: Alle vier Wochen | Donnerstag 08 - 09 Uhr
---
Über das Wort "beyond" habe ich mich damals im Englischunterricht gefreut. Weil ich fand, dass es so schön klingt, irgendwie besser als die anderen Worte. Ich habe es dann immer gern verwendet. Und sowieso fand ich etwas beyond zu denken und zu beschreiben interessant.

Und jetzt hier bei ByteFM? Beyond was eigentlich? Beyond the usual, beyond belief, beyond genre, beyond reality… Beyond setzt sich mit etwas Unmittelbarem auseinander und positioniert sich dazu, hat aber gleichzeitig eine ganz andere Idee und geht in eine andere Richtung, manchmal ganz weit oder ins Offene. Die Bezugspunkte und Richtungen sind in den Tracks und Songs dieser Sendung ganz unterschiedlich. Interessant finde ich allerdings, danach Ausschau zu halten.

Der Fokus liegt auf aktuellen Veröffentlichungen. Beyond the mass of new releases – which tracks will appear in this radio show?
---
Genres:
Ambient, Avant Pop, Avantgarde, Bass, Broken Beat, Clicks & Cuts, Diskurspop, Elektro, Elektronika, Exotica, Experimental, Footwork, Global Pop, HipHop, Improvisierte Musik, Indie, Lo-Fi, Noise, Outernational, Pop, R&B, Singer-Songwriter, Techno, Trap
---