---
Alle vier Wochen | Samstag 22 - 23 Uhr
---
Über das Wort "beyond" habe ich mich damals im Englischunterricht gefreut. Weil ich fand, dass es so schön klingt, irgendwie besser als die anderen Worte. Ich habe es dann immer gern verwendet. Und sowieso fand ich etwas beyond zu denken und zu beschreiben interessant.

Und jetzt hier bei ByteFM? Beyond was eigentlich? Beyond the usual, beyond belief, beyond genre, beyond reality… Beyond setzt sich mit etwas Unmittelbarem auseinander und positioniert sich dazu, hat aber gleichzeitig eine ganz andere Idee und geht in eine andere Richtung, manchmal ganz weit oder ins Offene. Die Bezugspunkte und Richtungen sind in den Tracks und Songs dieser Sendung ganz unterschiedlich. Interessant finde ich allerdings, danach Ausschau zu halten.

Der Fokus liegt auf aktuellen Veröffentlichungen. Beyond the mass of new releases – which tracks will appear in this radio show?
---
Genres:
Ambient, Avant Pop, Avantgarde, Bass, Broken Beat, Clicks & Cuts, Diskurspop, Elektro, Elektronika, Exotica, Experimental, Footwork, Global Pop, HipHop, Improvisierte Musik, Indie, Lo-Fi, Noise, Outernational, Pop, R&B, Singer-Songwriter, Techno, Trap
---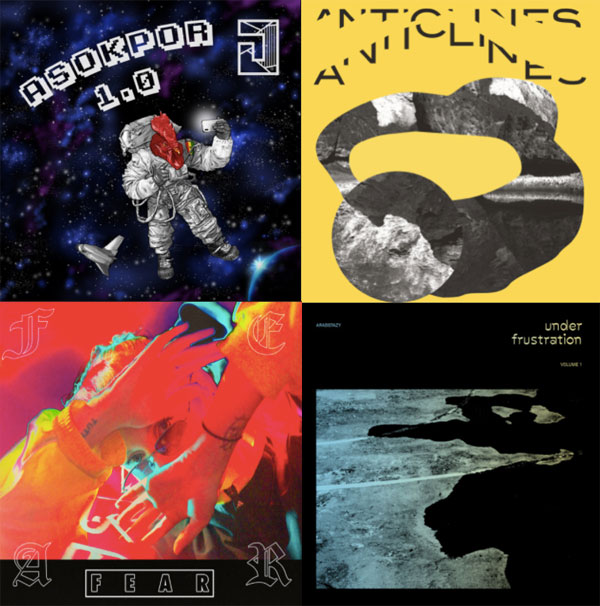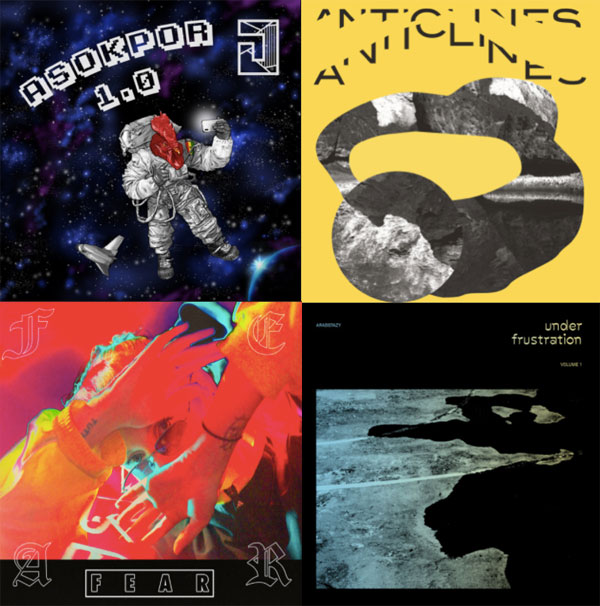 ---
---
Fortsetzung / Another Round
Heute unter anderem - Neue Alben und EPs von KünstlerInnen die ihr in vorherigen Beyond Ausgaben schon kurz kennengelernt habt.

Mit: Jowaa, Mechatok, Young Thug, Catnapp, Bryte, Countess Malaise, Lucrecia Dalt, Elysia Crampton, Falz, Deena Abdelwahed und Aya Metwalli.


1.
Jowaa / Another Round
Asokpor 1.0 / Akwaaba Music
2.
Mechatok / 12 Years
All My Time / Presto!?
3.
Young Thug / Family Don't Matter
Beautiful Thugger Girls / 300 Entertainment / Atlantic Records
4.
Catnapp (with FFX) / Armed
Fear / Monkeytown
5.
Catnapp / Bring It Back To Me
Fear / Monkeytown
6.
Jowaa / Jo Keke
Asokpor 1.0 / Akwaaba Music
7.
Bryte x Gaffaci / I Like Your Girlfriend
I Like Your Girlfriend / Ranson Note Records
8.
Countess Malaise / Goddam I Love My Man / 767724 Records DK
9.
Lucrecia Dalt / Errors of Skin
Anticlines / RVNG Intl
10.
Lucrecia Dalt / Atmospheres Touch
Anticlines / RVNG Intl
11.
Elysia Crampton / Solilunita
Elysia Crampton / Break World Records
12.
Mechatok / Flee
All My Time / Presto!?
13.
Falz / This is Nigeria / Bahdguys Records
14.
Deena Abdelwahed / Arroubi
Under Frustration / InFiné / Shouka
15.
Aya Metwalli / Lugere
Under Frustration / InFiné / Shouka


bytefm office
vor einem Jahr
---
Eingeloggte Mitglieder im Verein "Freunde von ByteFM" können Kommentare hinterlassen.