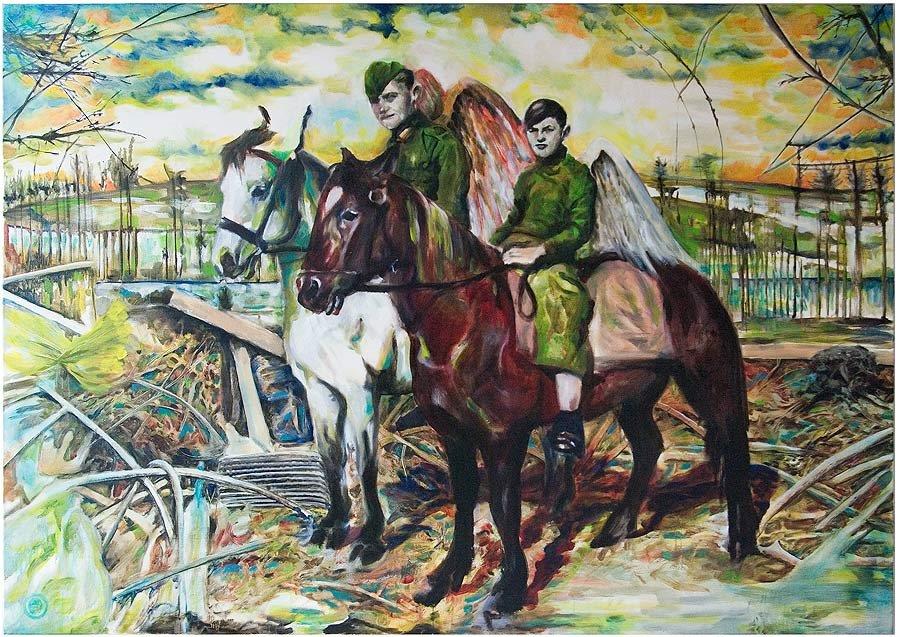 ---
---
When My Blue Moon Turns To Gold Again
Heute öffnet Bordermusic sein Shellac-Archiv, Musik aus einer verschwundenen Zeit von 1909 bis 1945. Die Reise geht von Griechenland über Cuba, Lateinamerika und Hawaii in die USA. Bügelt eure Hemden, mixt euch einen Old-Fashioned und lasst euer Zimmer ausschließlich vom Lichte der Radioskala bescheinen. Gibt´s bestimmt auch als App.
Bild: Helmut Kraus (
helmutkraus.com
)


1.
Carmen Miranda / I Yi Yi Yi Yi
Flashbacks #2 / Trikont
2.
The Andrew Sisters / Rum And Coca Cola
78rpm / Decca
3.
Cliff Edwards / Night Owl
The Rise and Fall of Paramount Records / Third Man
4.
Quartetto Cetra / Crapa Pelada
I Sucessi del / Butterfly Music
5.
Raymond Scott / Twilight in Turkey
78rpm / Brunswick
6.
The Merry Macs / Praise the Lord and pass the Ammunition
78rpm / Decca
7.
Sol L. Bright´s Hollywaiians / La Rosita
Hawaiian Steel Guitar Classics- Historic Recordings 1927-1938 / Folklyric Records
8.
Sol Hoopii / I like you
Master of the Hawaiian Guitar 2 / Rounder
9.
Rina Celi Y Su Orquesta / Una Casita
78rpm / Regal
10.
Lecuona Cuban Boys / Tabou
78rpm / Columbia
11.
Amelita Galli-Curci / Crepescule (twilight)
Canary Records 5 Year Anniversary / Canary Records
12.
Rita Abatzi / Den iboro na klego
Canary Records 5 Year Anniversary / Canary Records
13.
Marika Papagika / Egeotisa
Greek Popular And Rebetic Music In New York 1918-1929 / Alma Criolla Records
14.
Albalat Y Su Ritmo/Hermanas Russell / Hoy es tu compleanos
78rpm / His Masters Voice/ La voz de su amo
15.
Lionel Hampton / Jivin´the Vibes
78rpm / Victor
16.
Wiley Walker & Gene Sullivan / When my blue Moon turns to gold again
78rpm / Okeh
17.
Polk Miller & his Old South Quartette / The Watermelon Party
Polk Miller & his Old South Quartette / Tompkins Square
18.
Billy Hughes & his Pecos Pals / I´m tellin´you
78rpm / Fargo
19.
Tommy Dorsey / Neiani
78rpm / Victor
20.
Mr. Goon-Bones / i´m forever blowing Bubbles
78rpm / Mercury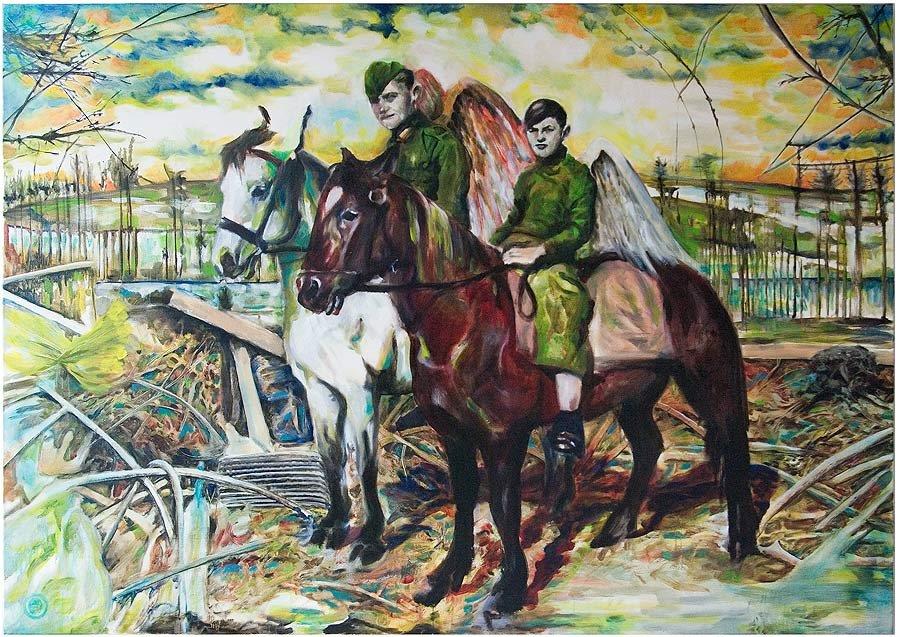 ---
Donnerstag, Sonntag 13 - 14 Uhr
Wdh: Alle zwei Wochen | Sonntag 19 - 20 Uhr
---
Ist Countrymusic der Soul des weißen Mannes oder Soul die Countrymusic des schwarzen Mannes? Weiß Robert Wyatt Rat?

Hat Moondog einen Song darüber geschrieben? Oder sollten wir alle einfach mehr spiritual Jazz aus den 70er-Jahren hören?

Warum haben Inseln spezielle Musik? Und was hat psychedelische italienische Musik mit Pasolini zu tun? Sollte man Moses Asch von Folkways Records posthum einen Nobelpreis verleihen? Sind wirklich alle Jorge-Ben-Platten so gut? Kann man aserbaidschanischen Folkjazz, Tropicália und My Bloody Valentine in einer Radiosendung spielen und keiner schaltet aus?

Die Antwort auf diese Fragen und etliches mehr erhaltet Ihr alle zwei Wochen in Bordermusic. Vielleicht.
---
Genres:
Americana , Avantgarde , Blue Grass , Blues , Country , Dub , Exotica , Experimental , Folk , Global Folk , Improvisierte Musik , Jazz , Noise , Old Time Music , Post-Punk , Psychedelic , Rock'n'Roll , Soul , Surf
---
---