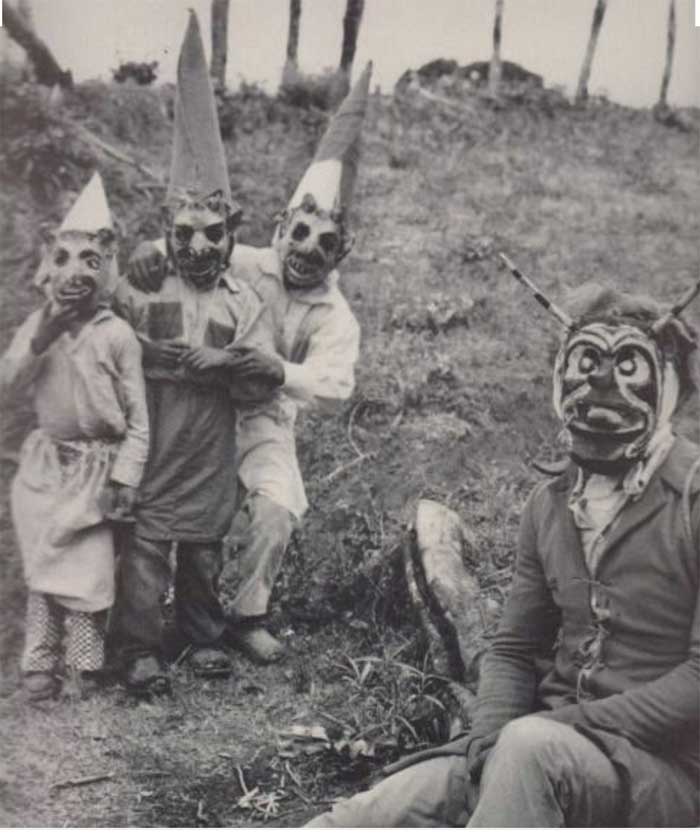 ---
---
Bytemare Before Halloween
Es ist schon wieder so weit: Bordermusic präsentiert ein weiteres Halloween-Spezial. Mexikanische Zombies, verrückte Wissenschaftler, jodelnde Geister, singende Vampire und feiernde Kannibalen geben sich ein Stelldichein, wir wandeln durch Höhlen, über Friedhöfe und durch Albträume, tanzen mit Skeletten und flüchten vor Mysterious Mose. Müsste ich nicht zum Exorzisten, ich würde zuhören.


1.
The Moontrekkers / Return Of The Vampire
Joe Meek – Vampires, Cowboys, Spacemen & Spook / Castle
2.
Allan Sherman / My Son, The Vampire
7" / Warner
3.
Rod Willis / The Cat
7" / NRC
4.
The Black Albinos / Ghost Party
7" / Delta
5.
Hank Levine & The Blazers / Midnight
7" / Tops
6.
Harry Reser &The Radio All-Star Novelty Orchestra / Mysterious Mose
Halloween Stomp / Jass
7.
Artie Shaw / Nightmare
7" / Bluebird
8.
Lambert, Hendricks & Ross With the Ike Isaacs Trio / Halloween Spooks
The Way-Out Voices Of Lambert, Hendricks & Ross / Columbia
9.
Louis Armstrong / The Skeleton In The Closet
Louis Armstrong In The Thirties / Alamac
10.
Screamin´Jay Hawkins / Feast Of The Mau Mau
Feast Of The Mau Mau / Edsel
11.
The Zanies / The Mad Scientist
7" / Dore
12.
The Andrew Sisters With Bing Crosb< / The Yodeling Ghost
Bing And The Andrew Sisters / MCA
13.
Chuck Holden / The Cave
Mostly Ghostly / Ace
14.
Karl Hardman / Driveway To The Cemetrery
OST Night Of The Living Dead / Varèse Sarabande
15.
Los Sleepers / Zombie
Zombie / Electro Harmonix
16.
Boots Walker / They´re Here
Mostly Ghostly / Ace
17.
Billy DeMarco & Count Dracula / Drac´s Back
7" / Keefo
18.
The Moontrekkers / Night Of The Vampire
Joe Meek – Vampires, Cowboys, Spacemen & Spook / Castle
19.
Richard Rome / Ghost A'Go Go
Halloween Nuggets / RockBeat Records
20.
The Ghouls / Dracula´s Theme
Mostly Ghostly / Ace
21.
Bauhaus / Bela Lugosi´s Dead
Bela Lugosi´s Dead / Small Wonder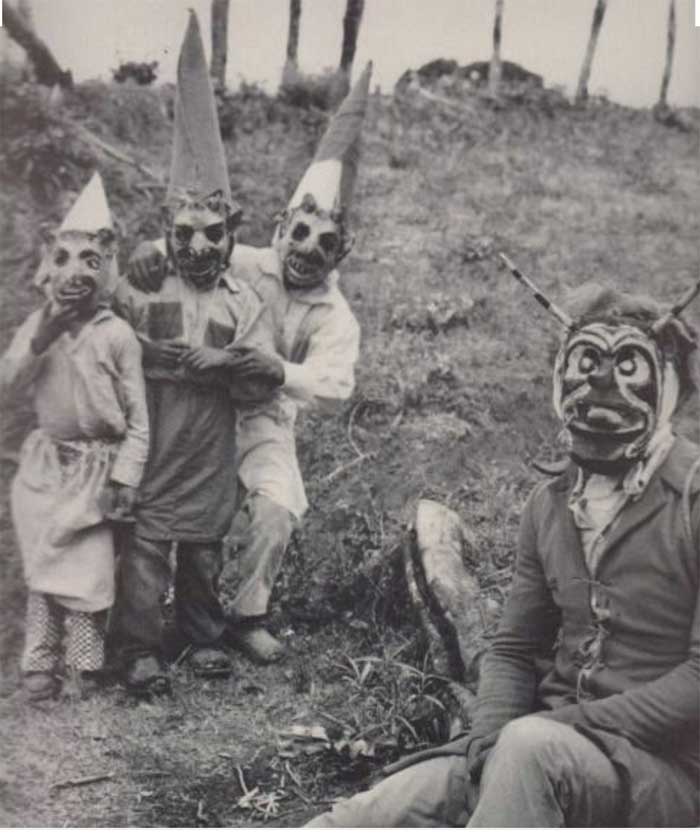 ---
Donnerstag, Sonntag 13 - 14 Uhr
Wdh: Alle zwei Wochen | Sonntag 19 - 20 Uhr
---
Ist Countrymusic der Soul des weißen Mannes oder Soul die Countrymusic des schwarzen Mannes? Weiß Robert Wyatt Rat?

Hat Moondog einen Song darüber geschrieben? Oder sollten wir alle einfach mehr spiritual Jazz aus den 70er-Jahren hören?

Warum haben Inseln spezielle Musik? Und was hat psychedelische italienische Musik mit Pasolini zu tun? Sollte man Moses Asch von Folkways Records posthum einen Nobelpreis verleihen? Sind wirklich alle Jorge-Ben-Platten so gut? Kann man aserbaidschanischen Folkjazz, Tropicália und My Bloody Valentine in einer Radiosendung spielen und keiner schaltet aus?

Die Antwort auf diese Fragen und etliches mehr erhaltet Ihr alle zwei Wochen in Bordermusic. Vielleicht.
---
Genres:
Americana , Avantgarde , Blue Grass , Blues , Country , Dub , Exotica , Experimental , Folk , Global Folk , Improvisierte Musik , Jazz , Noise , Old Time Music , Post-Punk , Psychedelic , Rock'n'Roll , Soul , Surf
---
---