Bordermusic Brightening In The West

(14.04.2019)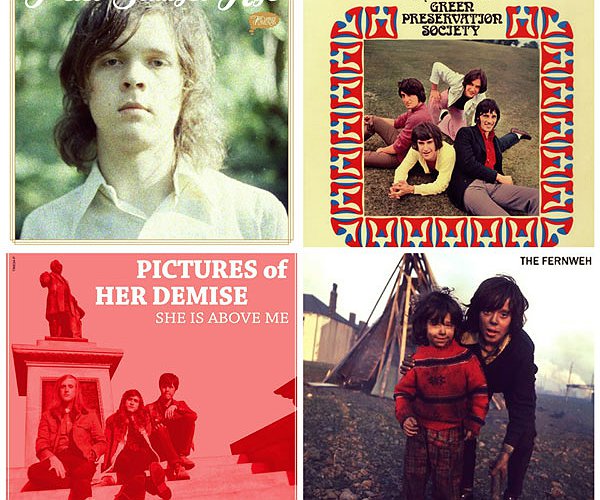 Ausgabe vom 14.04.2019: Brightening In The West
Hören
Ist das heute etwa eine frühlingshafte Sendung? Nun, bei dem, was Bordermusic als uplifting empfindet, wollen sich andere wahrscheinlich selbst entleiben. Aber wer bin ich, darüber zu entscheiden? Wie auch
immer, wir haben heute Arges im Sinn und Trouble in Mind, das gleichnamige Label veröffentlicht seit nunmehr zehn Jahren phänomenale Musik, so zum Beispiel Olden Yolk, Omni, Peter Stringer-Hye und The Paperhead.

Dazu The Fernweh, 80er DIY aus UK, Village Green Preservation Societies und U.F.O.s...Shocking!
Weitere Ausgaben von Bordermusic
Playlist
1.
The Monochrome Set / He´s Frank (Slight Return)
The Independent Singles Collection / Cherry Red
2.
Olden Yolk / Cotton & Cane
Living Theatre / Trouble In Mind
3.
Omni / Choke
Deluxe / Trouble In Mind
4.
Field Music / Got To Write A letter
Field Music / Cooperative Music
5.
Peter Stringer-Hye / Throw Away The Day
Sunday Girls ep / Trouble In Mind
6.
Peter Stringer-Hye / Evil Glow
Pan / Self Release/Bandcamp
7.
The Paperhead / Pictures Of Her Demise
7" / Trouble In Mind
8.
The Kinks / Do You Remember Walter
The Kinks Are The Green Preservation Society / Pye
9
Jim Sullivan / UFO
UFO / Light In The Attic
10.
The Fernweh / The Liar
The Fernweh / Skeleton key
11.
The Fernweh / Brightening In The West
The Fernweh / Skeleton key
12.
Trevor McNamara / The Gun
Yeah Captain / World In Sound
13.
The Visitors / Electric Heat
7" / Deep Cuts Records
14.
Clinic / Rubber Bullets
Wheeltappers And Shunters / Domino
15.
Disintegrators / Filter Reactor
Cold Waves Of Color Volume 3 / Color Disc
16.
Mystery Plane / Burning Desire
Color Supplement / Color Disc
17.
Soft Walls / Never Come Back Again
No Time / Trouble In Mind