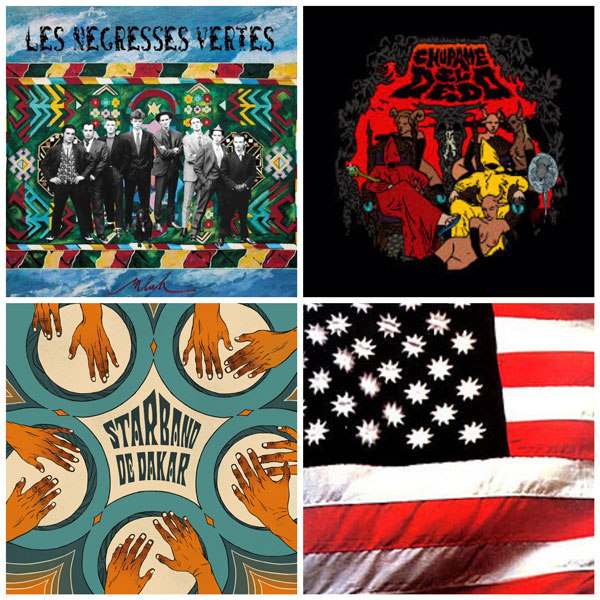 ---
---
Don't Mess With Satan
Today mal wieder ein wilder Ritt durch Kontinente und Jahrzehnte, in einer Stunde galoppieren wir durch Brasilien, den Senegal, Kolumbien, Österreich, Südafrika, Peru, die Ammergauer Alpen, Frankreich und die
USA. So schnell kann nicht mal Trump Mauern bauen.

Ansonsten: Liebe is the place to be, seid Ihr bereit für diese Galaxy?


1.
Themba / Ou Kaas
Next Stop...Soweto Vol. 3 / Strut
2.
Bobby Oroza / This Love
Bad Education Vol.1: Soul Hits Of Timmion Records / Daptone
3.
Star Band De Dakar / Mariama
Star Band De Dakar / Ostinato
4.
Sly & The Family Stone / Just Like A Baby
There's A Riot Goin' On / Epic
5.
Bilderbuch / LED Go
Vernissage My Heart / Maschin Records
6.
Boogarins / Venus In Furs
Lagniappe Sessions / Aquarium Drunkard
7.
Chupame El Dedo / Metalero
No Te Metas Con Satan / Souk
8.
Orq. Huracan Del Mantaro / Que Chevere
Puro Tayta Shanti / Little Axe
9
Maxi Pongratz / Kleiner Reiter
Maxi Pongratz / Trikont
10.
Les Negresses Vertes / Quai De Jemmapes
Famille Nombreuse / Delabel
11.
Les Negresses Vertes / Zobi La Mouche
Mlah / Delabel
12.
Gong / Rational Anthem
Magick Brother / Spalax
13.
Norma Tanega / You're Dead
Walkin' My Cat Named Dog / New Voice
14.
Bill Callahan / Watch Me Get Married
Sheperd In A Sheepskin Vest / Drag City
15.
Tim Maia / O Caminho Do Bem
Racional Vol. 2 / Seroma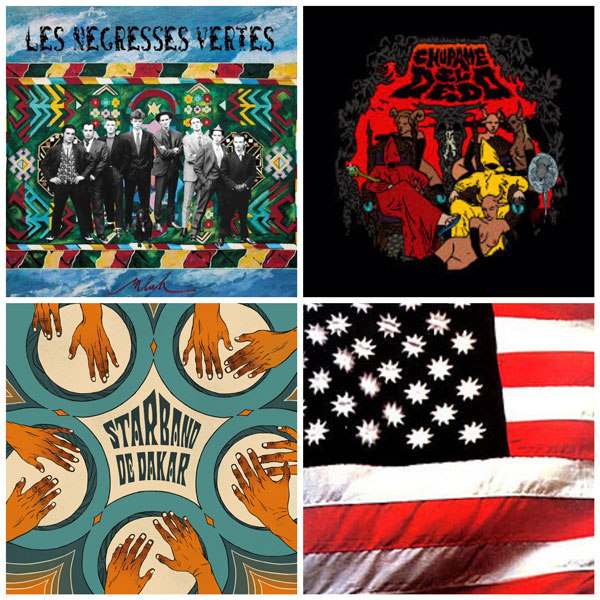 ---
Donnerstag, Sonntag 13 - 14 Uhr
Wdh: Alle zwei Wochen | Sonntag 19 - 20 Uhr
---
Ist Countrymusic der Soul des weißen Mannes oder Soul die Countrymusic des schwarzen Mannes? Weiß Robert Wyatt Rat?

Hat Moondog einen Song darüber geschrieben? Oder sollten wir alle einfach mehr spiritual Jazz aus den 70er-Jahren hören?

Warum haben Inseln spezielle Musik? Und was hat psychedelische italienische Musik mit Pasolini zu tun? Sollte man Moses Asch von Folkways Records posthum einen Nobelpreis verleihen? Sind wirklich alle Jorge-Ben-Platten so gut? Kann man aserbaidschanischen Folkjazz, Tropicália und My Bloody Valentine in einer Radiosendung spielen und keiner schaltet aus?

Die Antwort auf diese Fragen und etliches mehr erhaltet Ihr alle zwei Wochen in Bordermusic. Vielleicht.
---
Genres:
Americana , Avantgarde , Blue Grass , Blues , Country , Dub , Exotica , Experimental , Folk , Global Folk , Improvisierte Musik , Jazz , Noise , Old Time Music , Post-Punk , Psychedelic , Rock'n'Roll , Soul , Surf
---
---


Eingeloggte Mitglieder im Verein "Freunde von ByteFM" können Kommentare hinterlassen.