ByteFM Magazin am Abend
The Ides Of March, Elvis Presley, Urlaub In Polen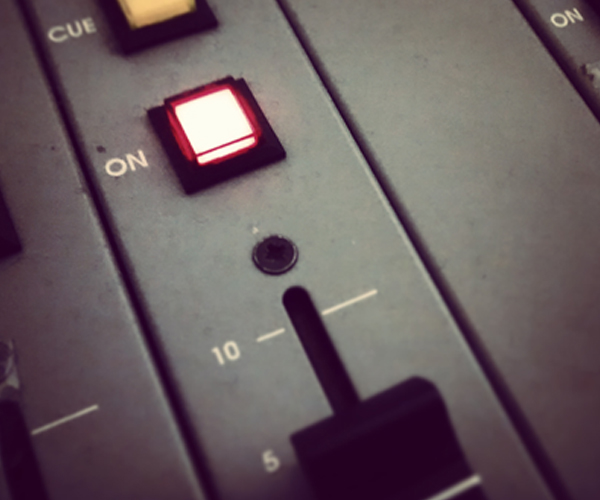 Ausgabe vom 11.11.2020: The Ides Of March, Elvis Presley, Urlaub In Polen
Heute unter anderem mit Musik zum 70. Geburtstag von Jim Peterik, Keyboarder der Band Survivor und Sänger bei Ides Of March.
Außerdem hört Ihr Musik von
Elvis Presley
und seinem zwölften Studioalbum "That's The Way It Is", das heute vor 50 Jahren erschienen ist sowie neue Musik von unserem aktuellen Album der Woche "All" von
Urlaub in Polen
.
Weitere Ausgaben von ByteFM Magazin am Abend
Playlist
1.
Ferge X Fisherman / Role
Blinded By The Neon / Ferge X Fisherman

…

2.
Greentea Peng / Hu Man
Hu Man (Single) / Caroline International

…

3.
The Ides Of March / Vehicle
Vehicle / Warner Records

…

4.
Erykah Badu / ... & On
Mama's Gun / Motown Records

…

5.
Meshell Ndegeocello / I'm Diggin' You - Like An Old Soul Record
Plantation Lullabies / Maverick Recording Company

…

6.
Thurston Moore / Blood Never Lies
Demolished Thoughts / Matador/Beggars Group

…

7.
Urlaub In Polen / T.H.D.T
All / Tapete

…

8.
C'est Karma / Industrial Salt
Industrial Salt (Single) / Radicalis

…

9.
The Yardbirds / For Your Love
For Your Love / Charly Acquisitions

…

10.
Unit 4 + 2 / Concrete And Clay
Rushmore / Island Records

…

11.
Elvis Presley / Patch It Up
That's The Way It Is / Sony Music

…

12.
Son Little / That's The Way
Aloha / Anti-

…

13.
Elvis Presley / You Don't Have To Say You Love Me
That's The Way It Is / Sony Music

…

14.
Yves Tumor / Gospel For A New Century
Heaven To A Tortured Mind / Warp

…

15.
Tame Impala / It Might Be Time
It Might Be Time (Single) / Modular

…