ByteFM Magazin am Morgen mit Oliver Stangl

(27.06.2012)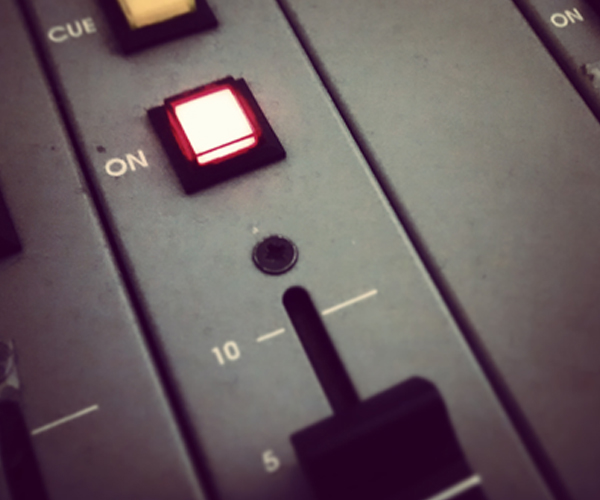 Ausgabe vom 27.06.2012: am Morgen mit Oliver Stangl
Die wichtigsten Themen der heutigen Ausgabe des ByteFM Magazin am Morgen im Überblick:
Wir erinnern an John Entwistle, der als Mitglied von
The Who
den Bass in ein völlig neues Licht stellte, mit neuen Sounds – und vor allem sehr großen Lautstärken … - experimentierte und bis heute als einer der einflussreichsten Bassisten der Rockmusik gilt. Heute vor 10 Jahren starb John Entwistle in Las Vegas, einen Tag vor Beginn der geplanten USA-Tournee mit The Who.
Außerdem zu hören und zu gewinnen: unser aktuelles
Album der Woche von DIIV
.
Und natürlich wie immer jede Menge Konzerttipps - derzeit auf Tour sind u.a.
Xiu Xiu
und Larsen (alias XXL),
R. Stevie Moore
, Electric Guest uvm.
Alle Tourdaten findet ihr immer auf unserer
Konzertseite
.
Weitere Ausgaben von ByteFM Magazin
Playlist
1.
Dum Dum Girls / There Is A Light That Never Goes Out
He Gets Me High / Sub Pop

…

2.
Xiu Xiu / Born To Suffer
Always / Bella Union

…

3.
Mickey Moonlight And The Time Axis Manipulation Corporation / We'll Meet Again (Feat. Marina Gasolina)
Sixteen Brief And Inconsequential Images …Glimpses Of Scenes Flickering by… / Ed Banger

…

4.
Divine Fits / My Love Is Real
A Thing Called The Divine Fits / Merge

…

5.
Suicide / Dream Baby Dream
Dream Baby Dream EP / ZE Records

…

6.
Electric Guest / American Daydream
Mondo / Because Music/WMI

…

7.
Figurine / Way Too Good
The Heartfelt / Monika

…

8.
The Lemonheads / The Outdoor Type
Car Button Cloth / Atlantic

…

9.
DIIV / Earthboy
Oshin / Captured Tracks

…

10.
Two Door Cinema Club / What You Know
Tourist History / Kitsuné

…

11.
We Have Band / Where Are Your People
Where Are Your People? (Single) / Naive

…

12.
Niels Frevert / Der Typ, Der Nie Übt (Worum Es Eigentlich Geht)
Du Kannst Mich An Der Ecke Rauslassen / Tapete

…

13.
Hot Chip / Let Me Be Him
In Our Heads / Domino

…

14.
Luther Vandross / Never Too Much
Greatest Hits / Epic/Legacy

…

15.
R. Stevie Moore / Runny Nose, Money Woes
Advanced / Spunky Monkey Music

…

16.
The National / Bloodbuzz Ohio
High Violet / 4AD

…

17.
The Who / My Generation
My Generation / Universal

…

18.
The Who / Baba O'Riley
Who's Next / Universal

…

18.
The Who / The Kids Are Alright
My Generation / Universal

…

20.
Michael Kiwanuka / I'll Get Along
Home Again / Polydor / Universal

…

21.
Peaking Lights / Beautiful Son
Lucifer / Weird World/Domino

…

22.
Paul Banks / Summertime Is Coming
Julian Plenti Lives... / Matador

…

23.
Mike Doughty / Weird Summer
Yes and Also Yes / Megaforce Records

…

24.
James Blake / Lindisfarne II
James Blake / Universal

…

25.
Bill Callahan / Free's
Apocalypse / Drag City

…

26.
Mose Allison / I'm Not Talking
Coming Home / Stereo Deluxe

…

27.
Syl Johnson / I'm Talkin' Bout Freedom
Black & Proud - The Soul Of The Black Panther Era Vol. 2 / Trikont

…

28.
Tanlines / Brothers
Mixed Emotions / True Panther Sounds

…

29.
The Invisible / Wings
Wings / Ninja Tune

…

30.
Dntel / (This Is) The Dream Of Evan And Chan (Superpitcher Kompakt Remix)
Life Is Full Of Possibilities / Sub Pop

…