ByteFM Magazin am Morgen mit Oliver Stangl

(07.10.2013)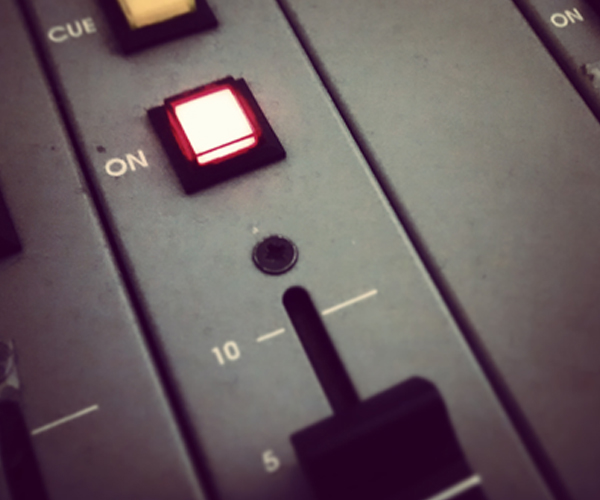 Ausgabe vom 07.10.2013: am Morgen mit Oliver Stangl
Das ByteFM Magazin heute mit Musik zum 45. Geburtstag von
Thom Yorke
. Außerdem erinnern wir an Tim Mooney, u.a. Schlagzeuger bei Sun Kil Moon und American Music Club, der heute 55 geworden wäre.
Montag = neue Woche = neues Album der Woche, und das kommt ab heute von der Band
of Montreal
aus Athens.
Und natürlich wie immer jede Menge Konzerttipps – in der nächsten Zeit live zu erleben sind u.a.
Buraka Som Sistema
, Holograms und
The Thermals
.
Alle Tourdaten findet ihr immer auf unserer
Konzertseite
.
Weitere Ausgaben von ByteFM Magazin
Playlist
1.
Johnny Cash / Get Rhythm
Ring Of Fire: The Legend Of Johnny Cash / Island

…

2.
Maximum Balloon / Groove Me (Feat. Theophilus London)
Maximum Balloon / Cooperative Music

…

3.
The Thermals / Now We Can See
Now We Can See / Kill Rock Stars

…

4.
I Am Legion / Loose On The Leaves
I Am Legion / Division Recordings

…

5.
Sun Kil Moon / Last Tide
Ghosts Of The Great Highway / Caldo Verde

…

6.
American Music Club / Another Morning
Love Songs For Patriots / Cooking Vinyl

…

7.
Ghostpoet / Cold Win
Some Say I So I Say Light / PIAS

…

8.
Factory Floor / Two Different Ways
Factory Floor / PIAS

…

9.
Betty Ford Boys / Snow Soul
Leaders Of The Brew School / MPM

…

10.
Johnny O'Keefe / Wild One
The Wild One - The Rock N' Roll Years / Goldenlane Records

…

11.
Gang Colours / Why Didn't You Call?
Invisible In Your City / Brownswood

…

12.
Buraka Som Sistema / Komba
Komba / Enchufada

…

13.
Fink / Durchreise
BamBamBam / Trocadero

…

14.
Maya Jane Coles / Everything (Feat. Karin Park)
Everything / I/AM/ME

…

15.
Of Montreal / Fugitive Air
Lousy With Sylvianbriar / Polyvinyl

…

16.
Blouse / In A Feeling Like This
Imperium / Captured Tracks

…

17.
Hundreds / Song For A Sailor
Hundreds / Sinnbus

…

18.
Yo La Tengo / Super Kiwi
Fade (Deluxe Version) / Matador

…

19.
Bill Ricchini / A Mountain, A Peak
Stuck In Love: OST / Varèse Sarabande

…

20.
Money Mark / Synth Sense
Mark's Keyboard Repair / Mo Wax

…

21.
Chvrches / The Mother We Share
The Mother We Share (Single) / Vertigo

…

22.
Franz Ferdinand / Treason! Animals.
Right Thoughts, Right Words, Right Action / Domino

…

23.
Holograms / ABC City
Holograms / Captured Tracks

…

24.
Radiohead / Lotus Flower
The King Of Limbs / Ticker Tape Ltd.

…

25.
Atoms For Peace / Judge Jury and Executioner
Amok / 4AD Beggars Group

…

26.
Trentemøller / Candy Tongue (Feat. Marie Fisker)
Lost / In My Room

…

27.
Nick Lowe / I Read A Lot
The Old Magic / Proper Records

…

28.
Die Sterne / Depressionen Aus Der Hölle
24/7 / Materie Records

…

29.
Dum Dum Girls / It Only Takes A Night
I Will Be / Sub Pop

…

30.
Anna Calvi / Eliza
One Breath / Domino

…

31.
Tony Joe White / Wichita Lineman
Black And White / Rhino/Warner Bros.

…

32.
Fritz Kalkbrenner / Wichita Lineman
Here Today Gone Tomorrow / Suol

…