ByteFM Magazin mit Uta Schwarz

(15.01.2014)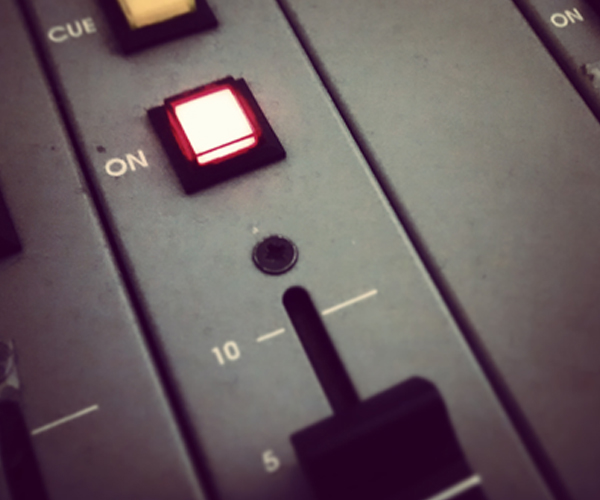 Ausgabe vom 15.01.2014: mit Uta Schwarz
Wir hören ein wenig Jazz und Swing, denn heute vor 50 Jahren ist der Musiker Jack Teagarden gestorben. Der 1905 geborene Texaner brachte sich das Posaune spielen selbst bei und war schon mit 16 Jahren erfolgreich in einer Jazzband. Später schloss er sich
Louis Armstrong
an und gründete in den 50ern seine eigene Bigband.
Außerdem gibt es Konzerttipps von so unterschiedlichen Künstlern wie
Nils Frahm
, der klassisches Klavier bei einem Schüler des letzten Schülers von Tschaikowski gelernt hat (macht ihn das zu einem musikalischen Urenkel Tschaikowskis?), Bühnensau King Khan and the Shrines und
Poliça
. Zur Namenserklärung der Band aus Minneapolis gibt es verschiedene Theorien, unstreitig ist, dass Poliça eine ziemlich gute Band sind.
Natürlich hören wir auch Musik aus unserem Album der Woche: eine Werkschau von
Andreas Dorau
, der demnächst 50 wird.
Weitere Ausgaben von ByteFM Magazin
Playlist
1.
King Krule / Easy Easy
6 Feet Beneath The Moon / XL Recordings

…

2.
Raymond Lefèvre / Surf-Surprise-Party
Musiques De Films De Louis De Funès / Play Time

…

3.
Louis Armstrong / Basin Street Blues
Basin Street Blues - In Concert / BLR

…

4.
Jack Teagarden / Swingin' On The Teagarden Gate
What A Wonderful Jazz World / Masterpieces Recordings World

…

5.
Dillon / Thirteen Thirty-Five
This Silence Kills / BPitch Control

…

6.
Nils Frahm / Ambre
Wintermusik / Sonic Pieces

…

7.
The Burning Hell / Holidaymakers
People / BB Records

…

8.
Cashmere Cat / Kiss Kiss
Mirror Maru EP / Pelican Fly

…

9.
Nick Waterhouse / Some Place
Time's All Gone / Innovative Leisure

…

10.
Busta Rhymes / Thank You (Feat. Q-Tip, Kanye West & Lil Wayne)
Thank You / Cash Money Records

…

11.
Girls in Hawaii / Misses
Everest / Naive

…

12.
Caribou / Odessa
Swim / City Slang

…

13.
Willis Earl Beal / Coming Through
Nobody Knows / XL Recordings

…

14.
John Wizards / I'm Still A Serious Guy
John Wizards / Planet Mu

…

15.
Eins Zwo / Weniger Ist Mehr (Remix)
Sport EP / Yo Mama

…

16.
Aretha Franklin / Baby I Love You
GoodFellas: Music From The Motion Picture / Atlantic

…

17.
Polica / Chain My Name
Shulamit / Memphis Industries

…

18.
Common / The Light
Like Water For Chocolate / MCA

…

19.
Stephen Malkmus & The Jicks / Lariat
Wig Out At Jagbags / Domino Records

…

20.
Marlon Hoffstadt / Kill For Love (Feat. Cleov)
Kill For Love / Keno Records

…

21.
Wanda Jackson / Funnel Of Love
Rockin' With Wanda! + There's A Party Goin' On (Bonus Track Version) / Elemental Music

…

22.
King Khan and the Shrines / Luckiest Man
Idle No More / Merge

…

23.
Sophie Hunger / The Fallen
The Danger Of Light / Two Gentlemen

…

24.
O Emperor / Contact
Vitreous / K&F Records

…

25.
Flume & Chet Faker / Drop The Game
Lockjaw / Future Classic

…

26.
Andreas Dorau / Girls In Love
Hauptsache Ich / Bureau B

…

27.
Andreas Dorau / Faul Und Bequem
Aus Der Bibliothèque / Bureau B

…

28.
Little Dragon / Twice
Ritual Union / Peacefrog

…

29.
Willie Bobo / Spanish Grease
Verve Unmixed / Verve

…

30.
Tindersticks / If You're Looking For A Way Out
Across Six Leap Years / City Slang

…

31.
Tiga Vs. Audion / Let's Go Dancing (Maya Jane Coles Dancing In The Dark Remix)
Let's Go Dancing Remixes / Turbo / Kontor

…