ByteFM Magazin am Morgen mit Oliver Stangl

(24.06.2014)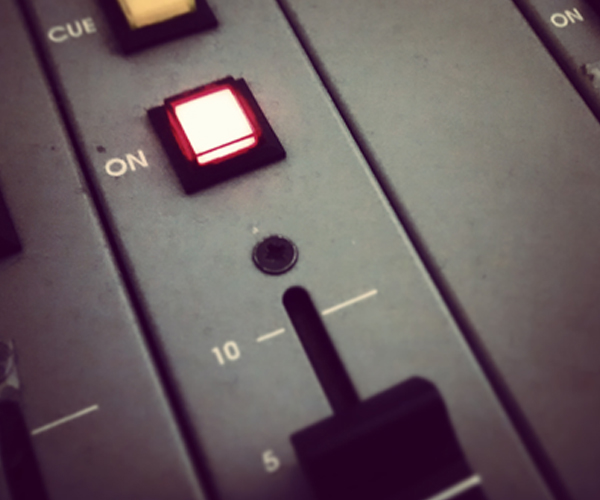 Ausgabe vom 24.06.2014: am Morgen mit Oliver Stangl
Das ByteFM Magazin heute mit einem ganzen Haufen britischer Musik-Jahrestage:
Andy McCluskey, Kopf von OMD, wird heute 55.
Der Gitarrist Jeff
Beck
feiert heute seinen 70. Geburtstag. Außerdem erinnern wir an Chris Wood, Gründungsmitglied der Band Traffic, der heute ebenfalls 70 geworden wäre.
Ebenfalls mit dabei: unser aktuelles Album der Woche von
The National Jazz Trio Of Scotland
.
Und natürlich wie immer jede Menge Konzerttipps - derzeit auf Tour sind u.a. Phantogram,
The Internet
und
Tame Impala
.
Alle Tourdaten findet ihr immer auf unserer
Konzertseite
.
Weitere Ausgaben von ByteFM Magazin
Playlist
1.
Sylvan Esso / Could I Be
Sylvan Esso / City Slang

…

2.
The Black Keys / Fever
Turn Blue / Nonesuch

…

3.
Phantogram / Fall In Love
Voices / Republic Records

…

4.
Speedometer / Lover And A Friend
Coming Home / Stereo Deluxe

…

5.
OMD / Enola Gay
The OMD Singles / Virgin

…

6.
OMD / Night Cafe
English Electric / BMG

…

7.
Luke Temple / Those Kids
Good Mood Fool / Secretly Canadian

…

8.
DC Schneider / Porn Cinema
Leopard / http://dcschneider.bandcamp.com/album/leopard

…

9.
Jolly Goods / Girl Move Away From Here
Girl Move Away From Here / Louisville

…

10.
Damon Albarn / Everyday Robots
Everyday Robots / Parlophone

…

11.
Kraftwerk / Die Roboter
Die Mensch-Maschine / Klingklang

…

12.
Traffic / Paper Sun
The Best Of Traffic / Island

…

13.
Klaus Johann Grobe / Les Grecks
Im Sinne Der Zeit / Trouble In Mind

…

14.
Babyman / Iron Man
Iron Man 7" / A-Sexy

…

15.
Jack White / That Black Bat Licorice
Lazaretto / XL Recordings

…

16.
The National Jazz Trio Of Scotland / Alive And Well
Standards Vol. III / Karaoke Kalk

…

17.
Kate Tempest / The Beigeness
Everybody Down / Big Dada

…

18.
Camper Van Beethoven / Take The Skinheads Bowling
Telephone Free Landslide Victory / Cooking Vinyl

…

19.
Lord Cobra Y Los Pana Afros / Man On The Moon
Calypso : Musical Poetry In The Caribbean 1955-1969 / Soul Jazz

…

20.
Les Paul / How High The Moon
The Best Of / Stardust Records

…

21.
Jeff Beck / You Shook Me
Truth / Parlophone

…

22.
Pavement / Stereo
Brighten The Corners / Domino

…

23.
The/Das / My Made Up Spook (Radio Edit)
My Made Up Spook / Sinnbus

…

24.
The Internet / Dontcha
Feel Good / Sony

…

25.
Dan Sartain / Pass This On
Dudesblood / One Little Indian

…

26.
Owen Pallett / Song For Five & Six
In Conflict / Domino

…

27.
How To Dress Well / Repeat Pleasure
What Is This Heart? / Domino

…

28.
Tame Impala / Feels Like We Only Go Backwards
Lonerism / Modular

…

29.
Joan As Police Woman / Shame
The Classic / PIAS

…

30.
Sly And The Family Stone / Skin I'm In
The Essential Sly & The Family Stone / Epic/Legacy

…

31.
Cloud Nothings / Psychic Trauma
Here and Nowhere Else / Wichita / PIAS

…

32.
Hird / Getting Closer
Moving On / DNM

…