ByteFM Magazin Der Wochenrückblick

(19.07.2014)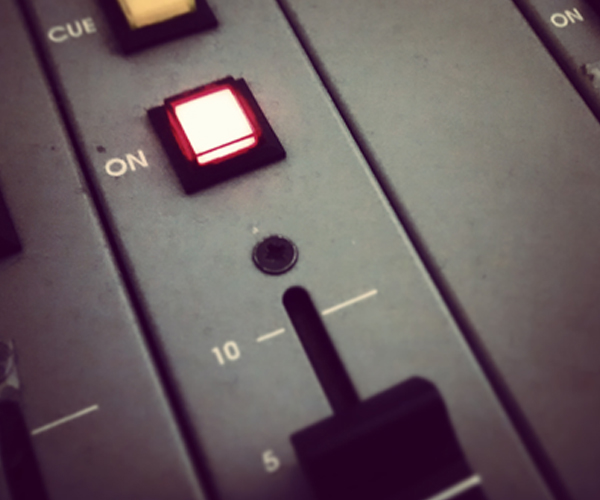 Jeden Samstag: das ByteFM Magazin mit einem Rückblick auf die Sendungen der vergangenen Woche.
Diese Woche unter anderem mit dem 75. Geburtstag von Organist Brian Auger – unter anderem bekannt von Trinity – und dem 55. Todestag von
Billie Holiday
.
Außerdem dabei: The Detroit Spinners, The
New York Dolls
, Francis Bebey und Musik von unserem aktuellen Album der Woche von
Jungle
.
Weitere Ausgaben von ByteFM Magazin
Playlist
1.
The Elwins / Stuck In The Middle
And I Thank You / Affairs Of The Heart

…

2.
The Detroit Spinners / It's A Shame
Best Of / Pegasus

…

3.
The Detroit Spinners / I'll Always Love You
Best Of / Pegasus

…

4.
The New York Dolls / Personality Crisis
The New York Dolls / Universal

…

5.
Robyn Hitchcock / N.Y. Doll
Ole Tarantula / Proper Records

…

6.
Ramones / Blitzkrieg Bop
Ramones / Warner

…

7.
Jack White / Lazaretto
Lazaretto / XL

…

8.
Jungle / Crumbler
Jungle / XL

…

9.
Alabama Shakes / Be Mine
Boys & Girls / Rough Trade

…

10.
Francis Bebey / The Coffee Cola Song
African Electronic Music 1975 - 1982 / Born Bad Records

…

11.
The Larks / Coffee, Cigarettes & Tears
Doo Wop Excellence Vol. 15 / Forgotten Third

…

12.
Little Dragon / Paris
Nabuma Rubberband / Because Music

…

13.
The National / Sea Of Love
Trouble Will Find Me / 4AD

…

14.
Millie Jackson / It Hurts So Good
The Moods Of Millie / Ace Records

…

15.
Millie Jackson / Love Doctor
It Hurts So Good / Ace Records

…

16.
Stubborn Heart / Better Than This (Soft Version)
Better Than This / One Little Indian

…

Stunde 2:
1.
Fenster / 1982
The Pink Caves / Morr Music

…

2.
Teen / Come Back
In Limbo / Carpark Records

…

3.
Billie Holiday / Autumn In New York
The Very Best of Billie Holiday / ATF Media

…

4.
Billie Holiday / Some Other Spring
Totally Billie Holiday / 100% Oldies

…

5.
Spencer Davis Group / Keep On Running
Keep On Running - The Collection / Cherry Red

…

6.
Babyshambles / Dr. No
Sequel To The Prequel / Parlophone

…

7.
FKA Twigs / Two Weeks
Two Weeks / Young Turks

…

8.
Jungle / The Heat
Jungle / XL

…

9.
Screamin' Jay Hawkins / I Put A Spell On You
I Put A Spell On You: The Best Of Screamin' Jay Hawkins / Tsk Music

…

10.
Screamin Jay Hawkins / Heartattack And Vine
Best Hits / B003RO969M

…

11.
Future Islands / Seasons
SEASONS (Single) / 4AD

…

12.
Julie Driscoll, Brian Auger & Trinity / The Road To Cairo
Open / M.i.G. - music

…

13.
Julie Driscoll,Brian Auger & Trinity / Light My Fire
Streetnoise / M.i.G. - music

…

14.
Tony Allen / Go Back (Feat. Damon Albarn)
Go Back / Jazz Village

…