ByteFM Magazin
mit Oliver Stangl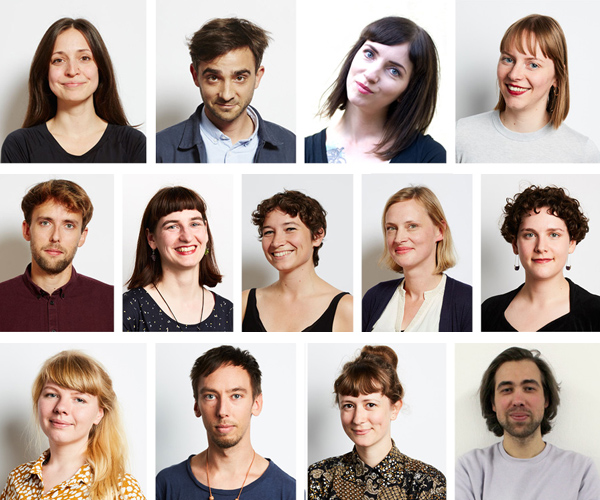 Ausgabe vom 08.10.2014: mit Oliver Stangl
Im ByteFM Magazin erinnern wir heute u.a. an den Soulsänger Doc Green, ehemals Teil der Band The Drifters.
Ein Geburtstagsgruß geht an Gavin Friday: der irische Musiker und Mitbegründer der Band Virgin Prunes wird heute 55.
Außerdem Musik von unserem aktuellen Album der Woche von
She Keeps Bees
.
Und natürlich wie immer jede Menge Konzerttipps – in der nächsten Zeit live zu erleben sind u.a. Kreidler, Lee Fields & The Expressions, The/Das und
Kreisky
.
Alle Tourdaten findet ihr immer auf unserer
Konzertseite
.
Weitere Ausgaben von ByteFM Magazin
Playlist
1.
Woman's Hour / Her Ghost
Conversations / Secretly Canadian
2.
Kreisky / Selbe Stadt, anderer Planet
Blick Auf Die Alpen / Wohnzimmer Records
3.
Die Sterne / Mein Sonnenschirm Umspannt Die Welt
Mein Sonnenschirm Umspannt Die Welt / Staatsakt
4.
The Jaws / Think Too Much, Feel Too Little
Think Too Much, Feel Too Little / Rattlepop Records
5.
Warm Graves / Best Ezra
Ships Will Come / This Charming Man
6.
SBTRKT / New Dorp. New York (Feat. Ezra Koenig)
New Dorp. New York / Young Turks
7.
Cold Specks / Bodies At Bay
Neuroplasticity / Mute
8.
The Drifters / There Goes My Baby
Atlantic Rhythm And Blues 1947-1974 Vol.4: (1957-1960) / Atlantic
9.
The Drifters / Save The Last Dance For Me
Atlantic Rhythm And Blues 1947-1974 Vol.4: (1957-1960) / Atlantic
10.
Mutter / Wer Hat Schon Lust So Zu Leben
Text Und Musik / Clouds Hill
11.
The Spaceape / Hole In The Sky
Black Sun / Hyperdub
12.
Jimi Tenor / Outta Space
Intervision / Warp Records
13.
Kreidler / Destino
ABC / Bureae B
14.
Alt-J / Left Hand Free
This Is All Yours / Infectious
15.
She Keeps Bees / Raven
Eight Houses / BB*Island
16.
Caribou / Silver
Our Love / City Slang
17.
Patrick Watson / Into Giants (Radio Edit)
Into Giants (Single) / Domino
18.
Simian Ghost / Never Really Knew
The Veil / Playground
19.
Virgin Prunes / Baby Turns Blue
If I Die, I Die / Mute
20.
Gavin Friday / Able
Catholic / Rubyworks Ltd
21.
Lee Fields & The Expressions / Magnolia
Emma Jean / Truth And Soul
22.
J.J. Cale / Crazy Mama
Naturally / Mercury
23.
Scritti Politti / Jacques Derrida
Songs To Remember / Rough Trade
24.
Liz Green / Bad Medicine
Bad Medicine EP / Bad Medicine EP/Humble Soul
25.
The/Das / My Made Up Spook
Freezer / Sinnbus
26.
Sea Wolf / Bergamot Morning
Song Spells, No.1: Cedarsmoke / Devil Duck Records
27.
The Drums / I Can't Pretend
E N C Y C L O P E D I A / Minor
28.
Gold Panda / Clarke's Dream
Clarke's Dream / Gilles Peterson World Wide