ByteFM Magazin am Morgen mit Oliver Stangl

(25.11.2014)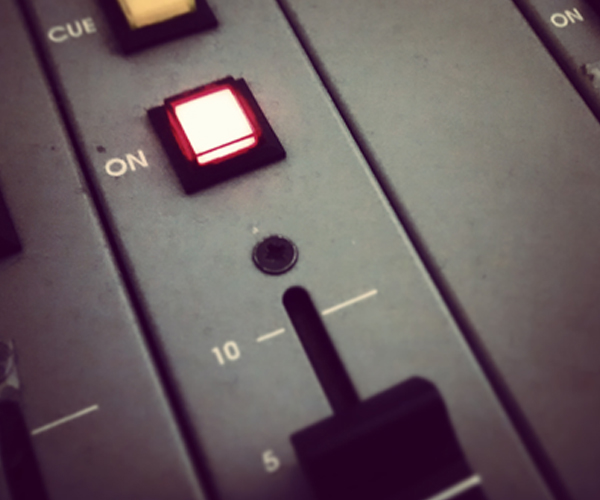 Ausgabe vom 25.11.2014: am Morgen mit Oliver Stangl
50 – 40 – 30
Ob mit
Isobel Campbell
,
Queens Of The Stone Age
, Gred Dulli oder solo –
Mark Lanegan
ist, und das seit 30 Jahren. Heute wird der Musiker aus Seattle 50.
Außerdem erinnern wir an den britische Musiker Nick
Drake
, der heute vor 40 Jahren an einer Überdosis Medikamente starb.
Und wir schauen 30 Jahre zurück, mit unserem aktuellen Album der Woche von
The Smiths
.
Dazu gibt es natürlich wie immer jede Menge Konzerttipps – in der nächsten Zeit live zu erleben sind u.a. She Keeps Bees, Digger Barnes und Alvvays.
Alle Tourdaten findet ihr immer auf unserer
Konzertseite
.
Weitere Ausgaben von ByteFM Magazin
Playlist
1.
Silk Rhodes / Face 2 Face
Silk Rhodes / Stones Throw

…

2.
The Garden / The Apple
The Life And Times Of A Paperclip / Burger Records

…

3.
The Tallest Man On Earth / The Gardener
Shallow Grave / Dead Oceans

…

4.
Bon Iver / Minnesota, WI
Bon Iver / 4AD/Beggars Group

…

4.
Sohn / Artifice
Tremors / 4AD

…

5.
Die Höchste Eisenbahn / Aliens
Schau In Den Lauf Hase / Tapete Records

…

6.
My Brightest Diamond / Lover Killer
This Is My Hand / Asthmatic Kitty

…

7.
Isobel Campbell & Mark Lanegan / Come Undone
Hawk / PIAS

…

8.
Mark Lanegan / Harvest Home
Phantom Radio / Heavenly Recordings

…

9.
Baxter Dury / Pleasure
It's A Pleasure / Pias

…

10.
She Keeps Bees / Breezy
Eight Houses / BB*Island

…

11.
Høgni Reistrup / Vegurin
Áðrenn Vit Hvørva / Tuti

…

12.
ESG / Dance
A South Bronx Story / Universal Sound

…

13.
Digger Barnes / Waiting For The Snakes
Time Has Come / Barnes & Quincy

…

14.
Talking To Turtles / Passenger Seat
Split / Devil Duck Records

…

15.
TV On The Radio / Happy Idiot
Seeds / Vertigo Berlin

…

16.
Gil Scott-Heron / The Revolution Will Not Be Televised
The Revolution Will Not Be Televised / BMG

…

17.
The Roots / Radio Daze (Feat. Blu, P.O.R.N. & Dice Raw)
How I Got Over / Def Jam

…

18.
S / Brunch
Cool Choices / Hardly Art

…

19.
SBTRKT / Gon Stay (Featuring Sampha)
Wonder Where We Land / Young Turks

…

20.
Nick Drake / Pink Moon
Pink Moon / Island

…

21.
Nick Drake / Northern Sky
Bryter Layter / Island

…

22.
The Cure / Just Like Heaven
Kiss Me, Kiss Me, Kiss Me / Polydor

…

23.
Sam Amidon / Walkin' Boss
Lily-O / Nonesuch

…

24.
Cold Specks / Bodies At Bay
Neuroplasticity / Mute

…

25.
The Smiths / William, It Was Really Nothing
Hatful Of Hollow / Rough Trade

…

26.
Der Mann / Alles Keine Arbeit
Wir Sind Der Mann / Staatsakt

…

27.
Talisco / Your Wish
My Home / Roy Music

…

28.
LoneLady / Intuition
Nerve Up / Warp

…

29.
Will Butler / Take My Side
Policy / Merge

…

30.
Alvvays / Adult Diversion
Alvvays / Transgressive

…

31.
Klaus Johann Grobe / Les Grecks
Im Sinne Der Zeit / Trouble In Mind

…