ByteFM Magazin am Morgen mit Oliver Stangl

(04.02.2015)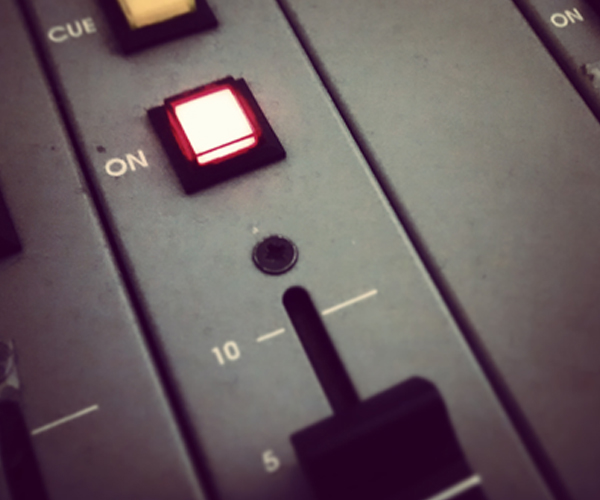 Ausgabe vom 04.02.2015: am Morgen mit Oliver Stangl
(2 x Soul) + (1 x Pop)
Von wegen Mathe und Musik gehen nicht zusammen. So einfach lautet nämlich die Formel für das heutige Magazin:
James Dunn, bis 1980 Teil der Philly-Soul-Band The Stylistics, wird heute 65. Wir erinnern an die Soulmusikerin Doris Kenner-Jackson, Gründungsmitglied der Girl Group The Shirelles, die heute vor 15 Jahren gestorben ist. Und für das "1 x Pop" sorgt die australische Musikerin Natalie Imbruglia, die heute ihren 40. Geburtstag feiert.
Außerdem Musik von unserem aktuellen Album der Woche von
Father John Misty
.
Und natürlich wie immer jede Menge Konzerttipps – in der nächsten Zeit live zu erleben sind u.a. Diagrams,
Twin Peaks
und Alien Ensemble.
Alle Tourdaten findet ihr immer auf unserer
Konzertseite
.
Weitere Ausgaben von ByteFM Magazin
Playlist
1.
Cloud Control / This Is What I Said
This Is What I Said (Single) / Infectious Music/PIAS

…

2.
Monophona / Sleep
The Spy LP / Snowhite

…

3.
The National / Sea Of Love
Trouble Will Find Me / 4AD

…

4.
Natalie Imbruglia / Leave Me Alone
Left Of The Middle / Sony

…

5.
The Go-Betweens / Streets Of Your Town
16 Lovers Lane / Beggars Banquet

…

6.
Alien Ensemble / Thousand Lights District
Alien Ensemble / Alien Transistor

…

7.
The Preatures / Is This How You Feel
Blue Planet Eyes / Mercury

…

8.
Aretha Franklin / Chain Of Fools
Respect - The Very Best Of Aretha Franklin / Rhino

…

9.
Don Covay / Mercy, Mercy
Mercy! / Rhino Atlantic

…

10.
Francois & The Atlas Mountain / Volcan
L'homme Tranquille / Domino

…

11.
Junior / Die Bushwick
Self Fulfilling Prophets / Popup-records

…

12.
Pops Staples / Friendship
Don't Lose This / Anti

…

13.
Dan Deacon / Feel The Lightning (Radio Edit)
Feel The Lightning / Domino

…

14.
The Stylistics / Heavy Fallin' Out
Very Best Of / Sea/Pmc Ltd

…

15.
Kurt Vile / Puppet To The Man
Smoke Ring For My Halo / Matador

…

16.
Philip Selway / Coming Up For Air
Weatherhouse / Bella Union

…

17.
Matthew E. White / Rock & Roll Is Cold
Rock & Roll Is Cold / Domino

…

18.
Town Mountain / I'm On Fire
Heroes & Heretics / Town Mountain

…

19.
Father John Misty / Bored In The USA
I Love You, Honeybear / Bella Union

…

20.
Lee Dorsey / Give It Up
The New Lee Dorsey / Arista

…

21.
Babyshambles / Fall From Grace
Sequel To The Prequel / Parlophone

…

22.
Carl Barat & The Jackals / A Storm Is Coming
A Storm Is Coming (Single) / Cooking Vinyl

…

23.
The Raveonettes / Wake Me Up
Pe'ahi / Beat Dies

…

24.
The Shirelles / Will You Love Me Tomorrow
Will You Love Me Tomorrow / Collector's Series

…

25.
The Shirelles / Dedicated To The One I Love
Will You Love Me Tomorrow / Collector's Series

…

26.
Twin Peaks / I Found A New Way
Wild Onion / Caroline Distribution

…

27.
Diagrams / Phantom Power
Chromatics / Full Time Hobby

…

28.
Waikamind / Jemu
Waikamind EP / Libelle Kollektiv

…

29.
Stephen Steinbrink / It Takes A Lot To Change A Mind
Arranged Waves / Melodic

…

30.
Arcade Fire / Afterlife
Reflektor / Vertigo

…