ByteFM Magazin am Morgen mit Stefanie Groth

(14.05.2015)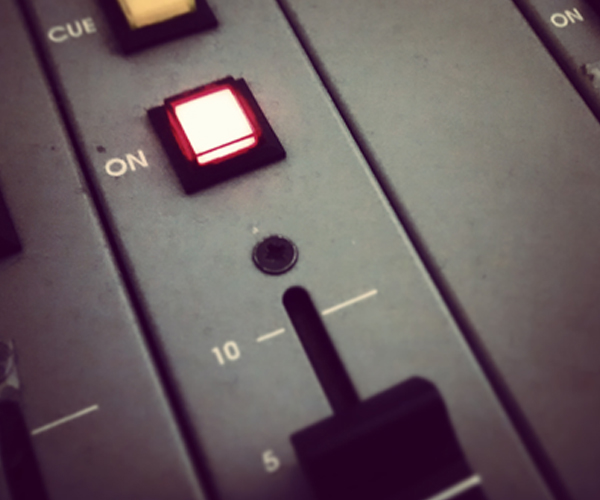 Ausgabe vom 14.05.2015: am Morgen mit Stefanie Groth
Hören
Das Magazin am Morgen mit Musik von Anne Clark. Schon mit ihrem ersten Album 1982 berührte und erschütterte die Britin mit ihrem unverkennlichen Sprechgesang. Heute wird die "Queen of Dark Wave and Spoken Word" 55 Jahre alt. Als majestätischer Führer seiner Zunft galt auch Jimmy Martin. Wir erinnern an den US-amerikanischen "King of Bluegrass", der heute vor 10 Jahren in Nashville verstarb. Und, der ein oder andere Song für die Herren der Schöpfung darf am heutigen Männer-/Vatertag natürlich auch nicht fehlen.
Wir hören zudem in unser Album der Woche "Love Songs For Robots" von Patrick Watson und werfen einen Blick auf die Konzertlandschaft. ByteFM präsentiert Euch demnächst, u.a.
Waxahatchee
, Surf City und TOPS.
In diesem Sinne, schaltet ein oder verpasst es.
Weitere Ausgaben von ByteFM Magazin
Playlist
1.
Monophonics / Lying Eyes
Sound Of Sinning / Transistor Sound
2.
Linda Lyndell / What A Man
What A Man / I Don't Know / Volt
3.
Young Fathers / Shame
White Men Are Black Men Too / Big Dada
4.
Klaus Johann Grobe / Les Grecks
Im Sinne Der Zeit / Trouble In Mind Records
5.
Radiohead / Reckoner (The Twelves Remix) / Kitsuné Music
6.
Shahrokh Dini / Invocation
7.
The Cure / Boys Don't Cry
Boys Don't Cry / Fiction Records
8.
Tops / Superstition Future
Picture You Staring / Arbutus Records
9.
Kate Tempest / Bad Place For A Good Time
A Bad PLace For A Good Time (Single) / Big Dada
10.
Anne Clark / Sleeper In Metropolis
The Best Of Anne Clark / Beehive Trading Ltd.
11.
George FitzGerald / Call It Love Feat. Lawrence Hart
Fading Love / Double Six
12.
Waxahatchee / Poison
Ivy Tripp / Wichita
13.
Wu-Tang Clan / Keep Watch
A Better Tomorrow / Warner
Stunde 2:
1.
The Mighty Mocambos / It's The Music (Feat Afrika Bambaataa, Charlie Funk, Hektek & Deejay Snoop)
The Mighty Mocambos / It's The Music (Feat Afrika Bambaataa, Charlie Funk, Hektek & Deejay Snoop)
2.
Azealia Banks / 212 (Feat. Lazy Jay)
Broke With Expensive Taste / Prospect Park
3.
Inner Circle / Bad Boys
Bad Boys 7" / Beat Box
4.
Kevin Morby / All Of My Life
Still Life / Woodsist Records
5.
Broadcast / Come On Let's Go
The Noise Made By People / Warp
6.
Surf City / One Too Many Things
Jekyll Island / Fire Records
7.
Fantasma / Shangrila Featuring Moonchild
Free Love / Soundway Records
8.
Schrottgrenze / Gib Mir Reibung (Neue Version)
Vaganten und Renegaten / Der Meisterbetrieb
9.
Motorama / Corona
Poverty / Talitres
10.
Patrick Watson / Good Morning Mr. Wolf
Love Songs For Robots / Domino
11.
Men At Work / Downunder
Downunder 7" / Epic
12.
The Slow Show / Falling Slow
Midnight Waltz
13.
Courtney Barnett / History Eraser
The Double EP: A Sea Of Split Peas / Milk! Records
14.
Jimmy Martin / Tennessee
Tennessee / Decca
15.
My Brightest Diamond / Lover Killer
This Is My Hand / Asthmatic Kitty
16.
Kings Of Convenience / Boat Behind
Declaration Of Dependence / Virgin