ByteFM Magazin
am Morgen mit Diviam Hoffmann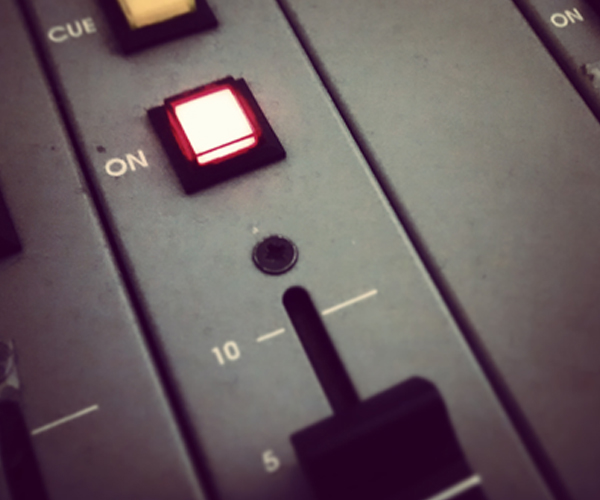 Ausgabe vom 26.05.2015: am Morgen mit Diviam Hoffmann
Hören
Das ByteFM Magazin heute mit der US-amerikanischen Sängerin und Schauspielerin Peggy Lee, die heute 95 Jahre alt geworden wäre, mit Levon Helm – der Schlagzeuger und gelegentliche Sänger bei The Band wäre heute 75 geworden, sowie mit Gary Peterson – er ist Schlagzeuger bei der kanadischen Band The Guess Who und wird heute 70.
Außerdem Musik von unserem aktuellen Album der Woche von
Jamie xx
.
Und natürlich wie immer jede Menge Konzerttipps – in der nächsten Zeit live zu erleben sind u.a. Doldrums,
Balthazar
und
Steve Gunn
.
Alle Tourdaten findet ihr immer auf unserer
Konzertseite
.
Weitere Ausgaben von ByteFM Magazin
Playlist
1.
Ariel Pink's Haunted Graffiti / Bright Lit Blue Skies
Ariel Pink Before Today / 4AD
2.
Shamir / Demon
Ratchet / XL
3.
Dan Deacon / Feel The Lightning
Feel The Lightning / Domino
4.
Lee Fields / Still Hanging On
Faithful Man / Truth & Soul
5.
The Leisure Society / Nothing Like This
The Fine Art Of Hanging On / Full Time Hobby
6.
Balthazar / I Looked For You
Thin Walls / PIAS
7.
Dan Mangan / Rows Of Houses (Live Bei Bytefm) / Bytefm
8.
The Guess Who / Shakin' All Over
Anthology / RCA
9.
Dear Reader / MONKEY (You Can Go Home)
Idealistic Animals / City Slang
10.
Tune-Yards / Gangsta
Whokill / 4AD
11.
Steve Gunn / New Decline
Time Off / Paradise Of Bachelors
12.
Jack Name / Waiting For Another Moon
Weird Moons / Castle Face
13.
Alabama Shakes / Guess
Sound & Color / Rough Trade
14.
Bob Dylan / You Angel You
Planet Waves / Columbia
15.
The Band / Ophelia
Northern Lights – Southern Cross / Capitol
16.
Fantasma / Shangrila Featuring Moonchild
Free Love / Soundway Records
17.
Esther Phillips / Home Is Where The Hatred Is
Home Is Where The Hatred Is / 'Til My Back Ain't Got No Bone / Kudu
18.
Massive Attack / Safe From Harm
Blue Lines / Wild Bunch Records
19.
Bristol / Safe From Harm
Bristol / Kwaidan Records
20.
This Is The Kit / All In Cahoots
Bashed Out / Brassland
21.
Howling / Stole The Night
Sacred Ground / Monkeytown Records
22.
Bob Moses / Val
All In All / Domino
23.
Ja, Panik / Mr. Jones & Norma Desmond
DMD KIU LIDT / Staatsakt
24.
Peggy Lee / I Don't Know Enough About You
The Best Of Peggy Lee / Decca
25.
Peggy Lee / You Must Have Been A Beautiful Baby
Somethin' Groovy / Capitol
26.
Arling & Cameron / NY Is Burning
Good Times / Drive-In
27.
Doldrums / We Awake
The Air Conditioned Nightmare / Sub Pop
28.
FKA Twigs / Two Weeks
LP1 / Young Turks
29.
Jamie Xx / Loud Places (Feat. Romy)
In Colour / Young Turks
30.
Girlpool / Ideal World
Before The World Was Big / Wichita
31.
Sofia Kourtesis / Timbre
This Is It / Duchess Box Records