ByteFM Magazin am Morgen mit Diviam Hoffmann

(17.08.2015)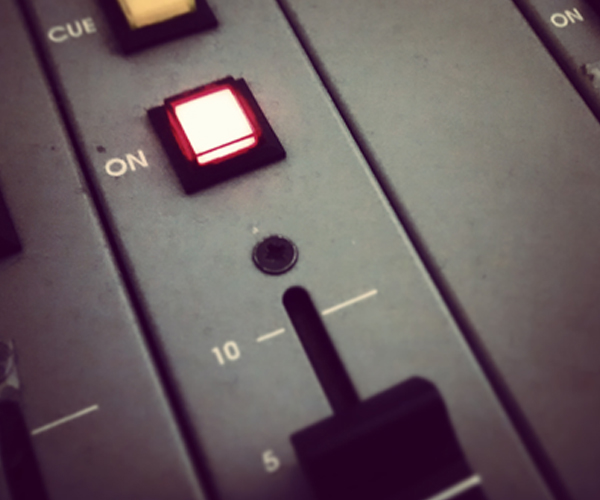 Das ByteFM Magazin heute unter anderem mit diesen Themen:
"Ich möchte ein Eisbär sein": Der Schweizer Musiker Stephan Eicher spielte von 1980 bis 1982 in der Neue Deutsche Welle-Band Grauzone und macht nun Chansons. Er wird heute 55.
"Making Plans For Nigel": Die britische Band
XTC
hieß mal The Dukes Of Stratosphear – ihr Bassist und Sänger Colin Moulding wird 60.
Außerdem erinnern wir an den am Wochenende verstorbenen Jazzmusiker Max Greger. Und hören neue Musik der Band
Deerhunter
- sie haben pünktlich um Mitternacht (EDT) vergangene Nacht neue Musik veröffentlicht.
Dazu Musik von unserem aktuellen
Album der Woche
und natürlich auch einige Konzerttipps – in der nächsten Zeit live zu erleben sind u.a.
Darwin Deez
,
Allah-Las
und
Unknown Mortal Orchestra
– die Band aus Portland bzw. Neuseeland nimmt Jaakko Eino Kalevi mit auf Tour.
Alle Tourdaten findet ihr immer auf unserer
Konzertseite
.
Weitere Ausgaben von ByteFM Magazin
Playlist
1.
Django Django / Shake And Tremble
Born Under Saturn / Because

…

2.
Ella Fitzgerald / I Get A Kick Out Of You
Ella Fitzgerald Sings The Cole Porter Songbook / Verve

…

3.
Max Greger / Tennesse Waltz
Acquaintance / Bella Donna

…

4.
Beach House / Lazuli
Bloom / Bella Union/Cooperative Music

…

5.
Allah-Las / Every Girl
Worship The Sun

…

6.
Bilal / I Really Don't Care
In Another Life / E One Music

…

7.
Deerhunter / Snakeskin
Fading Frontier / 4AD

…

8.
XTC / Making Plans For Nigel
Making Plans For Nigel / Virgin

…

9.
The Dukes Of Stratosphear / What in the World??...
25 O'Clock / Virgin

…

10.
Kate Tempest / The Truth (Micachu Remix)
The Truth Single / Big Dada

…

11.
Ghostpoet / Sorry My Love, It's You Not Me
Shedding Skin / PIAS

…

12.
Poolside / Harvest Moon
Pacific Standard Time / Day & Night Recordings

…

13.
K.Flay / Make Me Fade
Life As A Dog / Humming

…

14.
La Luz / You Can Never Know
Weirdo Shrine / Hardly Art

…

15.
Darwin Deez / Up In The Clouds
Darwin Deez / Lucky Number

…

16.
Borealism / Metamorphosis Tape / Via Soundcloud

…

17.
Borealism / Metamorphosis Tape / Via Soundcloud

…

18.
Jaakko Eino Kalevi / Hush Down
Jaakko Eino Kalevi / Weird World

…

19.
Unknown Mortal Orchestra / Necessary Evil
Multi-Love / Jagjaguwar

…

20.
Petula / Marry Me
Don't Forget Me, Petula! Don't Forget Everything, Petula! / DIA

…

21.
Hundreds / Ten Headed Beast
Aftermath / Sinnbus

…

22.
Susanne Sundfør / White Foxes
The Silicon Veil / Groenland Records

…

23.
Nouvelle Vague / Eisbär
Bande À Part / Peacefrog Records

…

24.
Grauzone / Raum
Grauzone 1980-1982 Remastered / mital-U

…

25.
Robert Forster / Let Me Imagine You
Songs To Play / Tapete

…

26.
Mac DeMarco / The Way You'd Love Her
Another One / Captured Tracks

…

27.
Ought / Beautiful Blue Sky
Sun Coming Down / Constellation

…

28.
Dan Deacon / Feel The Lightning
Gliss Riffer / Domino

…

29.
José González / Leaf Off / The Cave
Vestiges & Claws / Peacefrog

…