ByteFM Magazin am Morgen: Alex Cameron zu Gast bei Christa Herdering

(19.05.2016)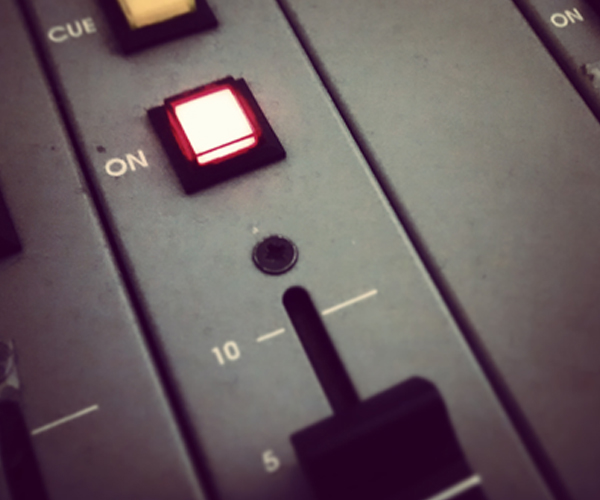 Ausgabe vom 19.05.2016: am Morgen: Alex Cameron zu Gast bei Christa Herdering
Hören
Seit einigen Jahren schon arbeitet Jim Jarmusch an einer Doku über The Stooges. Diese ist jetzt fertig und feiert heute Premiere bei den Filmfestspielen in Cannes.
Eine Band, die ganz klar The Stooges zu ihren großen Vorbildern zählte, waren The
Ramones
. Joey Ramones, "das Herz und die Seele" der Ramones, wäre heute 65 Jahre alt geworden.
Außerdem sprechen wir mit dem australischen Musiker
Alex Cameron
, eigentlich aktiv in der Band Seekae. Anfang Juni präsentiert er auf dem Torstraßen-Festival sein Debütalbum "Jumping The Shark", für das er in die Rolle eines alternden Entertainers geschlüpft ist, der mit dem Musikbusiness abrechnet. Musikalisch bewegt sich das ganze zwischen New Wave und Disco.
Weitere Ausgaben von ByteFM Magazin
Playlist
1.
Klaus Johann Grobe / Geschichten Aus Erster Hand
Geschichten Aus Erster Hand / Cargo
2.
Ramones / Do You Remember Rock And Roll Radio
End Of The Century / Sire
3.
We Are The City / Friends Hurt
Friends Hurt (Single) / Sinnbus
4.
Isbells / Nothing Goes Away
Billy
5.
Fleet Foxes / Blue Ridge Mountains
Fleet Foxes / Bella Union
6.
Porches / Braid
Pool / Domino
7.
Gold Panda / Time Eater
In My Car / Time Eater (Single) / City Slang
8.
Public Enemy / Prophets Of Rage
Don't Believe The Hype / Prophets Of Rage / Def Jam
9.
Rage Against The Machine / Take The Power Back
Rage Against The Machine / Epic
10.
Kaytranada / Glowed Up (Feat. Anderson .Paak)
Glowed Up (feat. Anderson .Paak) / XL
11.
Lianne La Havas / Lost And Found (Matthew Herbert Remix)
Pampa Vol. 1 / Pampa
12.
Me Succeeds / Pikachu Vs Satan
Into Randomness / Ki Records
13.
Seekae / Another
The Worry / Future Classic
14.
Alex Cameron / Take Care of Business
Jumping the Shark / Secretly Canadian
15.
Alex Cameron / She's Mine
Jumping the Shark / Secretly Canadian
16.
Alex Cameron / Mongrel
Jumping the Shark / Secretly Canadian
17.
Kate Tempest / The Beigeness
Everybody Down / Big Dada
18.
James Blake / I Need A Forest Fire (Feat. Bon Iver)
The Colour In Anything / Universal
19.
The Stooges / No Fun
The Stooges / Elektra
20.
Joey Ramone / I Got Knocked Down (But I'll Get Up)
Don't Worry About Me / Sanctuary Records
21.
Ramones / The KKK Took My Baby Away
Pleasant Dreams / Sire
21.
LUH / Beneath The Concrete
Spiritual Songs For Lovers To Sing / Mute
22.
Spain / Lorelei
Carolina
23.
Isolation Berlin / Fahr Weg
Und Aus Den Wolken Tropft Die Zeit / Staatsakt