ByteFM Magazin am Nachmittag mit Karina Andres

(01.11.2016)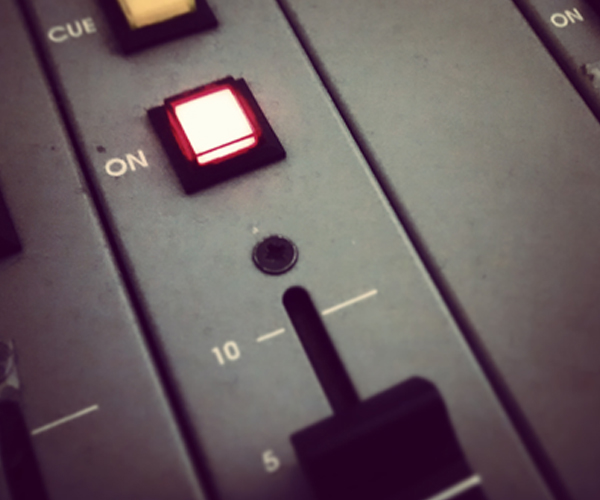 Heute vor 30 Jahren ging Virgin Records in England an die Börse. Warum das legendäre Label ein paar Jahre später trotzdem pleite ging, erfahrt ihr in diesem ByteFM Magazin am Nachmittag.
Weil gestern Halloween war und sie zufällig bald auf Tour sind, stellen wir Euch außerdem Emanuel And The Fear und
Weyes Blood
vor, aber auch das Überjazz Festival, das so gar nichts mit diesem Spuk zu tun hat.
Weitere Ausgaben von ByteFM Magazin
Playlist
1.
Solange / Junie
A Seat At The Table / Columbia

…

2.
Bon Iver / Deathbreast
22, A Million / Jagjaguwar

…

3.
Emanuel And The Fear / Some May Fall Asleep
Primitive Smile / Listenrecords

…

4.
Weyes Blood / Seven Words
Front Row Seat To Earth / Meixcan Summer

…

5.
Dave Brubeck Quartett / Take Five
Take Five (Single) / Columbia

…

6.
The Cinematic Orchestra / To Build A Home (Radio Version)
Ma Fleur / Ninja Tune

…

7.
Terrace Martin With Kendrick Lamar And Wiz Khalifa / Do It Again
Locke High 2 / Akai Music

…

8.
Kraków Loves Adana / Once In July
Once In July (Single) / Not On label

…

9.
NxWorries / Get Bigger / Do U Luv
Get Bigger / Do U Luv (Single) / Stones Throw

…

10.
Lambchop / Howe
Flotus / City Slang

…

11.
HeCTA / Sympathy For The Auto Industry (Edit)
Sympathy For The Auto Industry (Single) / City Slang

…

12.
All Diese Gewalt / Kuppel
Welt In Klammern / Staatsakt

…

13.
Shura / Touch
Nothing's Real / Polydor

…

14.
Mayer Hawthorne / Her Favorite Song (Feat. Jessie Ware)
Her Favorite Song / Universal Republic

…

15.
Dirty Projektors / Keep Your Name
Keep Your Name / Domino

…

16.
Mike Oldfield / Tubular Bells
Tubular Bells / Virgin Records

…

17.
Sex Pistols / God Save The Queen
Never Mind The Bollocks / Virgin Records

…

18.
The Beatles / Blackbird
The Beatles (Remastered) / Apple Records

…

19.
Stereo Total / Docteur Love
Les Hormones / Staatsakt

…

20.
The Strokes / Drag Queen
Future Present Past (EP) / Cult

…

21.
Klaus Johann Grobe / Geschichten Aus Erster Hand
Geschichten Aus Erster Hand / Cargo

…

22.
Kraftwerk / The Model
The Man Machine / ÜberStandard - UberNet.org

…

23.
Portishead / Roads
Dummy / Go! Beat

…

24.
Beak> / Yatton
>> / Invada

…

25.
Banks & Steelz / Giant
Anything But Words / Warner Music

…

26.
Sleaford Mods / No Ones Bothered
Talk Bollocks / No Ones Bothered (Single) / Salon Alter Hammer

…

27.
Brandt Brauer Frick / Keep Changing (Feat. Beaver Sheppard)
Joy / Warner

…

28.
Hope Sandoval And The Warm Inventions / Let Me Get There Feat. Kurt Vile
Let Me Get There (Single) / Tendril Tales

…