ByteFM Magazin am Morgen mit Isabelle Klein

(18.01.2017)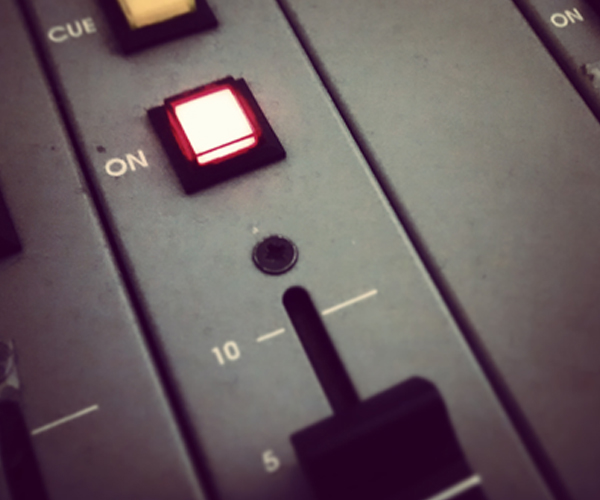 Ausgabe vom 18.01.2017: am Morgen mit Isabelle Klein
Hören
Nicht mal zehn der 100 besten DJs des Jahres 2016 sind Frauen, wenn es nach dem Musikmagazin Resident Advisor geht. Die Kölner DJ und Produzentin Julia Willikens ist eine der wenigen auf der Liste und sieht im vergangenen Jahr trotzdem eine Besserung für Frauen in der Clubkultur. Woran sie das festmacht, erfahrt Ihr im heutigen ByteFM Magazin.
Daneben schauen wir, was aus den Disco-Wiederbelebern der 90er Jahre geworden ist – Jamiroquai haben ein neues Album angekündigt – und es gibt Songs aus den neuen Alben von
The xx
,
The Flaming Lips
und
Loyle Carner
, dessen Debüt "Yesterday's Gone" das aktuelle ByteFM Album der Woche ist.
Weitere Ausgaben von ByteFM Magazin
Playlist
1.
Chastity Belt / Drone
Time To Go Home / Hardly Art
2.
Royal Canoe / Walk Out On The Water
Something Got Lost Between Here And The Orbit / Nevado Records
3.
Lena Willikens / Solid Steel Radio Show 16/12/2016
Solid Steel Radio Show 16/12/2016 / Solid Steel
4.
Jamiroquai / Electric Mistress
Dynamite / Sony BMG Music Entertainment
5.
Monophonics / Strange Love
Sound Of Sinning / Transistor Sound
6.
CAN / Vitamin C
Ege Bamyasi / United Artists Records
7.
Stephen Malkmus And The Jicks / Houston Hades
Wig Out At Jagbags / Matador Records
8.
Mozes And The Firstborn / Marianne
Marianne EP / Burger Records
9.
Jo Goes Hunting / Winner
Winner (Single) / Grand Douche
10.
The Bones of J.R / Dry Dirt
Spirit's Furnace / Broken Dog
11.
The Organ / Don't Be Angry
Thieves
12.
Modern English / Gathering Dust
Mesh & Lace / 4AD
13.
Der Herr Polaris / Uns Verbindet
Mehr Innen Als Aussen / Grand Hotel van Cleef
14.
The XX / Say Something Loving
I See You / Young Turks
15.
Klez.e / Flammen
Desintegration / Staatsakt
16.
Loyle Carner / Ain't Nothing Changed
Yesterday's Gone / AMF /Caroline
17.
Luke Temple / Estimated World
A Hand Through The Cellar Door / Secretly Canadian
18.
Grapell / Some Places ft. Many Voices Speak
Love Chamber / Roll Call Records
19.
Bakery / Go In
Lucy / Axis Mundi Records
20.
Grant / Mr. W
Grant / Problembär Records
21.
Ala.ni / Ol' Fashioned Kiss
You & I / Sony Music
22.
The Flaming Lips / One Night While Hunting for Fairies and Wizards and Witches to Kill
Oczy Mlody / Warner Bros
23.
Modern Studies / Dive-Bombing
Swell to Great / Toad Records
24.
Schrottgrenze / Sterne
Glitzer auf Beton / Tapete Records
25.
Joe Volk / Sirens
Happenings And Killings / Glitterhouse
27.
La Femme / Où Va Le Monde
Mystère / Born Bad Records
28.
Thee Oh Sees / The Dream
Carrion Crawler/The Dream / In The Red