ByteFM Magazin
am Nachmittag mit Diviam Hoffmann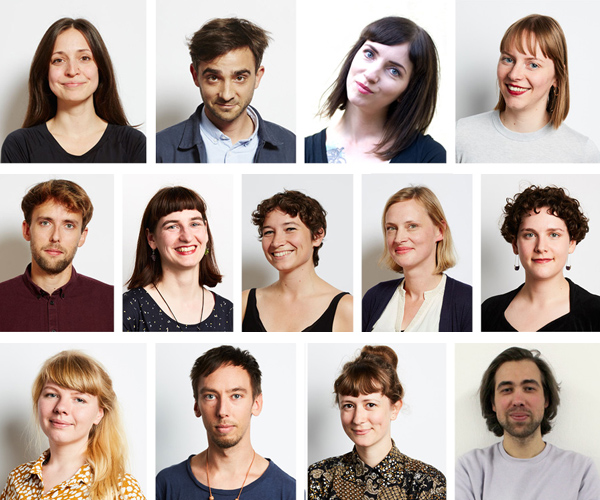 Ausgabe vom 16.06.2017: am Nachmittag mit Diviam Hoffmann
Hören
Am morgigen Samstag wird einer der aktuellen
HipHop
-Superstars 30:
Kendrick Lamar
. Was das für den Youngster bedeutet, was
Jay-Z
als "Urgestein" damit zu tun hat und warum Lamars Heransgehensweise eigentlich so spannend ist, fragen wir im ByteFM Magazin.
Außerdem gibt es Musik von unserem aktuellen Album der Woche, das zwischen London und Frankfurt entstanden ist:
"Hymns To The Night", das Debüt von
Lea Porcelain
.
Weitere Ausgaben von ByteFM Magazin
Playlist
1.
Foxygen / Shuggie
Shuggie (Single) / Jagjaguwar
2.
Jay-Z / 30 Something
Kingdom Come / Roc-A-Fella Records
3.
Kendrick Lamar / Money Trees
good kid, m.A.A.d city / Tod Dawg Entertainment
4.
Kendrick Lamar / Feel
Damn / Universal
5.
Thundercat / Show You The Way (Feat. Michael McDonald & Kenny Loggins)
Drunk / Brainfeeder
6.
Hearts Hearts / Potemkinsche Dörfer
Young / Tomlab
7.
Lea Porcelain / The Love
Hymns To The Night / Lea Porcelain Recordings
8.
Juana Molina / Los Pies Helados
Halo / Crammed Discs
9.
Tendre Biche / WMP
Petite K7 / Späti Palace
10.
Stella Chiweshe / Chachimurenga
Ambuya? / Piranha
12.
Kadhja Bonet / Yesterday
Yesterday / Via Soundcloud
Nat King Cole / Straighten Up And Fly Right
The Nat King Cole Story / Capitol
14.
The O'Jays / Love Train
Love Train: The Best Of The O'Jays / Epic
15.
Sampha / Blood On Me
Process / XL
16.
SZA / Go Gina
CRTL / Top Dawg Entertainment
17.
Young Thug / Me Or Us
Beautiful Thugger Girls / 300 Entertainment ‎
18.
Hush Moss / It Takes A Lot
It Takes A Lot / Average Negative
19.
Massive Attack / Teardrop
Mezzanine / Virgin
20.
Sophia Kennedy / Being Special
Sophia Kennedy / Pampa
21.
Digger Barnes / The Hoopoe
Near Exit 27 / Barnes & Quincy
22.
The Smiths / Frankly Mr Shrankly
The Queen Is Dead / Rough Trade
23.
Beyond The Wizards Sleeve / Door To Tomorrow
The Soft Bounce / Phantasy Sound
24.
Andi Otto / Bangalore Whispers (Feat. MD Pallavi)
Bangalore Whispers 7" / Pingipung
25.
Devendra Banhart / Your Fine Petting Duck
Mala / Nonesuch
26.
Devendra Banhart / Middle Names
Ape In Pink Marble / Nonesuch
27.
ESG / Six Pack
Step Off / Fire