ByteFM Magazin am Nachmittag mit Michael Gehrig

(14.07.2017)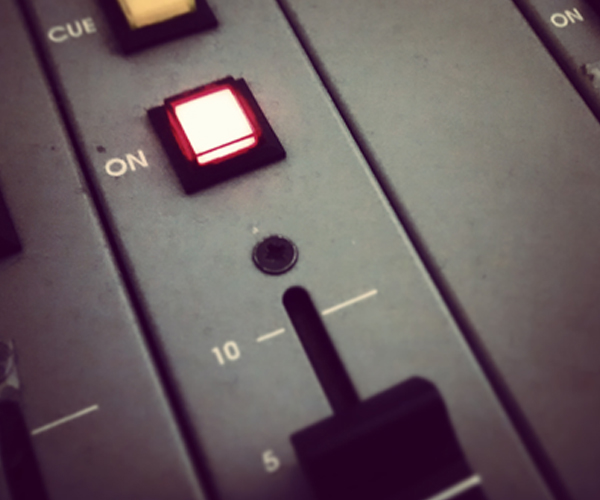 Ausgabe vom 14.07.2017: am Nachmittag mit Michael Gehrig
Hören
Hard Rock, Glam Rock oder doch Proto Punk? Die New York Dolls ließen sich in keine Schublade packen und gehörten zu den einflussreichsten Bands der 70er Jahre. Ob Kiss,
Sex Pistols
, The
Ramones
oder
The Smiths
- zahlreiche Bands orientierten sich am Sound und/oder dem Aussehen der Jungs rund um Gitarrist
Johnny Thunders
. Dieser würde heute eigentlich seinen 65.Geburtstag feiern, wäre er nicht 1991 mit 38 Jahren gestorben. Wir blicken zurück auf eine der großen Bands aus der Frühphase des Punk.
Weitere Ausgaben von ByteFM Magazin
Playlist
1.
Mura Masa / Blu' (Feat. Damon Albarn)
Second 2 None / Blu (Single) / Anchor Point Records

…

2.
Beak> / Sex Music
Sex Music (Single) / Invada Records UK

…

3.
Yeah But No / Hold It All Back (Radio Edit)
Hold It All Back (Single) / Sinnbus

…

4.
Odd Beholder / Coins (Radio Edit)
Coins (Single) / Sinnbus

…

5.
Yasmine Hamdan / La Ba'den
Al Jamilat / Crammed Discs

…

6.
Missy Elliott / Pass Da Blunt (Feat. Timbaland)
Supa Dupa Fly / Elektra

…

7.
Chance The Rapper / All Night (Feat. Knox Fortune)
All Night (Single) / Chance The Rapper

…

8.
Die Sterne / Aber Andererseits
Räuber Und Gedärm / Universal

…

9.
Locas In Love / Da Ist Ein Licht
Da Ist Ein Licht (Single) / Downbeat Records

…

10.
Masha Qrella / Ticket To My Heart
Keys / Morr Music

…

11.
Fats Domino / My Blue Heaven
My Blue Heaven / Capitol Records

…

12.
Nina Simone / My Baby Just Cares For Me
Little Girl Blue / Bethlehem Records

…

13.
Ilgen-Nur / Cool
No Emotions / Euphorie

…

14.
Temples / Strange Or Be Forgotten
Strange Or Be Forgotten (Single) / Heavenly Recordings

…

15.
Dexter / Robby Bubble (Feat. Fatoni)
Haare nice, Socken fly / WSP Records

…

16.
Fünf Sterne Deluxe / Afrokalle
Afrokalle (Single) / Warner Music

…

17.
MC5 / Kick Out The Jams
The Anthology 1965-1971 / Cleopatra Records

…

18.
New York Dolls / Looking For A Kiss
New York Dolls / Island Def Jam

…

19.
New York Dolls / Subway Train
New York Dolls / Island Def Jam

…

20.
Molly Nilsson / Happyness
Zenith / Dark Skies Association

…

21.
Jai Paul / BTSTU (Edit)
BTSTU (Single) / XL Recordings

…

22.
Josef Salvat / Hustler (Solomun Remix)
Solomun Selected Remixes 2009 - 2015 / Diynamic Music

…

23.
Saint / Worry Not, Pray A Lot (Remix)
Worry Not, Pray A Lot (Single) / Today Is Village

…

24.
Shabazz Palaces / 30 Clip Extension
Quazarz vs. The Jealous Machines / Sub Pop

…