ByteFM Magazin am Morgen mit Vanessa Wohlrath

(20.10.2017)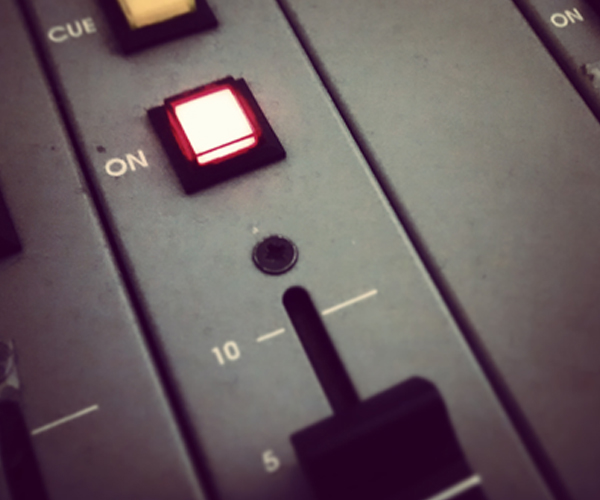 "Let's Have A Party" ist der größte Hit von Wanda Jackson. Heute wird sie 80 Jahre alt. Neben dem ein oder anderen Partysong hören wir hinein in unser ByteFM Album der Woche: "Love Everything" von Mariam The Believer.
Wir spielen Musik von Dizzy Gillespie, einem der wichtigsten Vertreter des BeBop, zu seinem 100. Geburtstag.
Messer
und
Big Thief
dürfen in diesen zwei Stunden auch nicht fehlen. Die beiden Bands sind unter anderem auf Tour, präsentiert von ByteFM.
Weitere Ausgaben von ByteFM Magazin
Playlist
1.
Tom Waits / Such A Scream
Bone Machine / Island

…

2.
Big Thief / Capacity
Capacity / Saddle Creek

…

3.
Andy Shauf / Quite Like You
The Party / Anti-

…

4.
Wanda Jackson / Let's Have A Party
Wanda Jackson / Nashville Catalog

…

5.
Elvis Presley / (Let's Have A) Party
Loving You / RCA Records

…

6.
Wanda Jackson / Riot In Cell Block No 9

…

7.
The White Stripes / Rag & Bone
Icky Thump / Third Man Records

…

8.
Shabazz Palaces / Self-Made Follownaire
Quazarz vs. The Jealous Machines / Sub Pop

…

9.
Dizzy Gillespie / Manteca
Night In Tunisia: The Very Best Of Dizzy Gillespie / BMG

…

10.
Dizzy Gillespie / Swing Low Sweet Cadillac
The Verve & Philips Small Group Sessions / UMG

…

11.
King Krule / Biscuit Town
The Ooz / XL Recordings

…

12.
Mariam The Believer / Treasures
Love Everything / Cargo

…

13.
Zugezogen Maskulin / Yeezy Christ Superstar
Alle Gegen Alle / Four Music Productions

…

14.
DAF / Alle Gegen Alle
Das Ist Daf / Grönland

…

15.
Neil Young / Southern Man
Decade / Warner Bros

…

16.
Lynyrd Skynyrd / Can't Take That Away
The Last Rebel / Atlantic

…

17.
Faces / Cindy Incidentally
Ooh La La / Warner Bros

…

18.
Rod Stewart / Da Ya Think I'm Sexy
Blondes Have More Fun / WEA Records

…

19.
Ilgen-Nur / 17
Icona Pop / Sunny Tapes

…

20.
Messer / Die Kapieren Nicht
Die Unsichtbaren / This Charming Man

…

21.
Vagabon / Fear & Force
Infinite Worlds / Father/Daughter

…

22.
Bibio / Phantom Brickworks III (Radio Edit)
Phantom Brickworks III (Radio Edit)

…

23.
Akura Naru / The World Is Listening
The Journey Aflame / Jakarta Records

…

24.
Ibeyi / Deathless (Feat. Kamasi Washingto
Ash / XL Recordings

…

25.
Nicola Cruz / Sanacion
Prender El Alma / ZZK

…

26.
Darkside / Paper Trails
Psychic / Matador

…

27.
The Teardrop Explodes / Brave Boys Keep Their Promises
Kilimanjaro / Mecury Records

…

28.
Julian Cope / World Shut Your Mouth
Saint Julian / Universal Island Records

…

29.
Chad VanGaalen / Mind Hijacker's Curse
Light Information / Sub Pop Records

…