ByteFM Magazin am Nachmittag mit Michael Gehrig

(24.10.2017)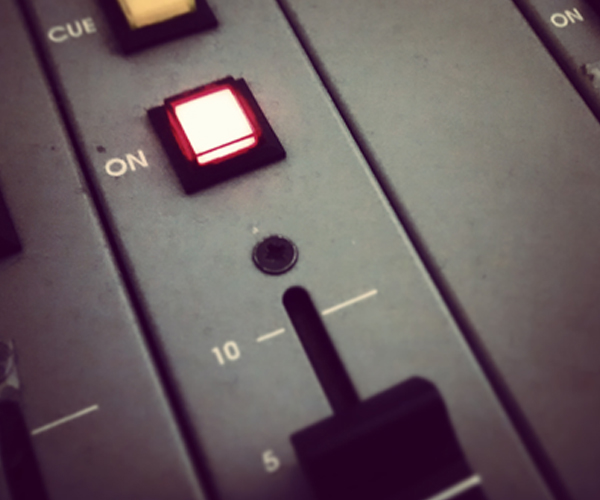 Am Sonntag ging es beim Gig in der Hamburger Elbphilharmonie noch eher gediegen zu, jetzt feiern The National im neuen Video zu "I'll Still Destroy You" eine dekadente Party, Stripper inklusive.
Außerdem: Neues von
Ezra Furman
und Musik von !!!,
Algiers
,
The Go-Betweens
und aus unserem aktuellen Album der Woche "Screen Memories" von
John Maus
.
Weitere Ausgaben von ByteFM Magazin
Playlist
1.
Alvvays / Plimsoll Punks
Antisocialites / Polyvinyl

…

2.
sir Was / In The Midst
Digging A Tunnel / City Slang

…

3.
Ilgen-Nur / No Emotions
No Emotions / Sunny Tapes

…

4.
Trümmer / Der Saboteur
Trümmer / PIAS

…

5.
Die Regierung / Woher Kommst Du
Raus / Staatsakt

…

6.
Algiers / Walk Like A Panther
The Underside Of Power / Matador

…

7.
Common / Black America Again (Feat. Stevie Wonder)
Black America Again / Def Jam

…

8.
Shintaro Sakamoto / Purging The Demons
Love If Possible / Zelone

…

9.
John Maus / Hey Moon
We Must Become The Pitiless Censors Of Ourselves / Upset! The Rhythm

…

10.
John Maus / Sensitive Recollections
Screen Memories / Ribbon Music

…

11.
!!! / NRGQ
Shake The Shudder / Warp

…

12.
!!! / All My Heroes Are Weirdos
Myth Takes / Warp

…

13.
The Go-Betweens / Spring Rain
Liberty Belle And The Black Diamond Express / Beggars Banquet

…

14.
Nada Surf / Love Goes On (The Go-Betweens)
If I Had A Hi-Fi / Nada Surf

…

15.
Shonen Knife / The kkk Took My Baby Away
Osaka Ramones / Tomato Head

…

16.
The National / I'll Still Destroy You
Sleep Well Beast / 4AD

…

17.
A Tribe Called Quest / Get A Hold
Beats, Rhymes & Life / Zomba Recording

…

18.
Chelou / Damned Eye See
Damned Eye See (Single) / Concrete Dog Records

…

19.
Leif Vollebekk / Elegy (Single Version)
Elegy (Single) / Rough Trade

…

20.
Bad Hammer / Forever
Forever (Single) / Not On Label

…

21.
Allan Rayman / Gun
Gun (Single) / Communion

…

22.
Zugezogen Maskulin / Nachtbus
Alle Gegen Alle / Four Music

…

23.
Ezra Furman / Love You So Bad
Love You So Bad (Single) / Bella Union

…

24.
Lilly Among Clouds / Everyone Else
Aerial Perspective / PIAS

…

25.
Hallo Wohlstand / Mein Trauriges Menschsein
Mein Trauriges Menschsein (Single) / Not On Label

…