ByteFM Magazin am Morgen mit Helene Conrad

(12.02.2018)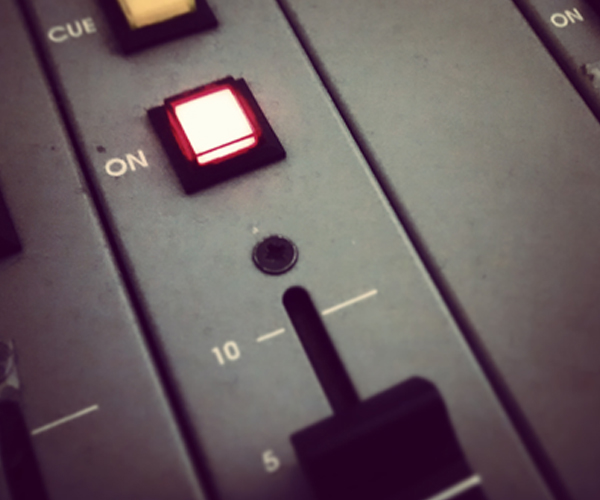 Am 12. Februar hätte der musikalische Partner von
Robert Forster
seinen 60. Geburtstag gefeiert: Grant McLennan war über viele Jahre hinweg Musiker der Band The GoBetweens, die er mit Forster gegründet hat. Im ByteFM Magazin gibt's Musik aus den 80er Jahren, als The GoBetweens zwar von der Kritik gelobt wurden, aber nicht wirklich erfolgreich waren.
Am Samstag wurde bekannt, dass der isländische Komponist Jóhann Jóhannsson im Alter von 48 Jahre gestorben ist. Wir hören Musik des Golden Globe Gewinners.
Er hatte bereits Kooperationen mit Kaytranada und
Joey Bada$$
:
Rejjie Snow
liefert jetzt sein Debütalbum. "Dear Annie" ist diese Woche das ByteFM Album der Woche und ihr bekommt einen Song daraus zu hören.
Weitere Ausgaben von ByteFM Magazin
Playlist
1.
Ibeyi / Deathless (Feat. Kamasi Washingto
Ash / XL Recordings

…

2.
Das Lunsentrio / Pressefest
Aufstehn! / Problembär

…

3.
Fuck Art, Let's Dance! / Übersleep
Forward! Future! / Audiolith

…

4.
Jacques Brel / Une Île
Les Bourgeois / Barclay

…

5.
Yeah Yeah Yeahs / Shame And Fortune
It's Blitz / Interscope Records

…

6.
The Strokes / Last Night
Is This It / Rough Trade

…

7.
Chinah / Even Love
Hints & Once The Lights Are On / No3

…

8.
The Blues Brothers / Everybody Needs Somebody To Love
The Blues Brothers (Original Soundtrack Recording) / Atlantic

…

9.
Paul Simon / Dazzling Blue
So Beautiful Or So What / Hear Music

…

10.
Gus Dapperton / I'm Just Snacking
I'm Just Snacking (Single) / Gus Dapperton

…

11.
Francis / Swing
Swing (Single) / Popup

…

12.
Jóhann Jóhannsson / Industrial and Provident, We Unite to Assist Each Other
The Miners' Hymns / FatCat

…

13.
The Shacks / This Strange Effect
The Shacks (EP) / Big Crown

…

14.
Pale Waves / My Obsession
Television Romance / Dirty Hit

…

15.
Lovebug Starski / Starski (Live At The Disco Fever)
You've Gotta Believe / Fever Records

…

16.
Wand / Plum
Plum / Drag City

…

17.
Rejjie Snow / Rainbows
Dear Annie / BMG/Warner

…

18.
Kaytranada / Glowed Up (Feat. Anderson .Paak) (Clean)
Glowed Up (Feat. Anderson .Paak) (Clean & Dirty Edit) / XL

…

19.
Nightmares On Wax / Gotta Smile
Shape The Future / Warp

…

20.
Mac DeMarco / Baby You're Out
This Old Dog / Captured Tracks

…

21.
The Green Apple Sea / Golden Morning
Northern Sky, Southern Sky / K&F Records

…

22.
The Go-Betweens / Bye Bye Pride / Beggars Banquet

…

23.
Grant McLennan / Easy Come, Easy Go
Watershed / White Label Records

…

24.
Gun Outfit / Three Words
Out Of Range / Paradise of Bachelors

…

25.
Haiyti / Monacco
Montenegro Zero / Universal

…