ByteFM Magazin am Morgen mit Michael Gehrig

(29.06.2018)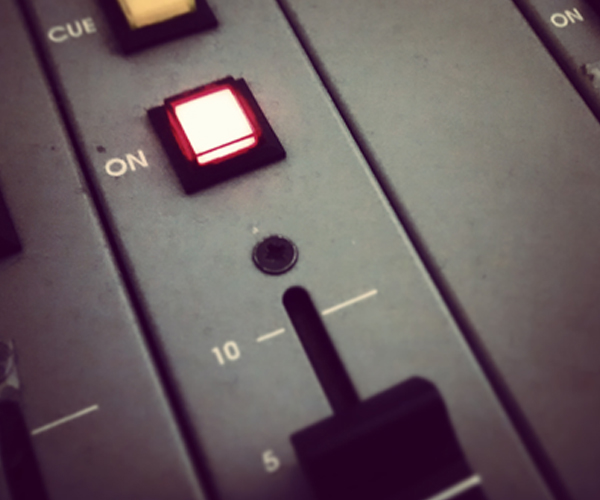 Eine Band aus schwarzen und weißen Musikern - selbst im multikulturellen London der 60er Jahre war das eine Seltenheit. Eine der wenigen Ausnahmen:
The Equals
, die sich genau aus diesem Grund für ihren Namen entschieden. Die Gründer der Band, die Zwillinge Dervin und Lincoln Gordon, feiern heute ihren 70. Geburtstag.
Außerdem:
Chance The Rapper
arbeitet parallel an zwei Kollaborations-Alben und Morrissey-Fans begehren gegen die politischen Ansichten ihres Idols auf.
Weitere Ausgaben von ByteFM Magazin
Playlist
1.
Son Lux / Slowly
Brighter Wounds / Ryan Lott Music

…

2.
Antoine Léonpaul / Ouais
OUF, l'anthologie souterraine, 2015-2017 / La Souterraine

…

3.
Deep Purple / Hush
Shades Of Deep Purple / HEC Enterprises

…

4.
Deep Purple / Fireball
Fireball / HEC Enterprises

…

5.
Parquet Courts / Total Football
Wide Awake! / Rough Trade

…

6.
The Hives / Supply & Demand
Veni Vidi Vicious / Burning Heart

…

7.
Odd Couple / Fangdannan
Yada Yada / Cargo

…

8.
Häxxan / Baby Katy
Häxxan / Häxxan

…

9.
The Specials / Racist Friend
The Best Of The Specials / Chrysalis

…

10.
Childish Gambino / Boogieman
Awaken, My Love! / Glassnote

…

11.
Cardi B / Best Life (Feat. Chance The Rapper)
Invasion of Privacy / Atlantic

…

12.
The Supremes / You Keep Me Hangin' On
The Supremes Sing Holland, Dozier, Holland / Motown

…

13.
Four Tops & The Supremes / River Deep, Mountain High
50th Anniversary The Singles Collection 1964-1972 / Motown

…

14.
Crack Cloud / Drab Measure
Crack Cloud / Meat Machine

…

15.
Omni / Southbound Station
Multi-task / Trouble In Mind Records

…

16.
Pink Floyd / Corporal Clegg
A Saucerful Of Secrets / Pink Floyd Music

…

17.
Pink Floyd / Jugband Blues
A Saucerful Of Secrets / Pink Floyd Music

…

18.
DJ Koze / This Is My Rock (Feat. Sophia Kennedy)
Knock Knock / Pampa Records

…

19.
Les Filles de Illighadad / Eghass Malan
Eghass Malan / Sahel Sounds

…

20.
Jazzanova / Another New Day
In Between / Sonar Kollektiv

…

21.
Jazzanova / Rain Makes The River (Feat. Rachel Sermanni)
The Pool / Sonar Kollektiv

…

22.
The Clash / Police On My Back
Sandinista! / Sony

…

23.
The Equals / Black Skinned Blue Eyed Boys
The Equals - All The Hits Plus More / P.E.R Records

…

24.
Aron Ottignon / Hot Tub (Jazzanova Remix)
Hot Tub (EP) / Blue Note

…