ByteFM Magazin
Anna Gordy Gaye zum fünften Todestag, Schlagzeuger Dewey Martin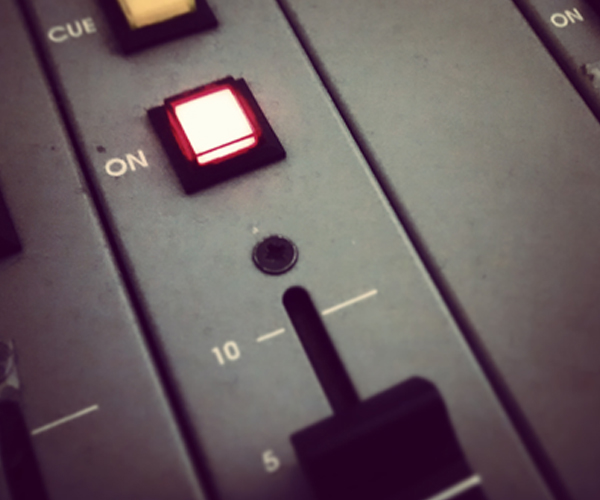 Sie war die ältere Schwester des Motown-Gründers Berry Gordy und die erste Ehefrau von
Marvin Gaye
. Anna Gordy Gaye hat ihren Ehemann zu einigen Songs inspiriert, aber auch selber als Komponistin und Songwriterin gewirkt. Lieder wie "Baby I'm For Real" von The Originals stammen aus ihrer Feder. Anna Gordy Gaye starb am 31. Januar 2014 und wir blicken zurück auf ihr Schaffen.
Vor genau zehn Jahren ist der kanadische Schlagzeuger Dewey Martin verstorben. Er ist vor allem bekannt durch seine Arbeit mit Buffalo Springfield. Die Band existierte für nur zwei Jahre und wurde 1997 in die Rock and Roll Hall of Fame aufgenommen.
Außerdem hören wir einen Song aus unserem Album der Woche "Stuffed & Ready" von
Cherry Glazerr
und wie immer gibt es einige Konzerttipps. Mit dabei sind
Jungstötter
,
Sophie
Hunger und
Bodega
.
Weitere Ausgaben von ByteFM Magazin
Playlist
1.
Mr Twin Sister / Echo Arms
Echo Arms (Single) / Twin Group

…

2.
BC Camplight / I'm Desperate
Deportation Blues / Bella Union

…

3.
Donny Benét / You're Too Good
The Don / Dot Dash Recordings

…

4.
Ian Sweet / Question It
Crush Crusher / SUB POP

…

5.
Swutscher / Karussell
Wilde Deutsche Prärie / Staatsakt

…

6.
The Originals / Baby I'm For Real
Baby I'm For Real / Moment Of Truth (Single) / Tamla Motwon

…

7.
Marvin Gaye / Stubborn Kind Of Fellow
Stubborn Kind Of Fellow / It Hurt Me To (Single) / Tamla

…

8.
Marvin Gaye / God Is Love
What's Going On / Tamla

…

9.
Sophie Hunger / She Makes President
Molecules / Caroline International

…

10.
Die Türen / Welthundetag
Exoterik / Staatsakt

…

11.
Cherry Glazerr / Isolation
Stuffed & Ready / Secretly Canadian

…

12.
The National / Cherry Tree
Cherry Tree / Brassland

…

13.
Galaxy 500 / Tell Me
On Fire / Domino

…

14.
Palais Schaumburg / Wir Bauen Eine Neue Stadt
Palais Schaumburg

…

15.
Billie Eilish / Bury A Friend
Bury A Friend (Single) / Interscope Records

…

16.
Ross From Friends / John Cage
Aphelion EP / Brainfeeder

…

17.
Jungstötter / I Wonder Why
I Wonder Why (Single) / PIAS Recordings Germany

…

18.
Sizarr / Timesick
Nurture / Four Music

…

19.
Stephen Steinbrink / Bad Love
Utopia Teased / Melodic

…

20.
Jens Friebe / Fuck Penetration
Fuck Penetration / Staatsakt

…

21.
Buffalo Springfield / For What It's Worth
For What It's Worth (Single) / Atlantic

…

22.
Buffalo Springfield / Pretty Girl Why
Pretty Girl Why (Single) / Atco Records

…

23.
Empress Of / When I'm With Him Feat. Perfume Genius
When I'm With Him (Single) / Terrible Records

…

24.
Tanukichan / The Best
Sundays / Company Records

…

25.
Bodega / Jack In Titanic
Endless Scroll / What's Your Rupture?

…

26.
Parquet Courts / Tenderness
Wide Awake! / Rough Trade

…

27.
Cut Worms / Don't Want To Say Goodbye
Don't Want To Say Goodbye (Single) / Jagjaguwar

…

28.
Theophilus London / Whiplash Feat. Tame Impala
Whiplash (Single) / My Beybey Records

…

29.
Francois Hardy / Le Temps De L'Amour
Le Temps De L'Amour (Single) / Disques Vogues

…

30.
Unhappybirthday / Niederung
Niederung (Single) / Tapete Records

…

31.
Die Kerzen / True Love
Erotik International EP / Staatsakt

…