ByteFM Magazin
Cecil Taylor zum 90., Scott Walker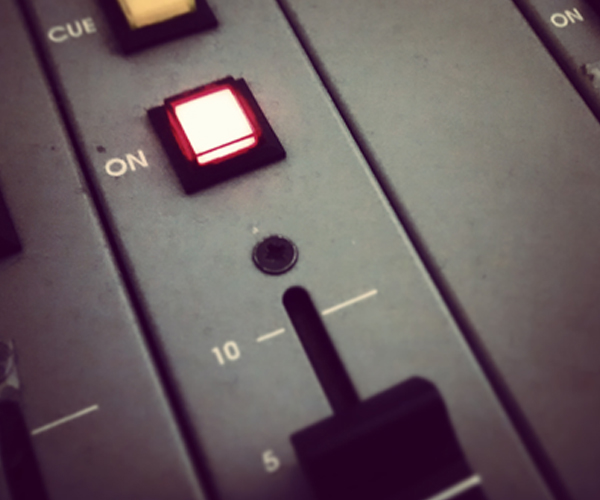 Man sagt, er habe einen Senor für unsichtbare Kräfte gehabt. Vielleicht hat er sich auf diesem Grund sein lebenlang als Pianist auf die Suche nach dem versteckten Sound gemacht. Der amerikanische Freejazzer Cecil Taylor wäre heute 90 Jahre alt geworden. Seine advantgardistischen Kompositionen reicherte er bei seinen Auftritten mit eigenen Gedichten an. Mehr zu diesem Musiker im heutigen ByteFM Magazin am Nachmittag.
It's all about the songs!
Nick Lowe
hat die turbulenten Zeiten seiner 20er gerne abgelegt - er genießt es in vollen Zügen ohne Druck und ohne Stress Songs zu schreiben. Sein früherer Spitzname "Nick the Knife", den er bekommen hat, weil er schnell und hastig Songs produziert und geschnitten hat, ist nicht mehr passend. Gestern wurde der britische Musiker 70 Jahre alt.
Außerdem hört ihr Musik von
Lambchop
,
Aretha Franklin
und
Kate Tempest
.
Weitere Ausgaben von ByteFM Magazin
Playlist
1.
Robyn / Ever Again
Honey / Embassy One

…

2.
Sufjan Stevens / Chicago
Illinoise / Rough Trade

…

3.
Ryley Walker / Spoil With The Rest
Deafman Glance / Dead Oceans

…

4.
Elvis Costello / The Beat
This Year's Model / Radar Records

…

5.
Brinsley Schwarz / (What's So Funny 'Bout) Peace, Love And Understanding
Surrender To The Rhythm / Tendolar

…

6.
Nick Lowe / Cruel To Be Kind
Labour Of Lust / Proper Records

…

7.
Jessica Pratt / Here My Love
Quiet Signs / City Slang

…

8.
Charlotte Brandi / Two Rows
Two Rows / [Pias] Recordings Germany

…

9.
Lambchop / Everything For You
This (Is What I Wanted To Tell You) / City Slang

…

10.
Chris Cohen / Green Eyes
Chris Cohen / Captured Tracks

…

11.
Shy Boys / Tragic Loss
Bell House / Polyvinyl Record Company

…

12.
International Music / Daddy Is Rich
Die Besten Jahre / Staatsakt

…

13.
Aretha Franklin / Baby I Love You
Aretha Arrives / Atlantic

…

14.
Walker Brothers / The Sun Ain't Gonna Shine Anymore
After The Lights Go Out - The Best Of 1965 - 1967 / Amazon.com Song ID: 208260454

…

15.
Radiohead / 15 Step
In Rainbows / XL/Beggars Group

…

16.
Omar Souleyman / Mawal
To Syria With Love / Mad Decent, Because Music

…

17.
Albert Af Ekenstam / Hundred Miles
Hundred Miles / 0

…

18.
Erlend Oye / La Prima Estate
La Prima Estate / Bubbles

…

19.
Steve Gunn / Ancient Jules
Eyes On The Lines / Matador

…

20.
Kate Tempest / Europe Is Lost
Let Them Eat Chaos / Fiction

…

21.
Cecil Taylor / Port Of Call - Take 3
Air / Cadid

…

22.
Jonathan Wilson / Cecil Taylor
Fanfare / Bella Union

…

23.
Lazy Day / Mumma
Mumma (Single) / Weird Cool Records

…

24.
Sharon Van Etten / Seventeen
Remind Me Tomorrow / Jagjaguwar

…

25.
August Greene / Aya
August Greene / BMF

…