ByteFM Magazin
Ian McCulloch 60. Geburtstag und Jack White bekommt die Ehrendoktorwürde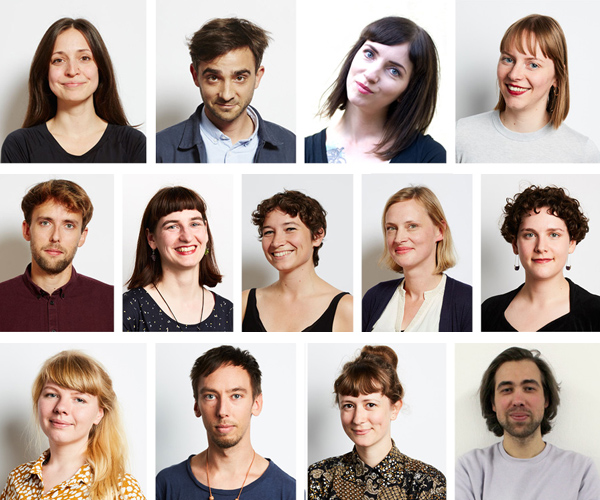 Ausgabe vom 06.05.2019: Ian McCulloch 60. Geburtstag und Jack White bekommt die Ehrendoktorwürde
Hören
Der beste Sänger in der besten Band der Welt zu sein, das war sein Traum, seit er 13 Jahre alt war. Und dieser hat sich für Ian McCulloch durchaus erfüllt, denn seine Band Echo & The Bunnymen war für ihn ohne Zweifel in den oberen Top Ten der besten Band aller Zeiten.
Gestern wurde Ian McCulloch, der auf Grund seiner "selbstbewussten" Aussagen in den 80ern auch den Beinamen "Mac The Mouth" bekam, 60 Jahre alt.

Verglichen mit Ian McCulloch lässt es Jack White eher bescheiden angehen. Am Wochenende aber wurde ihm eine ganz besondere Ehre zuteil: Die Wayne State University in seiner Heimatstadt Detroit zeichnete ihn mit der Ehrendoktorwürde aus. Zum einen für seine Musik bzw. seinen "Beitrag für die Künste", aber auch für seine wohltätigen Aktionen für die Stadt Detroit.
Weitere Ausgaben von ByteFM Magazin
Playlist
1.
Ezra Collective / What Am I To Do? (feat. Loyle Carner)
You Can't Steal My Joy / Enter The Jungle
2.
Nilüfer Yanya / Baby Blu
Miss Universe / ATO Records
3.
Bill Callahan / Ride My Arrow
Dream River / Drag City
4.
Steve Lacy / N Side
Single / Three Quarter
5.
Vampire Weekend / Sunflower (feat. Steve Lacy)
Father Of The Bride / Columbia
6.
Diamond Thug / Sapphire
Apastron / KuduKudu
7.
Barrie / Darjeeling
Happy To Be Here / Winspear
8.
The Physics House Band / Death Sequence I
Death Sequenze EP / Unearthly Vision
9.
Benny Sings / Passionfruit
Passionfruit (Single) / Stones Throw
10.
Arcade Fire / Wake Up!
Funeral / Merge
11.
Big Thief / UFOF
UFOF (Single) / 4AD
12.
Jamila Woods / Giovanni
Legacy! Legacy! / Jagjaguwar/Cargo
13.
Saba / Church (Liquor Store)
Bucket List Project / Saba Pivot LLC
2. Stunde
1.
Tomberlin / Any Other Way
At Weddings / Saddle Creek
2.
Kevin Morby / OMG Rock n Roll
Oh My God / Dead Oceans
3.
Parquet Courts / Total Football
Wide Awake! / Rough Trade
4.
Echo & The Bunnymen / The Killing Moon
Ocean Rain / Warner
5.
Ian McCulloch / Proud To Fall
Candleland / Warner
6.
Bernard Eder / The Rise And Fall Of Cool Britannia
Aliens, Pixelated / Monkey.
7.
Buzzcocks / Why Can't I Touch It?
Singles Going Steady / Domino
8.
Jack White / I'm Shakin'
Blunderbuss / XL Recordings / Beggars Group / Indigo
9.
Rozi Plain / Inner Circle
What A Boost / Memphis Industries
10.
Rheingold / Dreiklangs-Dimensionen
Dreiklangs-Dimensionen / Welt-Rekord
11.
Baba Zula / Kizil gözlüm
Single / Glitterbeat
12.
Kikagaku Moyo / Dripping Sun
Masana Temples / Guruguru Brain