ByteFM Magazin
Chic, Ginger Baker & Everlast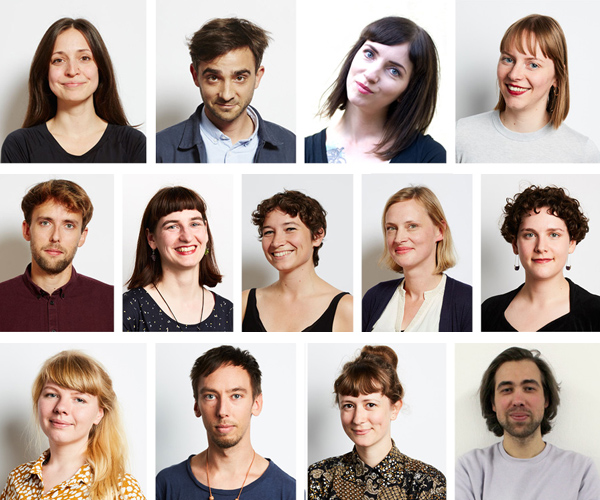 Ausgabe vom 19.08.2019: Chic, Ginger Baker & Everlast
Hören
Kennt Ihr Sylvia Robinson, die "Mother of Hip-Hop"? Vor 40 Jahren eroberte die R&B-Band Chic mit "Good Times" die Charts – und dank Sylvia Robinson, der Gründerin von Sugar Hill Records, führte u. a. ein Sample daraus zum allerersten Hip-Hop-Welthit: "Rapper's Delight".

Außerdem ist gestern Rapper, Singer-Songwriter und Crossover-Musiker Erik Schrody aka Everlast 50 geworden. Ein kleines Zwischenresümee von seiner ersten Band House of Pain, die mit "Jump Around" Vieles in Bewegung setzten, bis zu einem Grammy-prämierten Duett mit Santana.

Und: Ginger Baker, der Mitbegründer von Cream, wird heute 80. Der Drummer, der auch in Bands wie Blind Faith, Ginger Baker's Air Force und sogar in John Lydons aka Johnny Rottens Band Public Image Ltd. spielte, machte das Drumming mit Doublekick bzw. Doppelfußmaschine zum neuen Standard.
Weitere Ausgaben von ByteFM Magazin
Playlist
1.
Nina Simone / I Wish I Knew How It Would Feel To Be Free
Silk & Soul / BMG Music
2.
Ginger Baker's Air Force / Let Me Ride
Do What You Like (Live) / ITM
3.
Cream / Badge
Goodbye / Universal International Music
4.
Public Image Ltd. / Bags
Album / Virgin Records
5.
Blind Faith / Can't Find My Way Home
Blind Faith / Universal International Music
6.
Chase & Status / Blind Faith
No More Idols / Mercury Records
7.
Jay Som / Tenderness
Anak Ko / Lucky Number
8.
The Pastels / Check My Heart
Slow Summits / Domino Recording
9.
Britta / Büro Büro
Das Schöne Leben / Flittchen Records
10.
Blumfeld / Graue Wolken
Testament der Angst / Blumfeld Tonträger
11.
Planningtorock / Somethings More Painful Than Others
Powerhouse / Human Level under exclusive licence to DFA/[PIAS]
12.
Cocorosie / Tears For Animals
Tales Of A GrassWidow / City Slang
13.
House Of Pain / Jump Around
House Of Pain (Fine Malt Lyrics) / Tommy Boy Music
14.
Santana (feat. Everlast) / Put Your Lights On
Supernatural / RCA/JIVE
15.
St. Vincent / Fast Slow Disco
Single / Lomo Vista Recordings
16.
Jessica Pratt / This Time Around
Quiet Signs / City Slang
17.
Wargirl / Poison
Wargirl / Clouds Hill
18.
Pauls Jets / 22703
Alle Songs bisher / Lotterlabel
19.
Moritz Krämer / Um raus zu sein
Ich hab' einen Vertrag unterschrieben 1 / Tapete Records
20.
Chic / Le Freak
Les Plus Grands Success De Chic - Chic's Greatest Hits / Atlantic Records
21.
Chic / Good Times
Les Plus Grands Success De Chic - Chic's Greatest Hits / Atlantic Records
22.
Sugarhill Gang / Rapper's Delight
Sugarhill Gang / Sugar Hill Records
23.
Mickey & Sylvia / Love Is Strange
Single / Groove Records
24.
Grandmaster Flash & The Furious Five / The Message
The Message: EP / Sugar Hill Records
25.
Say Sue Me / Old Town
Where We Were Together / Damnably
26.
The KutiMangoes / Fire - Remix
Afro-Fire / Tramp Records
27.
Deltawelle / Kaleidoskop
Kosmos Kann / Alexander Rübsam
28.
Pantha Du Prince / Four Tet Version Of "Stick To My Side"
IX Versions Of Black Noise / Rough Trade Records
29.
Tirzah / Make It Up
Single / Greco-Roman
30.
DJ Koze / Pick Up
Knock Knock / Pampa Records