ByteFM Magazin Cynthia Lennon und Sampa The Great

(10.09.2019)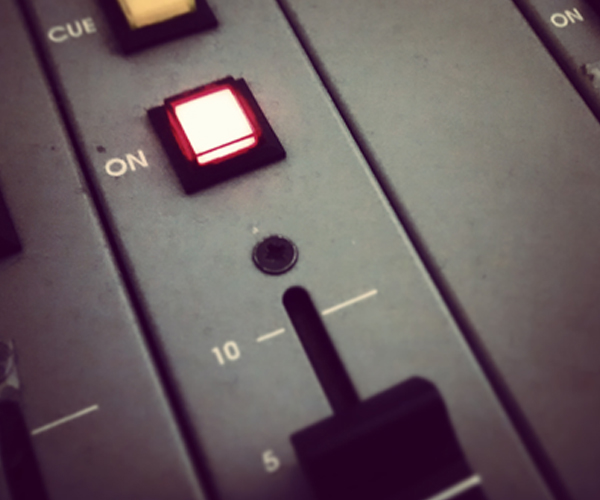 Ausgabe vom 10.09.2019: Cynthia Lennon und Sampa The Great
Hören
Mit 18 Jahren ging Cynthia Powell an das Liverpool College of Art, wo sie John Lennon kennenlernte. Sie wurde schwanger und die beiden heirateten. Doch diese Ehe fand 1968 ein Ende, als John Lennon mit Yoko Ono zusammenkam. Um Cynthia Lennon geht es heute im ByteFM Magazin.
Außerdem sprechen wir über unser Album der Woche. Das kommt von
Sampa The Great
und heißt "The Return". Sampa Tembo wurde in Sambia geboren und lebt heute in Australien. Auf ihrer neuen Platte geht es unter anderem um ihre Kindheit und die Suche nach sich selbst.
Wie immer haben wir auch einige Konzerttips für euch. Mit dabei ist die Band
Múm
, deren Album "Yesterday was Dramatic, Today is OK" 20-jähriges Jubiläum feiert und Hgich.T, ein Performance-Kollektiv aus Hamburg.
Weitere Ausgaben von ByteFM Magazin
Playlist
1.
Aldous Harding / The Barrel
The Barrel (Single) / 4AD
2.
Sampa The Great / Protect Your Queen
Birds And The BEE9 / Big Dada
3.
FKA Twigs / Holy Terrain feat. Future
Holy Terrain (Single) / Young turks
4.
Pip Blom / Daddy Issues
Boat / Heavenly
5.
Dope Lemon / Salt & Pepper
Smooth Big Cat / BMG
6.
The Beatles / Love Me Do
Please Please Me / Parlophone
7.
The Beatles / Norwegian Wood (This Bird Has Flown)
Rubber Soul / Parlophone
8.
Lea Porcelain / Bones
Hymns To The Night / Lea Porcelain Recordings
9.
The Thumps / Possible Humans
Everybody Splits / Hobbies Galore
10.
Wanda / Bologna
Amore / Problembär
11.
Wanda / Zu Wem Oder was
Ciao! / Vertigo Berlin
12.
Bilderbuch / Checkpoint (Nie Game Over)
Mea Culpa / Maschin Records
13.
Múm / I'm 9 Today
Yesterday Was Dramatic - Today Is OK / Morr Music
14.
Tiny Ruins / How Much
How Much (Single) / Marathon Artists
15.
Patience / The Girls Are Chewing Gum
Dizzy Spells / Night School
16.
Kindness / Softness As A Weapon
Something Like A War / Female Energy
17.
Sampa The Great / Freedom
The Return / Ninja Tune
18.
Austra / Identity
Feel It Break / Domino
19.
The Cure / Why Can't I Be You?
Galore (The Singles 1987-1997) / Fiction Records
20.
Planningtorock / Somethings More Painful Than Others
Powerhouse / DFA
21.
Peaches / Close Up (Feat. Kim Gordon)
Rub / I U She Music
22.
HGich.T / S-bahn
Jeder Ist Eine Schmetterlingin / Tapete
23.
Charli XCX / 2099 feat. Troye Sivan
Charli / Asylum Records
24.
The Comet Is Coming / Lifeforce Part II
The Afterlife / Impulse!
25.
Sebadoh / Celebrate The Void
Act Surprised / Fire Records
26.
L'Eclair / Still Steeve
Sauropoda / Beyond Beyons Is Beyond
27.
Fontaines D.C. / Boys In The Better Land
Dogrel / Partisan Records