ByteFM Magazin
David Gedge (The Wedding Present) zu Gast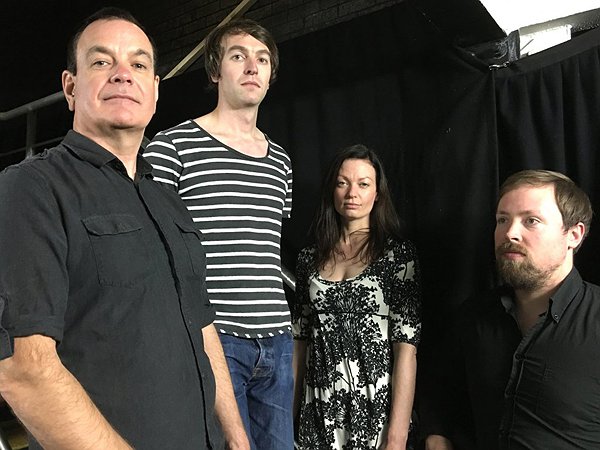 Ausgabe vom 12.09.2019: David Gedge (The Wedding Present) zu Gast
Hören
Die britische Band
The Wedding Present
hat seit ihrer Gründung 1985 in Leeds mehr Besetzungswechsel durchlebt, als man zählen könnte, allein ein Mitglied blieb dem Projekt seit jeher treu – Sänger und Songwriter David Gedge. Seine Stimme war in den 80er-Jahren eine der prägnantesten des britischen Indie-Rock.
Doch auch musikalisch wandelten The Wedding Present stets ihr Gesicht. So folgten auf das Debüt "George Best" von 1987 in den darauffolgenden Jahren mit "Seamonsters" (1991) und "Take Fountain" (2005) beispielsweise Alben, die bekannte Pfade verließen und sich auf stilistische Ausflüge in die Gefilde des Post-Rocks und Post-Punks begaben. In der jüngeren Vergangenheit widmete sich Gedge zudem der Film- und Instrumentalmusik und veröffentlichte mit "Going, Going..." 2016 ein multimediales Konzeptalbum, dessen 20 Songs jeweils von einem Kurzfilm der Fotografin Jessica McMillan begleitet werden.
Am 12. September wird David Gedge zusammen mit der aktuellen Besetzung von The Wedding Present im Hamburger Monkeys Music Club zu sehen sein, zuvor besucht uns der Sänger im ByteFM Magazin mit Christa Herdering.
The Wedding Present live:
12.09.19 Hamburg – Monkeys Music Club
13.09.19 Berlin – Lido
16.09.19 Dortmund – Piano
28.11.19 Köln – Gebäude 9
Weitere Ausgaben von ByteFM Magazin
Playlist
1.
Angelo De Augustine / Time (feat. Sufjan Stevens)
Tomb / Asthmatic Kitty
2.
The Wedding Present / Panama
Single / Scopitones
3.
Daniel Johnston / Beatles
Beam Me Up! / Hazelwood Records
4.
Yo La Tengo / Speeding Motorcycle
The Late Great Daniel Johnston: Discovered Covered / Gammon Records
5.
Stephen Malkmus / Bossviscerate
Groove Denied / Domino
6.
PJ Harvey / On Battleship Hill
Let England Shake / Island
7.
Ezra Collective / Reason In Disguise (feat. Jorja Smith)
Reason In Disguise (Single) / Enter The Jungle Records
8.
Efterklang / Uden Ansigt
Uden Ansigt / 4AD
9.
Múm / The Ballad Of The Broken Birdie Records (Ruxpin Remix II)
Yesterday Was Dramatic - Today Is Ok (20th Anniversary Edition) / Morr
10.
Patience / The Girls Are Chewing Gum
Dizzy Spells / Night School
11.
The Proper Ornaments / Crepuscular Child
Six Lenins / Tapete
12.
Daniel Johnston / Devil Town
Beam Me Up! / Hazelwood Records
13.
Death Cab For Cutie / Dream Scream
The Late Great Daniel Johnston: Discovered Covered / Gammon Records
Stunde 2:
1.
The Stroppies / Cellophane Car
Whoosh / 0
2.
Sampa The Great / Heaven (feat. Whosane)
The Return / Ninja Tune
3.
Elvis Presley / It's Now Or Never
Elvis Golden Records / Sony
4.
Barry White / Can't Get Enough Of Your Love
Barry White – The Collection / UMG
5.
Fun Lovin' Criminals / Love Unlimited
100% Colombian / Chrysalis
6.
Robag Wruhme / Nata Alma
Venq Tolep / Pampa Records
7.
The Wedding Present / Kennedy
Bizarro / Scopitones
8.
The Wedding Present / Brassneck
Bizarro / Scopitones
9.
The Wedding Present / Jump In, The Water Is Fine
Single / Scopitones
10.
Daniel Johnston / The Story Of An Artist
Don't Be Scared / Stress Records
11.
The Beatles / Come Together
Abbey Road / Apple Records