ByteFM Magazin
"A Brand New Me" von Dusty Springfield & das British Shorts Festival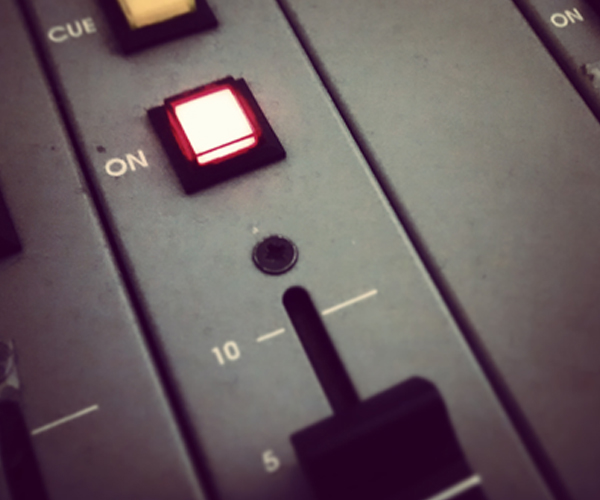 Ausgabe vom 15.01.2020: "A Brand New Me" von Dusty Springfield & das British Shorts Festival
Hören
"A Brand New Me" ist das sechste Studioalbum der britischen Sängerin
Dusty Springfield
. Heute vor 50 Jahren, am 15. Januar 1970, ist es auf Atlantic Records rausgekommen - auf jenem Label, das auch
Aretha Franklin
unter Vertrag hatte. Übrigens: Carole King und Norma Tanega haben als Solokünstlerinnen und als Songwriterinnen, u. a. für Dusty Springfield, schon weit vor A-ha's Version von Carole Kings Song "Crying In The Rain" für Aha-Erlebnisse in der Popgeschichte gesorgt.
Das Festival "British Shorts" findet vom 16. bis 22. Januar in Berlin an unterschiedlichen Orten statt. Bei aller Liebe zum Film beweist das Festival ein gutes Gespür für die Wichtigkeit von Musik in der Filmbranche und hat zahlreiche Live-Konzerte und Musikvideo-Screenings im Programm. Einen ganzen Abend widmet es dem experimentellen Filmemacher Weirdcore, der schon für
Aphex Twin
oder Gwen Stefani gearbeitet hat. Im Rahmen des Showcases "The Visual World Of Weirdcore" werden 31 seiner Arbeiten im Silent Green, einem ehemaligen Krematorium, gezeigt.
Weitere Ausgaben von ByteFM Magazin
Playlist
1.
Fat Freddy's Drop / Kamo Kamo
Kamo Kamo (Single) / The Drop
2.
Cate le Bon / Daylight Matters
Reward / Kemado
3.
Black Marble / Grey Eyeliner
Bigger Than Life / Sacred Bones
4.
Kinderzimmer Productions / I Don't Mind
Todesverachtung To Go / Grönland
5.
(Sandy) Alex G / Project 2
House of Sugar / Domino
6.
Mikal Cronin / Arsonist
Arsonist / Tsinosra / Merge
7.
Moonhearts / I Need Your Love
Under the Covers, Vol. 2: A Tribute to Paul Collins, Peter Case and Jack Lee / Volar
8.
Algiers / We Can't Be Found
We Can't Be Found / Matador
9.
Broen / Strings
Do You See The Falling Leaves? / Bella Union
10.
Alice Boman / Everybody Hurts
Everybody Hurts / Play It Again Sam
11.
Alexandra Savior / Howl
The Archer / 30th Century Records
12.
Anne Clark, Thomas Rückoldt / A Star Here and a Star There
Homage (The Silence Inside) / Anne Clark Production
13.
Beck / Uneventful Days (St. Vincent Remix)
Uneventful Days (St. Vincent Remix) / Fonograf
14.
IAMDDB / Scare You
Kare Package / Union IV
15.
Aphex Twin / 4 bit 9d api+e+6 [126.26]
Syro / Warp
16.
Nichtseattle / Türhüterhaut
Wendekid / Katharina Kollmann
17.
Mint Mind / Alcoholicity
Thoughtsicles / The Upper Room
18.
T-Shirts / Walk On Water
Mr. Swing / Universal Music
19.
Easy Life / Nice Guys
Nice Guys / Universal Music
20.
DJ Haram / No Idol
Grace EP / Hyperdub
21.
Nilüfer Yanya / Safety Net
Miss Universe / ATO
22.
Dusty Springfield / Brand New Me
Complete A And B Sides 1963 - 1970 / Mercury
23.
Carole King / Crying In the Rain
Breaking Up / Lumi Entertainment
24.
Aretha Franklin / (You Make Me Feel Like) A Natural Woman
Lady Soul (With Bonus Selections) / Atlantic
25.
Norma Tanega / Walkin' My Cat Named Dog
Walkin' My Cat Named Dog / Rhino Entertainment
26.
Dolphins / Printemps
Fountains / Black Verb Records