ByteFM Magazin
Dr. Dre, The Replacements & King Krule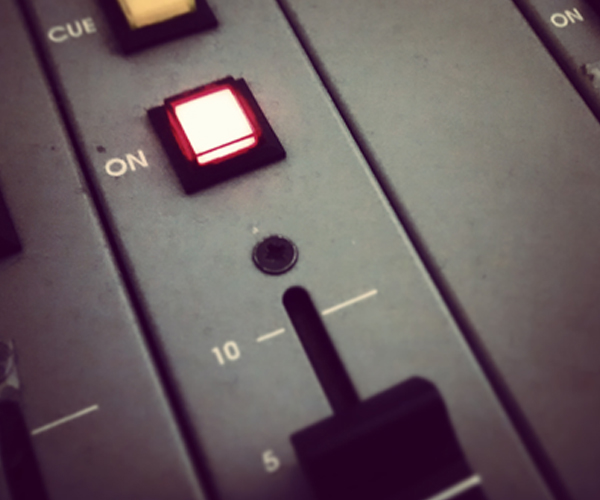 Im Magazin geht es heute zurück in die 1960er-Jahre mit
The Kinks
: denn heute vor 55 Jahren stiegen The Kinks mit der Single "Tired Of Waiting For You" von ihrem zweiten Album "Kinda Kinks" auf Platz 1 der UK-Singles-Charts ein.
Wir erinnern außerdem an Bob Stinson von The Replacements aus Minneapolis, der heute vor 25 Jahren gestorben ist.
Brandneue Musik hört Ihr heute von unserem Album der Woche von
King Krule
und unseren Track des Tages von einem Geburtstagskind des Tages:
Dr. Dre
. Der kalifornische Rapper und Produzent wird heute 55 Jahre alt.
Andre Romelle Young alias Dr. Dre aus Los Angeles ist seit ihren Anfangstagen Teil der
HipHop
-Kultur - ob als DJ in der World Class Wreckin Crew, Mitte der 80er, als Rapper und Produzent der HipHop-Crew NWA oder ab Anfang der 1990er-Jahre mit seinem eigenen Label Death Row und einem kommerziellen Durchbruch als Solokünslter durch das Album ''The Chronic'' aus 1992 - Dr. Dre ist aus dem HipHop der letzten drei Jahrzehnte nicht wegzudenken.
Die leicht ironisch formulierte Single "Forgot About Dre" von seinem zweiten Soloalbum ''2001'' ist unser Track des Tages.
Weitere Ausgaben von ByteFM Magazin
Playlist
1.
Ezra Collective / Reason In Disguise (feat. Jorja Smith)
Reason In Disguise (Single) / Enter The Jungle Records

…

2.
Forest Law / New Thought New Eyes
New Thought New Eyes (Single) / Brownswood

…

3.
Alice Boman / Don't Forget About Me
Dream On / Play It Again Sam

…

4.
Dr. John / Getaway
Locked Down / Nonesuch

…

5.
The Kinks / Tired Of Waiting For You
Kinda Kinks / Sanctuary

…

6.
Gena Rose Bruce / Coming Down
Can't Make You Love Me / Dot Dash Recordings

…

7.
Chris Cohen / Green Eyes
Chris Cohen / Captured Tracks

…

8.
King Krule / Cellular
Man Alive! / XL Recordings

…

9.
DJ Shadow / Rocket Fuel (feat. De La Soul)
Rocket Fuel (Single) / Mass Appeal

…

10.
Tycho / Japan
Weather / Ninja Tune

…

11.
Thundercat / Dragonball Durag
Dragonball Durag / Brainfeeder

…

12.
Khruangbin & Leon Bridges / Texas Sun
Texas Sun (Single) / Dead Oceans/Columbia

…

13.
Ghostpoet / Concrete Pony
Concrete Pony (Single) / Ghostpoet

…

14.
Dr. Dre / Forgot About Dre
2001 / Universal Music

…

15.
H.E.R. / Lost Souls (feat. DJ Scratch)
I Used To Know Her / RCA

…

16.
Scotch & Water / Moving On
Never Enough, Always Too Much / Devil Duck

…

17.
Hüsker Dü / These Important Years
Warehouse: Songs And Stories / Warner

…

18.
Tocotronic / Kapitulation
Kapitulation / Warner

…

19.
Isobel Campbell / Rainbow
There Is No Other / Cooking Vinyl

…

20.
Frieder Nagel / Blossom
Distract Robots / Infine

…

21.
Michael Kiwanuka / You Ain't The Problem
You Ain't The Problem (Single) / Polydor

…

22.
HMLTD / The West Is Dead
West Of Eden / Lucky Number

…

23.
Mura Masa / Today (feat. Tirzah)
R.Y.C. / Polydor

…

24.
Alfa Mist / Withered
Withered / Sekito

…

25.
The Hempolics / Play On
Play On (Single) / Zee Zee Records

…

26.
The Replacements / Left Of The Dial
Tim / Rhino

…

27.
Young Marble Giants / Brand - New - Life
Colossal Youth / Domino

…

28.
Polica / Driving
When We Stay Alive / Memphis Industries

…

29.
Shura / Religion (U Can Lay Your Hands On Me)
Forevher / Secretly Canadian

…

30.
Tame Impala / It Might Be Time
It Might Be Time (Single) / Modular

…