ByteFM Magazin
The Jordanaires, Nothing Compares 2 U, TeeZandos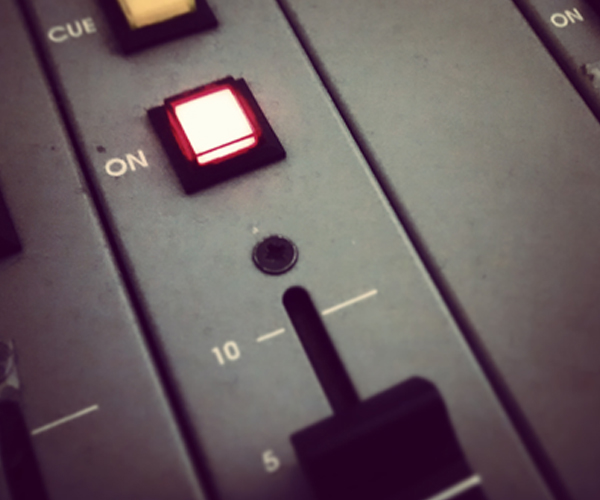 Heute vor 20 Jahren ist Neal Matthews Jr., Leadsänger von The Jordanaires gestorben. The Jordanaires – gegründet Ende der 1940er Jahre als Gospel-Band in Nashville – wurden zur Konstante in der Karriere von
Elvis Presley
. Von 1956 bis 1972 waren The Jordanaires Backingsänger und -band für Elvis - live und im Studio. Im Magazin hört ihr The Jordanaires und einen der ersten Hits von Elvis, an dem das Quartett maßgeblich beteiligt war.
Heute vor 30 Jahren stieg die irische Singer Songwriterin Sinead O Connor, mit "Nothing Compares 2 U" auf Platz 1 der US-Charts ein, wo sie ganze vier Wochen blieb. Der Song machte sie international bekannt und sollte ihr größter Hit bleiben. "Nothing Compares 2 U" war aber schon ein paar Jahre älter und stammt ursprünglich aus der Feder von
Prince
. Im Magazin hört ihr die ursprüngliche Version dieses Hits, welche erst 2018 offiziell veröffentlicht wurde.
Neue Musik hört Ihr heute von unserem Album der Woche "
What Kinda Music
" von
Tom Misch
&
Yussef Dayes
und unseren Track des Tages von UK-Rapperin TeeZandos.
Weitere Ausgaben von ByteFM Magazin
Playlist
1.
Gurr / She Says
She Says / Gurr Records

…

2.
A. Billi Free / Flourish (feat. Angel Bat Dawid)
I Luma / Tokyo Dawn Records

…

3.
Radiator Hospital / ABC Blues
New Depression / Radiator Hospital

…

4.
Freddy Fudd Pucker / Good Times
Open Doors / Freddy Fudd Pucker

…

5.
Son Little / Hey Rose
Invisible / Anti-

…

6.
Faye Webster / In A Good Way
In A Good Way / Secretly Canadian

…

7.
Automatic / Too Much Money
Signal / Stones Throw

…

8.
Jonathan Bree / Kiss My Lips (feat. Princess Chelsea)
Kiss My Lips (Single) / Jonathan Bree

…

9.
TeeZandos X Isong / Diamonds
Diamonds (Single) / GB Records

…

10.
Ferge X Fisherman / Role
Blinded By The Neon / Ferge X Fisherman

…

11.
Shabazz Palaces / Chocolate Souffle
The Don Of Diamond Dreams / Sub Pop

…

12.
Prince / Nothing Compares 2 U
Originals / Warner Bros

…

13.
Audrey / Time
Time (Single) / Arista / Sony

…

14.
Bleached / Hard to Kill
Don't You Think You've Had Enough / Dead Oceans

…

15.
The Buzzcocks / Ever Fallen In Love? (With Someone You Shouldn't Have)
I Don't Mind The Buzzcocks / Domino

…

16.
The Beths / Dying To Believe
Dying To Believe / Carpark Records

…

Stunde 2:
1.
2Pac / Better Dayz
Better Dayz / Interscope

…

2.
Jamila Woods / Muddy
Legacy! Legacy! / Jagjaguwar

…

3.
Tom Misch & Yussef Dayes / Nightrider
What Kinda Music / Caroline

…

4.
Jaakko Eino Kalevi / Dissolution
Dissolution (Single) / Domino

…

5.
The Shacks / Wings
Wings (Single) / Big Crown Records

…

6.
Elvis Presley / Don't Be Cruel
The Essential Elvis Presley / Sony

…

7.
Big Mama Thornton / Hound Dog
Ball And Chain / Arhoolie Productions

…

8.
The Jordanaires / I'm A' Rollin
The Jordaniaeres Sing Elvis' Favourite Sprirituals / Sacred Harp

…

9.
Babe Rainbow / Something New
Today / 30th Century Records

…

10.
Black Lips / Rumbler
Sing In A World That's Falling Apart / Fire

…

11.
Cledus Maggard & The Citizen's Band / Kentucky Moonshiner
The White Knight / Mercury

…

12.
Joel Sarakula / Midnight Driver
Midnight Driver / Legere Recordings

…

13.
Wargirl / Dancing Gold
Dancing Gold (Single) / Clouds Hill

…

14.
Suburbiopia / Tropical Fuck Storm
Suburbiopia / Joyful Noise Recordings

…

15.
Joe Armon-Jones / Yellow Dandelion (feat. Georgia Anne Muldrow)
Yellow Dandelion (Single) / Brownswood Recordings

…