ByteFM Magazin Parcels, Lianne La Havas & Buscabulla

(06.05.2020)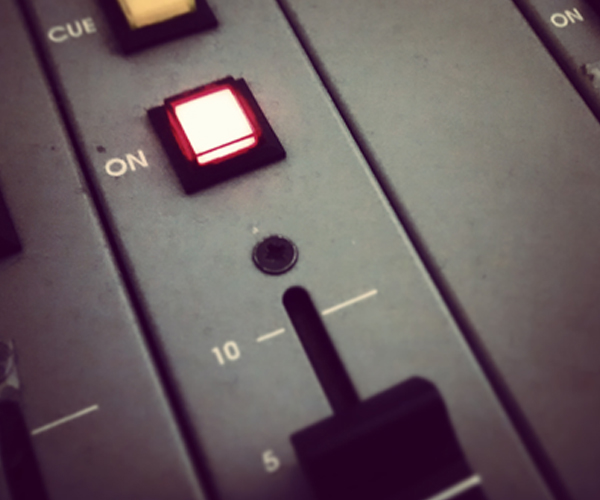 Ausgabe vom 06.05.2020: Parcels, Lianne La Havas & Buscabulla
Hören
Larry Steinbachek, Keyboarder von Bronski Beat, wäre heute 60 Jahre alt geworden. Mit Smalltown Boy gelang dem Trio 1984 ein ziemlicher Hit.
Geburtstag hat auch John Flansburg, seines Zeichens eine Hälfte des Duos The Might Be Giants. Er wird heute 60 Jahre alt. In der Karriere des Duos hat ausgerechnet ein Anrufbeantworter eine Rolle gespielt. Was willentlich unbeantwortete Telefonanrufe mit dem Erfolg der Band zu tun haben, hört ihr in diesem Magazin.
Außerdem: Musik zum fünften Todestag von Errol Brown von Hot Chocolate, ein Song aus unserem aktuellen Album der Woche "
Regresa
" von
Buscabulla
, sowie einige Neuerscheinungen!
Weitere Ausgaben von ByteFM Magazin
Playlist
1.
Marvin Gaye / Try It, You'll Like It
You're The Man / Motown
2.
Parcels / Lightenup - from Hansa Studios, Berlin
Live Vol. 1 / Kitsuné Musique
3.
V.Raeter / Check Out My Melody
Alltimers / recordJet
4.
Megaloh & Tony Allen / Zapp Brannigan - Afrobeat Version
Regenmacher (Afrobeat Session) / Nesola
5.
Umse feat. Megaloh / Alles reduziert
Alles reduziert (Single) / Jakarta
6.
Dendemann / Zeitumstellung (Feat. Teutilla)
Da Nich Für! / Vertigo Berlin
7.
Dexter / Pulse
Diggin'Sonoton / Sonoton Music
8.
Fontaines D.C. / A Hero's Death
A Hero's Death (Single) / PIAS
9.
They Might Be Giants / Istanbul (Not Constantinople)
Flood / Asbestos
10.
They Might Be Giants / I Hope That I Get Old Before I Die
They Might Be Giants / Idlewild Recordings
11.
The Who / My Generation
My Generation / Geffen
12.
Arlo Parks / Black Dog
Black Dog (Single) / Transgressive
13.
Lianne La Havas / Paper Thin
Paper Thin (Single) / Warner Records
14.
Niels Frevert / Putzlicht
Putzlicht / Grönland
15.
Real Estate / Shallow Sun
The Main Thing / Domino
Stunde 2:
1.
Madsius Ovanda / Who Are You
Talking Underwater / Popup Records
2.
Tom Misch & Yussef Dayes / What Kinda Music
What Kinda Music / Caroline
3.
Buscabulla / Nydia
Regresa / Ribbon Music
4.
Hot Chocolate / So You Win Again
Every 1's A Winner / Parlophone
5.
Hot Chocolate / Every 1's A Winner - Single Version
Every 1's A Winner / Parlophone
6.
Bronski Beat / Smalltown Boy
The Age Of Consent / London Records
7.
Bronski Beat / Hit That Perfect Beat
Truthdare Doubledare / London Music Stream
8.
Maraschino / Why
Why (Single) / Maraschino
9.
TrueMendous / That Don't Mean
That Don't Mean (Single) / High Focus Records
10.
Little Simz / Damn right
Drop 6 / Age 101
11.
Lena Willikens / Howlin Lupus
Phantom Delia / Cómeme
12.
Lotic / Hunted
Power / Tri Angle Records
13.
Doja Cat feat. Nicki Minaj / Say So
Say So (Single) / Kemosabe Records
14.
Noah Slee / Still
Still (Single) / Havelu Records
15.
Michael Kiwanuka / You Ain't The Problem
You Ain't The Problem (Single) / Polydor