ByteFM Magazin
Ed Simons - The Chemical Brothers, Bushwick Bill, Jehnny Beth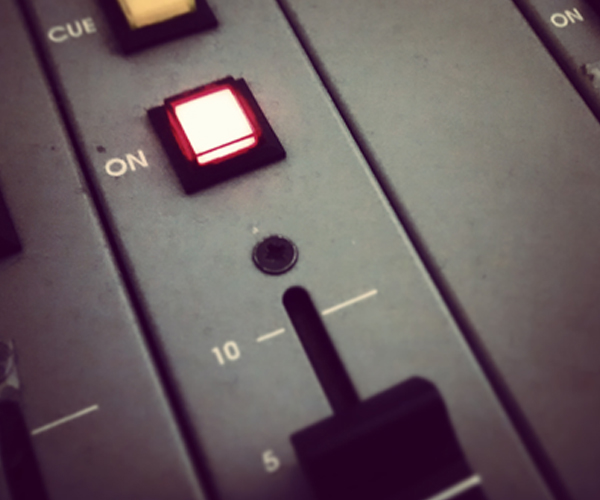 Ausgabe vom 09.06.2020: Ed Simons - The Chemical Brothers, Bushwick Bill, Jehnny Beth
Hören
Einen runden 50. Geburtstag feiert heute Ed Simons, britischer Keyboarder und eine Hälfte des Duos The Chemical Brothers. Die mehrfachen Grammy-Gewinner Chemical Brothers, waren in den 1990er-Jahren neben The Prodigy und Fatboy Slim die Vorreiter des Big Beat und kreierten ihre ganz eigene Mischung aus Rock- und elektronischen Elementen. Im Magazin hört Ihr einen Track von The Chemical Brothers, der sich auf clevere Art vor The Beatles verbeugt.
Heute vor einem Jahr ist der US-amerikanische Rapper Richard Stephen Shaw oder auch Bushwick Bill gestorben. Der jamaikanisch-amerikanische Rapper und Produzent Bushwick Bill wurde als Mitglied der
HipHop
-Gruppe Geto Boys aus Texas bekannt, der er 1986 als Tänzer "Little Billy" beitrat.
Im Magazin hört Ihr einen Track der Geto Boys, der als Klassiker des Southern HipHop gilt.
Neue Musik hört Ihr heute von unserem Album der Woche von
Jehnny Beth
und von Shabazz Palaces.
Weitere Ausgaben von ByteFM Magazin
Playlist
1.
Khruangbin / Time (You And I) (Radio Edit)
Time (You And I) (Single) / Dead Oceans

…

2.
Cate Le Bon / Daylight Matters
Reward / Mexican Summer

…

3.
Jason Isbell And The 400 Unit / Overseas
Reunions / Southeastern Records

…

4.
John Prine / Pretty Good
John Prine / Atlantic

…

5.
Ariel Pink's Haunted Graffiti / Bright Lit Blue Skies
Ariel Pink Before Today / 4AD

…

6.
Caribou / Home
Home (Single) / City Slang

…

7.
Hinds / Come Back And Love Me<3
The Prettiest Curse / Lucky Number

…

8.
Mura Masa / Today (feat. Tirzah)
R.Y.C. / Polydor

…

9.
Shabazz Palaces / Mega Church (feat. Stas Thee Boss)
Mega Church / Sub Pop

…

10.
Tellavision & Derya Yildirim / Hayda
Hayda / Katschma (Single) / Hans E. Platte

…

11.
Deema / Rat Race
Rat Race / Different Recordings

…

12.
Tom Misch & Yussef Dayes / Nightrider (feat. Freddie Gibbs)
What Kinda Music / Beyond The Groove / Blue Note

…

13.
Sun Ra / Enlightenment
Sound Sun Pleasure / Enterplanetary Koncepts

…

14.
Galcher Lustwerk / Cig Angel
Information / Ghostly International

…

15.
Masok / Right Up Your Alley
Right Up Your Alley (Single) / Raw Tapes

…

…

…

Stunde 2:

…

1.
The Chemical Brothers / Setting Sun
Dig Your Own Hole / Virgin

…

2.
Fat Freddy's Drop / Kamo Kamo
Kamo Kamo (Single) / The Drop

…

3.
Run The Jewels / Pulling The Pin (feat. Mavis Staples & Josh Homme)
RTJ 4 / BMG

…

4.
Sampa The Great / Freedom
The Return / Ninja Tune

…

5.
Vampire Weekend / A-Punk
Vampire Weekend / XL Recordings

…

6.
The Radio Dept. / You Fear The Wrong Thing Baby
You Fear The Wrong Thing Baby (Single) / Just So!

…

7.
Kit Sebastian / Pangea
Mantra Moderne / Mr Bongo

…

8.
Bob Dylan / Mr. Tambourine Man
Bringing It All Back Home / Sony

…

9.
The Radio Dept. / You Fear The Wrong Thing Baby
You Fear The Wrong Thing Baby (Single) / Just So!

…

10.
Julia Shapiro / A Couple Highs
Perfect Version / Hardly Art

…

11.
Jehnny Beth / Innocence
To Love Is To Live / Caroline

…

12.
Sudan Archives / Glorious
Athena / Stones Throw

…

13.
Denai Moore / Cascades
Cascades (Single) / Because Music

…

14.
Geto Boys / Mind Playing Tricks On Me
We Can't Be Stopped / Rap-A-Lot Records

…

15.
Isaac Hayes / Hung Up On My Baby
Tough Guys / Concord

…