ByteFM Magazin
Janis Joplin, Dexter & Avishai Coen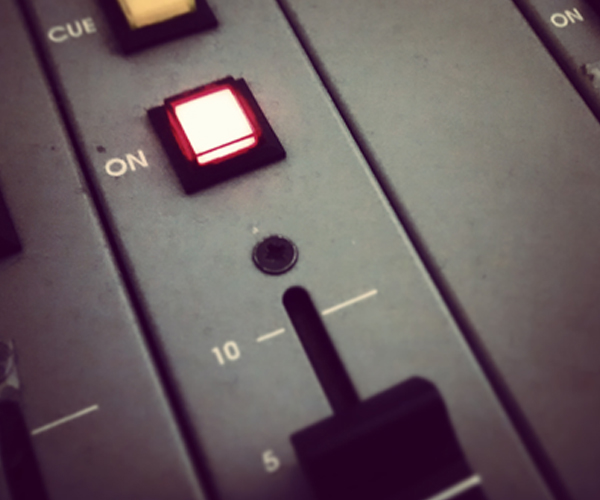 Ausgabe vom 04.09.2020: Janis Joplin, Dexter & Avishai Coen
Hören
Heute unter anderem mit Musik von The Specials. Rico Rodriguez, Posaunist der Band, ist heute vor fünf Jahren gestorben. Heute vor 90 Jahren geboren ist Jerry Ragovoy: der amerikanische Songwriter und Produzent hat unter dem Pseudonym "Norman Meade" den Song "Time Is On My Side" geschrieben, der in der Version von The Rolling Stones berühmt wurde. Zuvor wurde er allerdings schon von Irma Thomas veröffentlicht.
Außerdem: jede Menge Neuerscheinungen u. a. von
Dexter
, Sophie Hunger, Erregung Öffentlicher Erregung und Avishai Coen.
Weitere Ausgaben von ByteFM Magazin
Playlist
1.
Mura Masa / Deal Wiv It (feat. Slowthai)
Deal Wiv It (Single) / Anchor Point / Polydor

…

2.
Nneka / God Knows Why (Feat. Black Thought)
Soul Is Heavy / Yo Mama's Recording

…

3.
Cornershop / St Marie Under Canon
England Is A Garden / Ample Play

…

4.
Nina Hagen / Unity
Unity (Single) / Grönland Records

…

5.
Nina Hagen / Der Spinner
Nina Hagen Band / Col (Sony Music)

…

6.
Megaloh / Hoch (feat. Sugar MMFK)
Hotbox / Vertigo Berlin

…

7.
Dexter / Gold
Gold (Single) / Prodbydexter

…

8.
ASAP Ferg / The Mattress (Remix)
Still Striving / A$AP Worldwide

…

9.
Erregung Öffentlicher Erregung / Bei mir zuhause
Erregung Öffentlicher Erregung / Schlappvogel Records

…

10.
Irma Thomas / Time Is On My Side
Sweet Soul Queen Of New Orleans: The Irma Thomas Collection / Capitol Records

…

11.
The Rolling Stones / All The Rage
Goats Head Soup (Deluxe) / Universal

…

12.
Messer / Der Mieter
No Future Days / Trocadero

…

13.
Ebow / Friends (feat. Douniah)
Friends (Single) / Alvozay

…

…

…

Stunde 2:

…

1.
Peaches / Fuck The Pain Away
The Teaches Of Peaches / XL Recordings

…

2.
Feist / Anti-Pioneer
Metals / Polydor

…

3.
Peaches / Hot Rod
The Teaches Of Peaches / XL Recordings

…

4.
Joe Armon-Jones / Yellow Dandelion (feat. Georgia Anne Muldrow)
Yellow Dandelion (Single) / Brownswood Recordings

…

5.
Avishai Cohen / A Moment In Time
A Moment In Time (Single) / Naïve

…

6.
Janis Joplin / Me & Bobby McGee
Pearl / Columbia/Legacy

…

7.
Johnny Cash / Sunday Morning Coming Down
The Best Of / Spectrum Music

…

8.
Albrecht Schrader / Was Denkst Du Über Mich
Diese Eine Stelle / Krokant

…

9.
The Specials / Ghost Town
More Specials / Chrysalis Records

…

10.
Rico / Take Five
Roots To The Bone / Island Records

…

11.
Die Gruppe Oil / Hell oder Hölle
Naturtrüb / Zick Zack

…

12.
Can / Vitamin C
Ege Bamyasi / Spoon Records

…

13.
Holger Czukay / Cool In The Pool
Movies / Grönland Records

…

…

…

Stunde 3:

…

1.
Sweeping Promises / Hunger For A Way Out
Hunger For A Way Out / Feel It Records

…

2.
Eut / Killer Bee
Killer Bee (Single) / V2 Records

…

3.
Angel Olsen / Chance (Forever Love)
Whole New Mess / Jagjaguwar

…

4.
Cass McCombs / Opposite House
Mangy Love / Indigo

…

5.
Sophie Hunger / Liquid Air
Halluzinationen / Caroline International

…

6.
Al Stewart / Year Of The Cat
Year Of The Cat / Rhino Entertainment

…

7.
Sun Araw / Arrambe
Rock Sutra / Drag City

…

8.
All Diese Gewalt / Andere
Andere (Single) / Glitterhouse Records

…

9.
Black Noi$e / Mutha Magick (feat. BbyMutha)
Mutha Magick (Single) / Tan Cressida/Warner

…

10.
Big Sean / Guard Your Heart (feat. Anderson .Paak, Earlly Mac & Wale)
Detroit 2 / Def Jam Recordings

…

11.
Robert Glasper (feat. H.E.R. and Meshell Ndegeocello) / Better Than I Imagined
Better Than I Imagined / Loma Vista Recordings

…

12.
Gurr / She Says
She Says EP / Gurr Records

…