ByteFM Magazin
The Replacements, Nirvana, Mildlife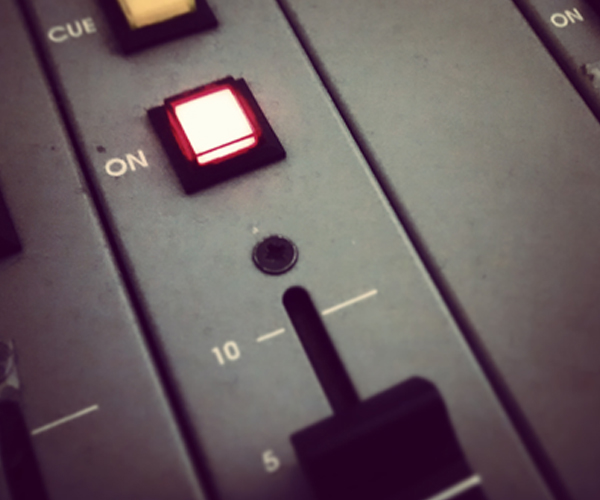 Eigentlich sollte es das Solodebütalbum von The-Replacements-Sänger Paul Westerberg werden, aber sein Management überzeugte ihn kurzfristig, noch ein Album mit seiner Band The Replacements zu machen - das war vor über 30 Jahren und so wurde "All Shook Down" das siebte und letzte Album der Band aus Minneapolis, das diese Woche vor 30 Jahren erschienen ist.
Ebenfalls vor genau 30 Jahren besuchte Dave Grohl zum letzten Mal, als Zuschauer, ein
Nirvana
-Konzert, bevor er als Drummer einstieg. Nirvana spielten ihr bis dato größtes Konzert vor 15.000 Zuschauer*innen in Seattle und gaben einen Vorgeschmack auf "Nevermind", das Album, das die Band ein Jahr später in die Charts katapultierte.
Two-Tone Ska machte sich Ende der 1970er-Jahre in England breit, nachdem viele britische Bands, die mit jamaikanischem Reggae, Ska und Rocksteady sozialisiert waren, diese Sounds mit Punk und New Wave vermischten. Neben Band wie
The Selecter
oder
The Specials
gehörten zu dieser Two-Tone-Ska-Welle auch die Band
Madness
. Nach dem Ohrwurm "One Step Beyond" von ihrem Debütalbum war der zweite große Hit von Madness "Baggy Pants", der Opener ihres zweiten Albums "Absolutely" - das Album wird diese Woche 40 Jahre alt.
Neue Musik hört Ihr heute von unserem Album der Woche von Mildlife, A.G. Cook und Faye Webster.
Weitere Ausgaben von ByteFM Magazin
Playlist
1.
Mura Masa / Today (feat. Tirzah)
R.Y.C. / Polydor

…

2.
Sault / Son Shine
Untitled (Rise) / Forever Living Originals

…

3.
Gladie / Thank You Card
Thank You Card

…

4.
Jacobites / Pin Your Heart To Me
Robespierre's Velvet Basement / Easy Action

…

5.
Phools / Part Of You
Part Of You / Phools

…

6.
Dirty Ghosts / Strange Weather
Strange Weather (Single) / Dirty Ghosts

…

7.
The Cribs / I Don't Know Who I Am
I Don't Know Who I Am

…

8.
Everything Is Recorded / 10:51 PM / The Night (feat. Berwyn & Maria Somerville)
10:51 / The Night (Single) / XL Recordings

…

9.
The Replacements / Merry Go Round
All Shook Down / Rhino

…

10.
Tamar Aphek / Show Me Your Pretty Side
Show Me Your Pretty Side (Single) / Exag'

…

11.
Skilbeck / Tinders Liste
- / -

…

12.
Rocket Men / Lost In Translation
Twerk And Travel In Space / Jazzlab

…

13.
Oddisee / The Cure
Odd Cure / Outer Note Label

…

14.
Sharon Van Etten / Save Yourself
Epic / Ba Da Bing

…

15.
Tkay Maidza / Don't Call Again (feat. Kari Faux)
Don't Call Again (Single) / 4AD

…

16.
Faye Webster / Better Distractions
Better Distractions / Secretly Canadian

…

17.
Justin Townes Earle / Can't Hardly Wait
Midnight At The Movies / Bloodshot Ltd.

…

18.
The Replacements / Someone Take The Wheel
All Shook Down / Rhino

…

19.
Kelly Lee Owens / L.I.N.E.
Inner Song / Smalltown Supersound

…

20.
Khruangbin / Time (You And I) (Radio Edit)
Time (You And I) (Single) / Dead Oceans

…

21.
Nirvana / In Bloom
Nevermind - 20th Anniversary / Universal

…

22.
Young Marble Giants / Brand - New - Life
Colossal Youth / Domino

…

23.
A.G. Cook / Beautiful Superstar
Apple / PC Music

…

24.
Brixx / Ready
Ready (Single) / NSM Records/ Ziyah ENT

…

25.
Vex Ruffin / What Matters The Most
LiteAce Frequency / Stones Throw

…

26.
Eddie Fisher / That's The Chance You Take
The Legend Of Eddie Fisher / Master Tape Records

…

27.
The Flaming Lips / Mother I've Taken LSD
American Head / Bella Union

…

28.
Thundercat / Black Qualls (feat. Steve Lacy + Steve Arrington)
Black Qualls (Single) / Brainfeeder

…

29.
Steve Arrington / Make A Difference
Down To The Lowest Terms: The Soul Sessions / Stones Throw Records

…

30.
The Scorpios / Mashena
Mashena / Samha / Afro7 Records

…

31.
Gum Country / Talking To My Plants
Somewhere / Dinosaur City Records / PIAS

…

32.
Mildlife / Downstream
Automatic / Heavenly Recordings

…

33.
Ultraflex / Work Out Tonight
Work Out Tonight (Single) / Street Pulse Records

…

34.
The Emotions / Best Of My Love
Rejoice / Columbia

…

35.
A Tribe Called Quest / Movin Backwards
We got it from Here... Thank You 4 Your service / Epic

…

36.
Swearing At Motorists / Mercury Poisoning
Burn Down The Wire / Siluh Records

…

37.
Lydia Loveless / September Feat. Laura Jane Grace
September / Honey, You're Gonna B Late

…

38.
Bernd Begemann & Die Befreiung / Unoptimiert
Kick Out The Gems! 2016 / Popup-Records

…

39.
Whitney / Strange Overtones
Candid / Secretly Canadian

…

40.
The Specials / A Message To You Rudy
The Specials / Chrysalis

…

41.
Madness / Baggy Trousers
Absolutely / BMG

…

42.
Lisa Simone / The Reckoning
The Reckoning (Single) / Warner

…

43.
Colin Steele Quartet / California
Joni / Marina Records

…

44.
The Dance / Do Yourself A Favor
Soul Force / Statik

…