ByteFM Magazin
Motown Records, Tyron & Kinder aus Chicago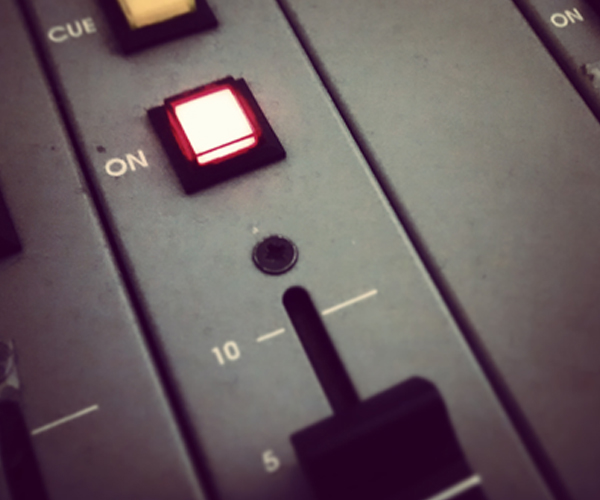 The Miracles waren das erste Signing auf dem legendären Label Motown Records. Teil der Formation war auch
Smokey Robinson
, der dem Label noch lange als Künstler, Produzent, Songwriter und zeitweise auch als Vizepräsident treu geblieben ist. Heute vor 40 Jahren hat er auf dem Label sein Album "Being With You" veröffentlicht.
BJ The Chicago Kid veröffentlicht auch auf Motown Records, allerdings viele Jahre später. Sein Album "In My Mind" erschien dieser Tage vor fünf Jahren.
Außerdem: Musik aus unserem aktuellen Album der Woche "Tyron" von
Slowthai
.
Weitere Ausgaben von ByteFM Magazin
NilsLagoda
vor einem Jahr
---
ndrinfonachtclub
vor einem Jahr
NilsLagoda
vor einem Jahr
---
ndrinfonachtclub
vor einem Jahr
Playlist
1.
Zebra Katz / In In In
In In In (Single) / ZFK Records

…

2.
Audrey / Time
Time (Single) / Arista / Sony

…

3.
Arlo Parks / Just Go
Collapsed In Sunbeams / Transgressive Records

…

4.
Midnight Sister / Satellite
Satellite (Single) / Jagjaguwar

…

5.
Gabriel Garzón-Montano / Someone (Feat. Jamila Woods) (Armando Young Remix)
Someone (Feat. Jamila Woods) (Armando Young Remix) (Single) / Jagjaguwar

…

6.
Jamila Woods / Basquiat (Feat. Saba)
Legacy! Legacy! / Jagjaguwar

…

7.
Aaron Frazer / Can't Leave It Alone
Introducing... / Dead Oceans

…

8.
Slowthai / Mazza
Tyron / Universal

…

9.
Shygirl / Slime
Alias (EP) / Because Music

…

10.
David Bowie / Lazarus
Blackstar / Sony

…

11.
Faye Webster / Better Distractions
Better Distractions (Single) / Secretly Canadian

…

12.
Gene Pitney / Something's Gotten Hold Of My Heart
Something's Gotten Hold Of My Heart (Single) / Columbia

…

13.
Gene Pitney / Town Without Pity
Town Without Pity (Single) / His Master's Voice

…

14.
Ray Charles / Unchain My Heart
Unchain My Heart (Single) / ABC Paramount

…

15.
DeJ Loaf / Open Hand (Feat. Rick Ross)
Sell Sole II / Yellow World

…

Stunde 2:
1.
Dagobert / Jäger
Jäger / Dagobert

…

2.
Luscious Jackson / Here
Natural Ingredients / Grand Royal

…

3.
The Libertines / Up The Bracket
Up The Bracket / Rough Trade

…

4.
Peter Doherty / Down For The Outing
Hamburg Demonstrations / Clouds Hill

…

5.
Ric Wilson / Pull A James Baldwin
Pull A James Baldwin (Single) / Free Disco / Empire

…

6.
Lime / Your Love (Remix)
Your Love (Single) / Unidisc Music

…

7.
Smokey Robinson / Being With You
Being With You / Motown Records

…

8.
The Miracles / Shop Around
Shop Around (Single) / Motown Records

…

9.
Damian Marley / Still Searchin'
Halfway Tree / Motown Records

…

10.
Migos / Taco Tuesday
Taco Tuesday (Single) / Quality Control Music

…

11.
Connan Mockasin / Con Conn Was Impatient
Jassbusters / Mexican Summer

…

12.
Aloa Input / Make It Rain
Devil's Diamond Memory Collection / Siluh Records

…

13.
Culk / Nacht
Zerstreuen Über Euch / Siluh Records

…

14.
Chet Faker / Get High
Get High (Single) / Detail Records

…

15.
Skinshape / Afande
Afande (Single) / Lewis Recordings

…

Stunde 3:
1.
Son Little / Hey Rose
Invisible / Anti-

…

2.
Vagabon / Water Me Down
Water Me Down (Single) / Nonesuch

…

3.
Dawn Richard / Bussifame (Radio Edit)
Bussifame / Merge Records

…

4.
Porridge Radio / Let's Not Fight (Feat. Piglet)
Every Bad (Deluxe Edition) / Secretly Canadian

…

5.
Robert Cotter / Missing You
Missing You / We Want Sounds

…

6.
BJ The Chicago Kid / Church (Feat. Chance The Rapper & Buddy)
In My Mind / Motown

…

7.
Schoolboy Q / Studio (Feat. BJ The Chicago Kid)
Oxymoron / Interscope Records

…

8.
Beck / Uneventful Days (St. Vincent Remix)
Uneventful Days (Single) / Capitol Records

…

9.
BJ The Chicago Kid / Man Down (Feat. Buddy & Constantine)
In My Mind / Motown

…

10.
International Music / Insel der Verlassenheit
Insel der Verlassenheit (Single) / Staatsakt

…

11.
Shura / Obsession
Forevher (Deluxe Edition) / Secretly Canadian

…

12.
Masha Qrella / Speak Low
Speak Low - Loewe And Weill In Exile / Morr Music

…

13.
Carl Roush / Hashtag Dumm
Hashtag Dumm (Single) / Roush Records

…

14.
Joel Sarakula / Coney Island Getaway
Love Club / Légère Recordings

…

15.
Ferge X Fisherman / Role
Blinded By The Neon / Ferge X Fisherman

…