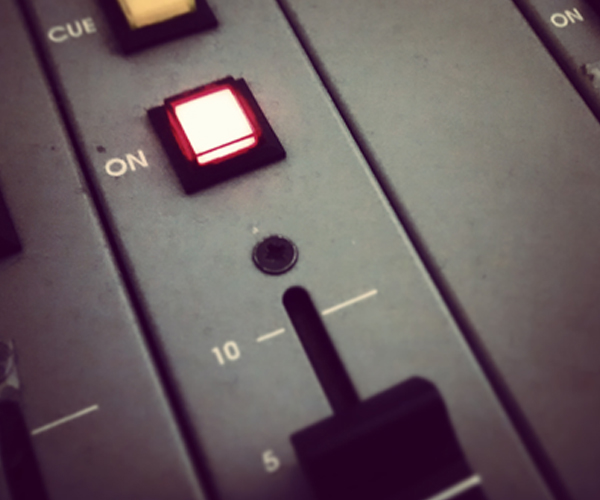 Ausgabe vom 10.03.2021: Indierock & Impfstoff
Hören
Die Londoner Indierock-Band The Vaccines hat in dieser Woche vor zehn Jahren ein Album mit dem Titel "What Did You Expect From The Vaccines?" veröffentlicht. Das der Titel eine ganze Dekade später nochmal aktuell werden sollte, konnten sie wohl nicht ahnen. Anlässlich des Albumjubiläums hört Ihr in diesem ByteFM Magazin Musik daraus.
Außerdem: aktuelle Musik von unserem Album der Woche "Flock" von
Jane Weaver
und neue Musik unter anderem von Moritz Krämer & Francesco Wilking,
Saweetie
und
Leoniden
.
Weitere Ausgaben von ByteFM Magazin
Playlist
1.
Zebra Katz / In In In
In In In (Single) / ZFK Records

…

2.
The Weather Station / Parking Lot
Ignorance / Fat Possum

…

3.
Balthazar / Losers
Sand / Play It Again Sam

…

4.
Moritz Krämer & Franceso Wilking / Nur Idioten Hier
Nur Idioten Hier (Single) / Moritz Krämer & Franceso Wilking

…

5.
Fins / Out Of Sight
Dreamer / From A Mountain Records

…

6.
Aaron Frazer / Bad News
Introducing ... / Dead Oceans

…

7.
Bilderbuch / Bungalow
Magic Life / Maschin

…

8.
Trettmann / Stolpersteine
Trettmann / Soulforce Records

…

9.
Denai Moore / Cascades
Cascades (Single) / Because Music

…

10.
Nubya Garcia / The Message Continues
Source / Concord Jazz

…

11.
Conor Oberst / Salutations
Salutations / Nonesuch Records

…

12.
Ibeyi / Recurring Dream
Reccurring Dream: Music From The Film How To Stop A Recurring Dream / XL Recordings

…

13.
The Vaccines / Post Break-Up Sex
What Did You Expect From The Vaccines? / Sony

…

14.
Cut Worms / Castle In The Clouds
Castle In The Clouds (Single) / Jagjaguwar

…

Stunde 2:
1.
The Vaccines / If You Wanna
What Did You Expect From The Vaccines? / Sony

…

2.
The Strokes / The Adults Are Talking
The New Abnormal / RCA

…

3.
Celeste / Stop This Flame
Not Your Muse / Universal Records

…

4.
Buscabulla / NTE
Regresa / Ribbon Music

…

5.
Snakefinger / The Man In The Dark Sedan
The Man In The Dark Sedan / Celluloid

…

6.
Saweetie / Best Friend (Feat. Doja Cat & Stefflon Don)
Best Friend (Single) / Warner Records

…

7.
Stefflon Don / 16 Shots
Real Ting Mixtape / 54 London

…

8.
Monnone Alone / Feel It Disappearing
Feel It Disappearing (Single) / Lost And Lonesome

…

9.
Gary Olson / Afternoon Into Evening
Gary Olson / Tapete

…

10.
Girl Ray / Show Me More
Show Me More (Single) / Moshi Moshi

…

11.
Easy Life / Nice Guys
Nice Guys (Single) / Universal

…

12.
Jane Weaver / Heartlow (Radio Edit)
Heartlow (Single) / Fire Records

…

13.
Die Aeronauten / Hatemails
Neun Extraleben / Tapete Records

…

14.
Procol Harum / Grand Hotel
Grand Hotel / Esoteric Recordings

…

15.
Entombed / Left Hand Path
Left Hand Path / Earache Records

…

Stunde 3:
1.
Kwaku Asante / Molasses
Molasses (Single) / E&M

…

2.
Washed Out / Too Late
Purple Noon / Sub Pop

…

3.
Ric Wilson / Pull A James Baldwin
Pull A James Baldwin (Single) / Free Disco / Empire

…

4.
Crumb / Trophy
Trophy (Single) / Crumb Records

…

5.
Alfa Mist / Organic Rust
Organic Rust (Single) / Anti-

…

6.
Spill Tab / Name
Oatmilk / Spill Tab

…

7.
Afghan Wigs / My Enemy
Black Love / Elektra

…

8.
Afghan Wigs / Double Day
Black Love / Elektra

…

9.
RIN / Meer
Meer (Single) / Division

…

10.
Dropkick / Too Much To Say
The Best Of Dropkick / Dropkick

…

11.
Fat Freddy's Drop / Kamo Kamo
Kamo Kamo (Single) / The Drop

…

12.
Videoclub / Euphories
Euphories / Petit Lion Productions

…

13.
Leoniden / Disappointing Life
Disappointing Life (Single) / Two Peace Signs

…

14.
The Notwist / Ship (feat. Saya)
Vertigo Days / Morr Music

…

15.
Port St. Willow / Ume
Syncope / People Teeth

…