ByteFM Magazin
Vom Tanzen in den Straßen und vom Tanzen der Gezeiten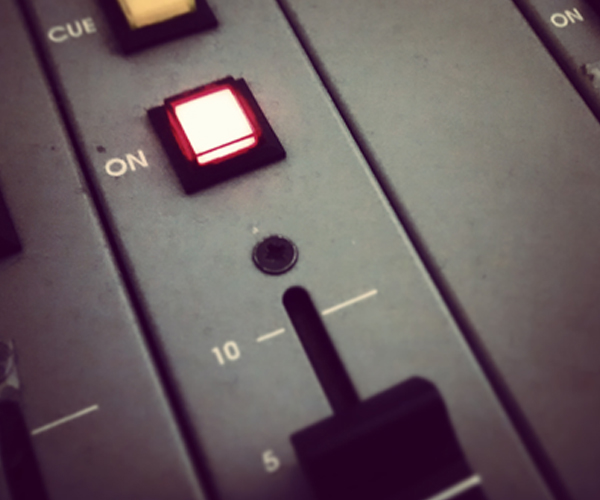 Martha Reeves
& The Vandellas' 60er-Soul-Hit "Dancing In The Street" erlebte im vergangenen Jahr bei den Black-Lives-Matter-Demonstrationen ein Revival. Ein Song über die schönste Art des Demonstrierens: tanzend auf der Straße. Gestern ist die Soulsängerin 80 Jahre alt geworden.
Tanzend wirbeln auch die Gezeiten in Rodrigo Amarantes Song "Maré". Sein neues Album "Drama" ist eine gelungene Melange aus 60er- und 70er-Tropicália,
Bossa Nova
und modernem brasilianischem Pop. Es ist unser Album der Woche bei ByteFM.
Dazu hört Ihr heute Neues und Altes von
Biz Markie
,
Alice Hubble
und der US-Funkband War.
Weitere Ausgaben von ByteFM Magazin
Playlist
1.
Alice Hubble / Kick The Habit
Polarlichter / Happy Robots Recordings

…

2.
Sophia Kennedy / I Can See You
I Can See You (Single) / City Slang

…

3.
Culk / Dichterin
Dichterin (Radio Edit) / Siluh Records

…

4.
Albertine Sarges / The Girls
The Sticky Fingers / Moshi Moshi

…

5.
Lambchop / Never My Love
Mr. M / City Slang

…

6.
Easy Life / Nice Guys
Nice Guys (Single) / Universal

…

7.
Martha Reeves & The Vandellas / Dancing In The Street
The Best Of Martha Reeves & The Vandellas / Motown

…

8.
Martha Reeves & The Vandellas / Hitch Hike
The Best Of Martha Reeves & The Vandellas / Motown

…

9.
Greentea Peng / Free My People (feat. Simmy & Kid Cruise)
Man Made / Universal Music

…

10.
Hannah Jadagu / What Is Going On?
What Is Going On? (Single) / Sub Pop

…

11.
Gurr / She Says
She Says EP / Gurr Records

…

12.
Lonnie Mack / Memphis
Memphis (Single) / Fraternity Records

…

13.
The Doors / Roadhouse Blues
Morrison / Elektra

…

14.
Maria Reis / Maria Do Ó
A Flor Da Urtiga / Cafetra Records

…

15.
War / Low Rider
Why Can't We Be Friends? / United Artists Records, Far Out Productions

…

16.
Eric Burdon, War / Paint It Black
Best Of Eric Burdon & War / BMG

…

Stunde 2:
1.
Aaron Frazer / Bad News
Introducing ... / Dead Oceans

…

2.
Average White Band / Pick Up The Pieces
Average White Band / Atlantic

…

3.
Benny Sings / Nobody's Fault (feat. Tom Misch)
Nobody's Fault (Single) / Stones Throw

…

4.
Judy Clay, William Bell / Private Number
Private Number (Singles) / Stax

…

5.
3 South & Banana / 55 Million Light Years Away
3 South & Banana / Some Other Planet Records

…

6.
Sugar Candy Mountain / 666
666 / It's A Gas!

…

7.
João Gilberto / Surriu Para Mim
João / Polydor

…

8.
Los Hermanos / O Vento
4 / Ariola, Sony BMG

…

9.
Rodrigo Amarante / Mare
Drama / Polyvinyl

…

10.
International Music / Raus Ausm Zoo
Ententraum / Staatsakt

…

11.
Tim Maia / Ela Partiu
Nobody Can Live Forever / Luaka Bop

…

12.
Jerry Harrison / A Perfect Lie
Casual Gods / Fontana

…

13.
Derya Yildirim & Grup Simsek / Oy Oy Emine
Oy Oy Emine (Single) / Bongo Joe

…

14.
Erobique / Easy Mobeasy
Easy Mobeasy (Single) / Carsten Meyer

…

Stunde 3:
1.
Dexter / Luft
Yung Boomer / HHV

…

2.
Biz Markie / Just A Friend
Goin' Off / Cold Chillin'

…

3.
Biz Markie / Make The Music With Your Mouth, Biz
Goin' Off / Cold Chillin'

…

4.
Sofie / 99 Glimpses
99 Glimpses (Single) / Stones Throw

…

5.
Alice Hubble / My Dear Friend
My Dear Friend (Single) / Happy Robot Records

…

6.
Dhaima / Don't Feel No Way
Love Lives Forever / Numero Group

…

7.
Die P / Angesagt
Tape / 365XX/PIAS

…

8.
Otto Von Bismarck / Zu Viele Erinnerungen
Jeff Özdemir & Friends Vol. 3 / Karaoke Kalk

…

9.
Elke Brauweiler & Jeff Özdemir / Bored
Jeff Özdemir & Friends Vol. 3 / Karaoke Kalk

…

10.
Jane Weaver / The Revolution Of Super Visions (Radio Edit)
The Revolution Of Super Visions (Single) / Fire Records

…

11.
Retrogott & Nepumuk / Die Sprache Des Geldes
Metamusik / Sichtexot

…

12.
Main Source / Looking At The Front Door
Breaking Atoms / Concious

…

13.
Automatic / Too Much Money
Signal / Stones Throw

…