ByteFM Magazin
Salz, Pfeffer und Hasstheater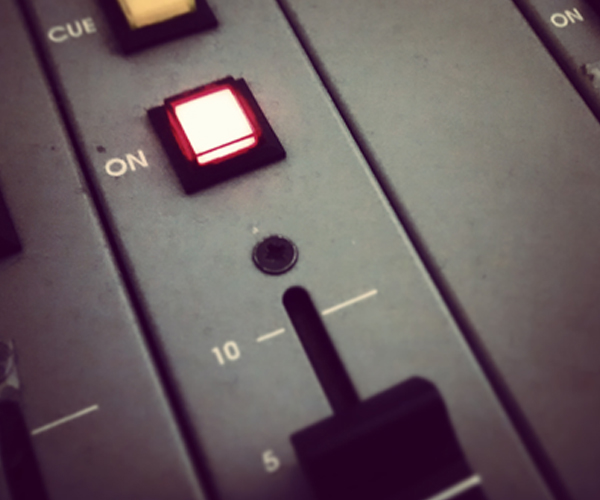 Heute unter anderem mit Musik zum 50. Geburtstag von DJ Spinderella, die als Teil von
Salt-N-Pepa
bekannt wurde. Seit 2019 ist sie nicht mehr Teil der Formation.
Außerdem: Musik von Theatre Of Hate und Spear Of Destiny. Kirk Brandon, Sänger beider Bands, wird heute 65 Jahre alt.
Das aktuelle Album der Woche kommt von
Laura Marling
und Mike Lindsay alias
Lump
und heißt "Animal". In diesem ByteFM Magazin hört Ihr Musik daraus.
Weitere Ausgaben von ByteFM Magazin
Playlist
1.
Dexter / Luft
Yung Boomer / Prodbydexter

…

2.
Lizzo / Exactly How I Feel (Feat. Gucci Mane)
Cuz I Love You / Nice Life

…

3.
Frank Ocean / Lost
Channel Orange / Def Jam Records

…

4.
Joachim Franz Büchner Band / Habicht Im Netto
Habicht Im Netto (Single) / Buback Tonträger

…

5.
Lump / Animal
Animal / Chrysalis Records

…

6.
Rodrigo Amarante / Mare
Drama / Polyvinyl

…

7.
Fatoni & Dexter / Feeling
Feeling (Single) / Lol Records

…

8.
Mayer Hawthorne / The Great Divide
The Great Divide (Single) / Strange Sounds

…

9.
Masha Qrella / Geister
Woanders / Staatsakt

…

10.
Durand Jones & The Indications / Love Will Work It Out
Private Space / Dead Oceans

…

11.
Jan Hammer Group / Don't You Know
Too Slow To Disco / How Do You Are?

…

12.
Ätna & Meute / Weirdo
Weirdo (Single) / Humming Records

…

13.
Haiyti / 100.000 Feinde
Influencer / Hayati Music

…

14.
Syreeta / She's Leaving Home
Syreeta / Motown Records

…

15.
Stevie Wonder / Signed, Sealed, Delivered
Signed, Sealed, Delivered / Motown Records

…

16.
Syreeta / I Love Every Little Thing About You
Syreeta / Motown Records

…

Stunde 2:
1.
Mickey Moonlight / Interplanetary Music (Riton Remix)
Interplanetary Music / Ed Banger Records

…

2.
Midnight Sister / Satellite
Satellite (Single) / Jagjaguwar

…

3.
Gaye Su Akyol / Istikrarli Hayal Hakikattir
Istikrarli Hayal Hakikattir / Glitterbeat Records

…

4.
The Hidden Cameras / Redemption
Redemption (Single) / EvilEvil

…

5.
Sault / Why Why Why Why Why
5 / Forever Living Originals

…

6.
Philip Lassiter / Poof
Live In Love / Delta Music Media

…

7.
Robyn Hitchcock & The Egyptians / So You Think You're In Love
Perspex Island / Go! Discs

…

8.
Robyn Hitchcock & The Egyptians / Oceanside
Perspex Island / Go! Discs

…

9.
Phools / Part Of You
Part Of You / Phools

…

10.
Poppy Ajudha / Weakness
Weakness (Single) / Poppy Ajudha

…

11.
Salt-N-Pepa / Shoop
Very Necessary / Next Plateau Records/London Records

…

12.
The Sweet Inspirations / I'm Blue
The Sweet Inspirations / Atlantic Records

…

13.
The Lounge Society / Burn The Heather
Burn The Heather (Single) / Speedy Wunderground

…

14.
DeJ Loaf / Open Hand (feat. Rick Ross)
Sell Sole II / Yellow World

…

15.
Theatre Of Hate / Do You Believe In The Westworld
Westworld / Burning Rome

…

Stunde 3:
1.
Haircut 100 / Favourite Shirts (Boy Meets Girl)
Pelican West / Arista Records

…

2.
Spear Of Destiny / Never Take Me Alive
Outland / 10 Records

…

3.
Public Service Broadcasting / Blue Heaven (feat. Andreya Casablanca)
Blue Heaven feat. Andreya Casablanca / PIAS

…

4.
Tierra Whack / Walk The Beat
Walk The Beat (Single) / Interscope Records

…

5.
Jah Wobble / Dim Sum (feat. GZ Tian)
Dim Sum (Single) / Jah Wobble

…

6.
Dirty Projectors / There I Said it
Earth Crisis / Domino Recording

…

7.
Jeb Loy Nichols / I Just Can't Stop
I Just Can't Stop (Single) / Timmion Records

…

8.
Brenda Lee / Lover Come Back To Me
All The Way / Decca Records

…

9.
Brenda Lee / Dum Dum
All The Way / Decca Records

…

10.
Brenda Lee / On The Sunny Side Of The Street
All The Way / Decca Records

…

11.
Billie Eilish / Oxytocin
Happier Than Ever / Interscope/Darkoom

…

12.
Chuckamuck / 20.000 Meilen
Chuckamuck / Staatsakt

…

13.
Mykki Blanco / Its Not My Choice (feat. Blood Orange)
Broken Hearts & Beauty Sleep / Transgressive Records

…

14.
The Weather Station / Parking Lot
Ignorance / Fat Possum

…

15.
Brad Mehldau / Paranoid Android
Largo / Warner Records

…