ByteFM Magazin
Get-Back-Sessions, Broadway-Star Sondheim & Unity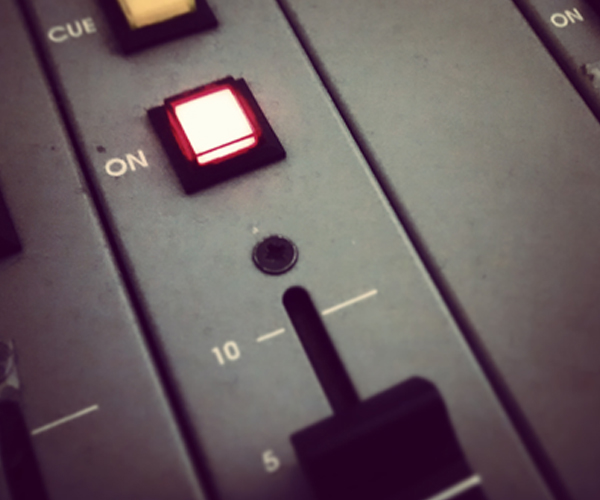 Stephen Sondheim ist tot. Wie am vergangenen Wochenende bekannt gegeben wurde, ist der US-amerikanische Komponist, der durch Musicals wie "West Side Story", "Sunday In The Park" oder "Sweeney Todd" weltweit berühmt wurde, im Alter von 91 Jahren gestorben.
Wir spielen Musik zum 20. Todestag des "Quiet Beatle"
George Harrison
und stellen unser ByteFM Album der Woche vor: "Unity" von
The KVB
aus Manchester.
Weitere Ausgaben von ByteFM Magazin
Playlist
1.
Isobel Campbell / Rainbow
There Is No Other / Cooking Vinyl

…

2.
Shirley Bassey / Send In The Clowns
Let Me Sing And I'm Happy / Parlophone Records

…

3.
79.5 / Terrorize My Heart (Disco Dub)
Predictions / Big Crown Records

…

4.
Cate Le Bon / Running Away
Running Away (Single) / Mexican Summer

…

5.
Talk Talk / Does Caroline Know?
It's My Life / Parlophone Records

…

6.
Nicolas Godin / The Foundation (feat. Cola Boyy)
The Foundation (Single) / Because Music/Caroline International/Universal

…

7.
H.E.R. / Bloody Waters
Back Of My Mind / RCA / Sony

…

8.
Tweet / Oops (Oh My)
Oops (Oh My) / Elektra

…

9.
UB40 / Kingston Town
Labour Of Love II / Virgin Records

…

10.
Waxahatchee / Fire
Saint Cloud / Merge Records

…

11.
The Beatles / Get Back
1 / Apple Corps

…

12.
The Beatles / While My Guitar Gently Weeps
White Album / Apple Corps

…

13.
George Harrison / What Is Life
All Things Must Pass / Universal

…

14.
Lump / We Cannot Resist
We Cannot Resist (Single) / Chrysalis / Partisan Records

…

15.
ML Buch / Fleshless Hand
Fleshless Hand – Single / ML Buch

…

16.
Peggy Gou / I Go
I Go (Single) / Gudu Records

…

18.
Deadmau5 / 4ware
W:/2016ALBUM/ / Mau5trap Recordings

…

19.
Sophia Kennedy / Seventeen
Monsters / City Slang

…

20.
Leonard Bernstein, Johnny Green, West Side Story Orchestra, Suzi Kaye, Batty Wand & George Chakiris / West Side Story: Act I: America
West Side Story / Sony

…

21.
Grace Jones / Send In The Clowns
Portfolio / Def Jam

…

22.
Raf Rundell / Monsterpiece
Monsterpiece (Single) / Heavenly Recordings

…

23.
Circuit Des Yeux / Dogma
Dogma (Single) / Matador

…

24.
DIIV / Out Of Mind
Is The Is Are / Captured Tracks

…

25.
Ja, Panik / 1998
Die Gruppe / Bureau B

…

26.
Black Midi / Marlene Dietrich
Cavalcade / Rough Trade

…

27.
Aldous Harding / Old Peel
Old Peel (Single) / 4AD

…

28.
New Order / Blue Monday - 88
(The Best Of) New Order / London Records

…

29.
The KVB / Unité
Unity / Invada

…

30.
Laura Lee & The Jettes / Absolut (Live bei ByteFM)

…

31.
2Pac / California Love (feat. Dr. Dre & Roger Troutman)
N.W.A. Legacy, Vol. 1: 1988-1998 / Death Row

…

32.
Zapp / So Ruff, So Tuff
The Greatest Hits / Reprise Records

…

33.
Haruomi Hosono / Fuyu Goe
Hosono House / Light In The Attic Records

…

34.
Magdy Al Hussainy / Music De Carnaval
Habibi Funk: An Eclectic Selection Of Music From The Arab World (Part 2) / Habibi Funk

…

35.
Die Lassie Singers / Ich Bin Dir Jetzt Schon Dankbar
Best Of / Flittchen / Indigo

…

36.
Mykki Blanco / It's Not My Choice (feat. Blood Orange)
Broken Hearts & Beauty Sleep / Transgressive Records

…

37.
Sugar Minott / Love Life
The Roots Lover 1978-1983 / Moll Selekta

…

38
The Wave Pictures / This Heart Of Mine
This Heart Of Mine (Single) / Moshi Moshi

…

39
Faye Webster / A Dream With A Baseball Player
I Know I'm Funny Haha / Secretly Canadian

…

40
Jane Weaver / The Revolution Of Super Visions (Radio Edit)
The Revolution Of Super Visions (Single) / Fire Records

…

41.
Aretha Franklin / Respect
I Never Loved A Man The Way I Love You / Atlantic

…